| | |
| --- | --- |
| What makes a player risk millions and injury? Being a leader demands it | |
---
| | |
| --- | --- |
| Tuesday, October 8, 2013 8:47 PM | |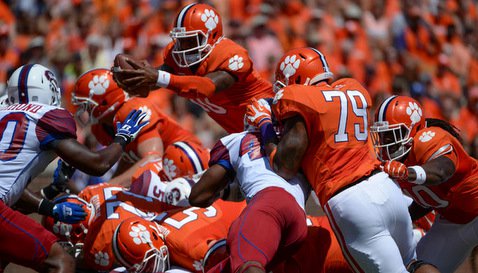 CLEMSON – Midway through the third quarter of Clemson's 56-7 win over Wake Forest in Death Valley, Clemson quarterback Tajh Boyd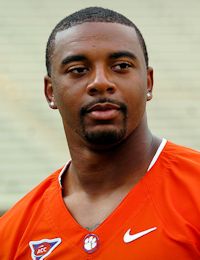 Tajh Boyd
RS Sr. Quarterback
#10 6-1, 225
Hampton, VA
View Full Profile threw his body into the scrum at the goal line, trying to score a touchdown for his teammates and his program.
Clemson's Heisman Trophy candidate was leading his last drive of the day, and it was evident that he wanted to score one final touchdown, giving no thought to his body or his health.
At the time, the Tigers were already up 42-7, and the question that immediately circulated through the Memorial Stadium press box was…Why?
Why would a player who stands to make millions in the NFL next season risk life and limb in a game in which the outcome has already been decided? Why would he risk that cherished trophy and bowl games and the NFL draft?
Because he doesn't know any other way, that's why. And, as the face of Clemson's program, he gives everything he has every time he takes the field.
I asked Boyd about that play during his Tuesday press conference, and he said that the risk of injury is always in the back of his mind, but those individual concerns don't outweigh the needs of the entire program.
"To an extent, but not to the point where it is more important than this program. If I wasn't going to give everything I have when I step out on that field, then there is no need for me to be out on that field," Boyd said. "That is why you have insurance policies, right? If something that significant happens, my family would be covered. But for me, my main goal is to lead this team and do everything I possibly can for us to win a game. If it is to throw it 40 times or run it 40 times, there are no questions asked. But my mentality and the way I was molded is that when you step out on that field, you give everything you've got."
Giving everything he has is why he has become the unquestioned face of the program, a role that he cherishes.
"I have been enjoying it. This is one of those deals where it is a once in a lifetime opportunity," he said. "Even at the next level, being the face of the franchise is not as significant as it is being the face of a college or university program. I am trying to take everything in stride and enjoy it. I want to make the most out of it."
Boyd said he wants to give the program everything he has, because he found that he has made all of his childhood dreams come true at Clemson.
"This has been exciting and I am looking forward to the second half of the season," he said. "This is the best atmosphere and support group you can have here at Clemson. Everything you dreamed about as a kid, you get that here. "
Offensive coordinator Chad Morris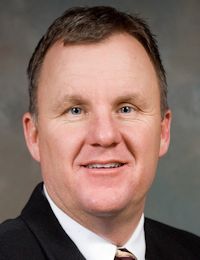 Chad Morris
Offensive Coordinator / QBs
View Full Profile said Boyd is the type of person that men want to see their own sons grow up to become.
"He's just a guy who's a pleasure to be around, a great guy to coach. He has spent an incredible amount of time in the film room preparing, which is good to see," Morris said. "As much time as he's put in, he's seeing the benefits of that. Tajh Boyd will be Tajh Boyd. It doesn't matter what the accolades are. He'll still be the same guy. That's what everybody likes about him. He's not only the face of this program and university, but this is a guy that people want their sons to grow up like him and not just as a player but as the person that he is. It doesn't mean he doesn't make mistakes and have faults. He's a guy that's passionate about what he does, he loves what he does, he loves this university and has done a great job to this point. We expect him to keep getting better."
Head coach Dabo Swinney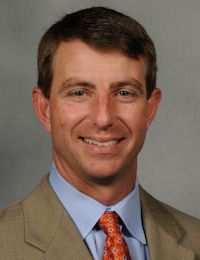 Dabo Swinney
Head Coach
View Full Profile said Boyd will be missed next season.
"Priceless. He's special. We are going to miss him when he's gone," Swinney said Tuesday. "He takes such great pride in his preparation. He's like another coach. He loves it. He does a lot of things people don't see. He's very humble. Easy to talk to. He goes out of his way to talk to you. No sense of entitlement. He loves being the star quarterback at Clemson. Smiles every day. He was special when he got here at 18. And he's really, really special now. He's not perfect. But when he's made mistakes he's taken ownership of them. That's what leaders do."