| | |
| --- | --- |
| Watkins out to dominate in the NFL | |
---
| | |
| --- | --- |
| Saturday, February 22, 2014 8:16 PM | |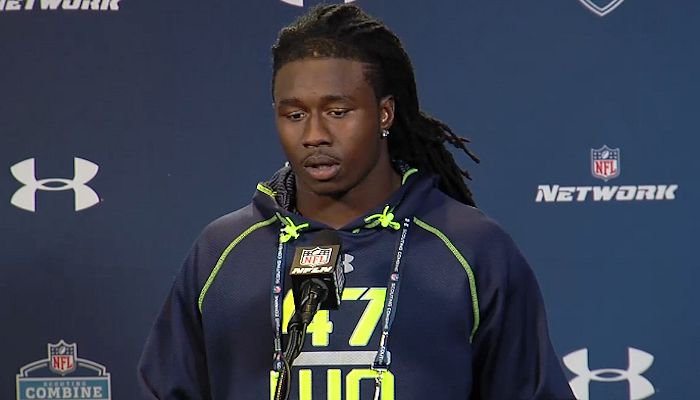 Sammy Watkins

Sammy Watkins
Wide Receiver (2011 - 2013)
#2 6-1, 205
Fort Myers, FL
View Full Profile dominated opposing defense during his three years at Clemson and he fully expects to do the same as soon as he steps on the field in the NFL.
The former Clemson receiver met briefly with the media at the NFL Combine Saturday afternoon and he said that he has prepared over these last three months to show scouts and coaches that he can be the dominant player that they are looking for.
"For me, I think I can do just about anything on the field from wide receiver to running back to slot -- I can make plays all over the field," Watkins said. "What I love doing is dominating defenses. I think that's what I bring to the game and I think that's going to turn over to the NFL. When I come into the NFL I think I can be that dominant receiver."
Watkins has seen George Washington Carver's quote - "When you can do the common things in life in an uncommon way, you will command the attention of the world," every day in Clemson's indoor practice facility and he expects to do just that when he works out tomorrow with the very best receivers in the country.
"Overall, I think we have a great class at receiver and I think I have to be uncommon when I go out there and run tomorrow with all of the drills and run great routes," Watkins said. "I'm pretty sure everyone is going to do a great job, but I have to separate myself someway some how."
He wants to prove that he can do all of the little things.
"I try to be physical down the field at all times, as far as getting off of the press, blocking down field. To be that dominant receiver, I need that total package as far as catching balls. Everyone knows all receivers can catch balls and score, but for me, it's about focusing on the little things—blocking, getting off the press, being physical downfield and being a dominant receiver."
Included in those little things? Breaking the Combine record in the 40-yard dash.
"I'm wanting to run something crazy and break the combine record and run the fastest time out there," he said.
Watkins was made to do all of those little things while he was at Clemson, and he said that having great coaches and great teammates helped him to get to this point in his career.
"The past two years, I've been blessed to have two great coaches and play with one of the best receivers to ever play in college – DeAndre Hopkins

DeAndre Hopkins
Wide Receiver (2010 - 2012)
#6 6-2, 205
Central, SC
View Full Profile ," he said. "I learned a lot from him as he taught me the ropes. That's who I want to make my game like as far as catching the ball, being physical. Over the years he definitely helped me become who I am today. We still get in touch and we still work on things.
If the former Clemson standout proves what he can do, his life-long dream will finally come true.
"Hopefully, I go in the top 10. That's the ultimate goal that I've been working for all of my life," he said.
Watkins said that he has had meetings with the Jets (18th pick) and the Browns (4th pick) so far and has a meeting with the Lions (10th pick) scheduled.