| | |
| --- | --- |
| Venables says freshman defensive backs will have to play | |
---
| | |
| --- | --- |
| Friday, August 16, 2013 4:49 PM | |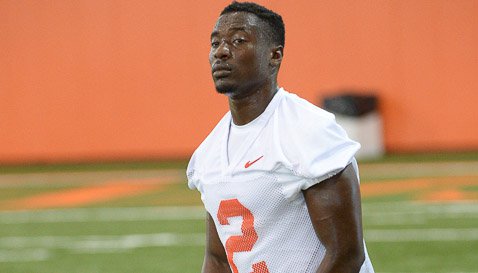 CLEMSON – Due to a lack of depth in Clemson's secondary, the freshmen must step up and play this season.
Ready or not.
Defensive coordinator Brent Venables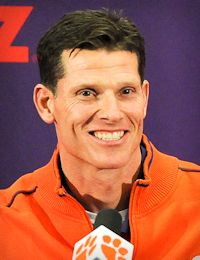 Brent Venables
Defensive Coordinator / Linebackers
View Full Profile met with the media after Friday's practice and said that he would be relying on over half of the freshman class to contribute, even though in a perfect world they would be redshirting this season.
"We have no depth so we knew going in that some of the young guys would have to play. Ready or not here we come," Venables said Friday afternoon. "Half [will have to play]. We have to stay healthy with the other guys. You would like to redshirt as many as you can that maybe aren't ready, because they lack strength or size, but I don't think we'll be afforded that opportunity."
With names like MacKensie Alexander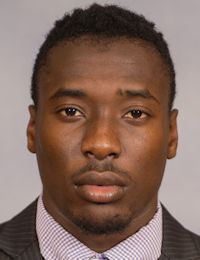 MacKensie Alexander
Fr. Defensive Back
#2 5-11, 185
Immokalee, FL
View Full Profile and Jayron Kearse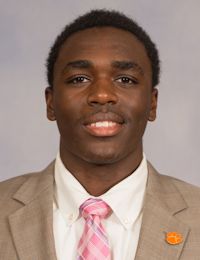 Jayron Kearse
Fr. Safety
#20 6-4, 205
Fort Myers, FL
View Full Profile , Korrin Wiggins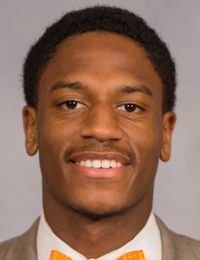 Korrin Wiggins
Fr. Defensive Back
#12 6-1, 185
Durham, NC
View Full Profile is kind of the forgotten man; however, Wiggins is seeing a lot of time at nickel back, while Kearse is playing safety.
"He's [Wiggins] playing more of the nickel spot and we've got Jayron looking at safety more," Venables said. "Wiggins has really done well there. He's shown a really good feel to play in space. He has got good instincts and ball skills. He's physical."
Linebacker Ben Boulware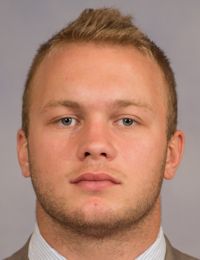 Ben Boulware
Fr. Outside Linebacker
#10 6-1, 230
Anderson, SC
View Full Profile and defensive end Shaq Lawson

Shaq Lawson
Fr. Defensive End
#90 6-4, 260
Central, SC
View Full Profile keep popping up on the radar, as well.
Lawson is becoming a major factor in the defensive end rotation along with two other freshmen.
"I think there are a number of guys including Shaq Lawson, Kevin Dodd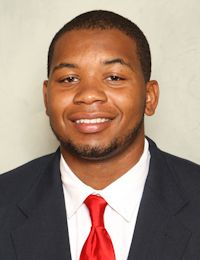 Kevin Dodd
So. Defensive Tackle
#98 6-4, 280
Taylors, SC
View Full Profile and Ebenezer Ogundeko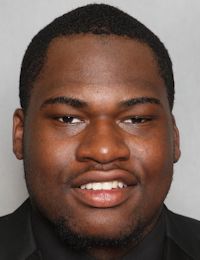 Ebenezer Ogundeko
Fr. Outside Linebacker
#1 6-3, 230
Brooklyn, NY
View Full Profile ," Venables said. "They are fighting to get into to that top four or five defensive end rotation. I think that fight is still playing itself out."
Other notes
On the cornerbacks
"Bashaud [Breeland] and Garry [Peters] and [Martin] Jenkins- those guys have played well. Also, Darius Robinson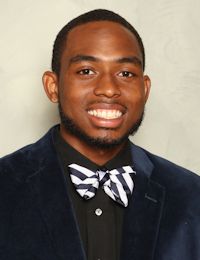 Darius Robinson
Cornerback
#8 5-10, 175
College Park, GA
View Full Profile . Adrian Baker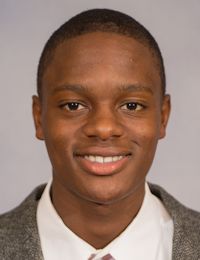 Adrian Baker
Fr. Cornerback
#21 6-1, 170
Hollywood, FL
View Full Profile has been banged up so he's been out. Marcus Edmond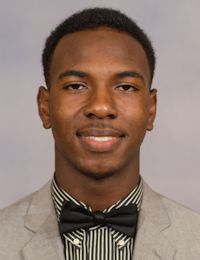 Marcus Edmond
Fr. Defensive Back
#29 6-1, 180
Hopkins, SC
View Full Profile has done some good things. He's going to be a good player in time."
On the competition at WILL linebacker
"There is still a group of guys that are fighting it out there. There are three guys that are competing and that battle is still going. I like what I've seen in the competition and their ability. They [Steward and Jones] are closing that gap. I think they've all shown that they have some ability and some similarities. They have enough knowledge, leadership and ability to run and tackle to play. I think if it's shown anything that, it's that we have good quality depth there."
On Stephone Anthony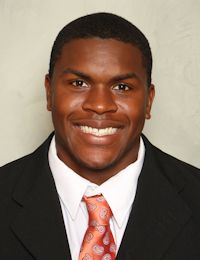 Stephone Anthony
Jr. Linebacker
#42 6-2, 235
Polkton, NC
View Full Profile
"Of the reps that we've taken, he's probably been the most consistent guy. He's had a really good fall camp. It's been a maturation that you saw in the off season and going into spring and going out of there into the summer and fall camp. He's picked it up and continues to show improvement."
On Garry Peter's improvement
"He has matured. I think he's just gotten older. He's taken the choice to become wiser in his decision-making and he listens sometimes instead of speak. I think he's had a dose of humility. Those are all things that help kids grow up. Garry is a good kid. One thing is that he is definitely a fierce competitor. He'll make some mistakes, but he's a fighter. That's what I love about him."
On the defensive tackle rotation
"I like the group. I think it's a pretty solid group. There are five guys there that you can win with. You'd like for some guys to really separate. Grady has probably been the most consistent. It's a good group of guys that's really proving their mettle. It's probably the deepest position we have. We are still trying to develop that big-time three-technique, but we are really solid inside."

Tags:
Adrian Baker
,
Ben Boulware
,
Brent Venables
,
Darius Robinson
,
Ebenezer Ogundeko
,
Jayron Kearse
,
Kevin Dodd
,
Korrin Wiggins
,
Mackensie Alexander
,
Marcus Edmond
,
Shaq Lawson
,
Stephone Anthony