| | |
| --- | --- |
| Tigers hosting Florida safety this weekend | |
---
| | |
| --- | --- |
| Thursday, January 21, 2016 2:09 PM | |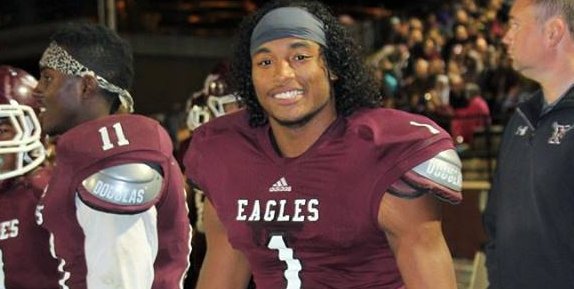 After the departures of four defensive backs, Clemson is looking to reload the secondary with the 2016 recruiting class.
With less than two weeks until National Signing Day, the Clemson coaching staff is hosting official visits and that includes 4-star safety Romeo Finley, who will be in town this weekend.
The Niceville (FL) defensive back has been on Clemson's radar for quite some time, but he hasn't made a visit to campus in well over a year. He told TigerNet earlier this week that he's looking forward to the trip this weekend.
"They're (Clemson) in the picture. I just want to take things slow and have a nice visit," Finley told TigerNet Wednesday evening. "I just want to get there and see everything about Clemson. I think it was my junior year during the summer when I last visited. I just want to see the campus again and get a feel for it to see if I can see myself there. I just want to have a good time and get to see the place."
Despite not visiting Clemson in over a year, Finley's relationship with defensive backs coach Mike Reed has kept Clemson in the hunt for his services.
"I talk to Coach Reed about every other day," Finley said. "He tells me I have a good opportunity at Clemson because two of his guys just declared and a corner just declared, also. I would like to play early, but it's also good to be able to take my time and learn the system. I would also be fine with redshirting."
Whenever Finley and Reed talk, it's more than just about football, it's about what life would be like as a Clemson student.
"Life and football. Clemson isn't a big city. It's a small college town. Coach Reed tells me about the football and how they have good academics," he said. "The coaches stay on you and make sure you're doing right. That's true because they are at the top of college football and then they have guys are graduating early and getting degrees in three-and-a-half years. That's a big thing to be able to play football and get a good education, also."
Finley said he has a very high opinion of Reed, who has a proven track record at both the collegiate and professional level.
"He's a good coach. He's real," Finley said of Reed. "He's down to earth. He just got the defensive backs coach of the year, so that's pretty big. He knows how to coach players and get them to excel at a high standard."
At 6-1, 200 pounds, Finley said he's a physical safety who isn't afraid to make the big hit.
"I'm a player that can hit. I can play man defense pretty good. I can react and I have good ball skills," said.
Finley has 13 offers, but claims Miami, Georgia Tech and Clemson as his top three, and he said he plans to make a decision on February 2 – the day before National Signing Day.