| | |
| --- | --- |
| Tigers back to running a base offense to find consistency during struggles | |
---
| | |
| --- | --- |
| Monday, October 21, 2013 2:02 PM | |
CLEMSON – Chad Morris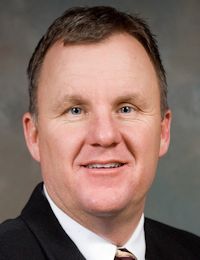 Chad Morris
Offensive Coordinator / QBs
View Full Profile said Monday that only one of the 11 regular players on his offense are playing well, and as a result he has had to water down Clemson's playbook to the point that he is back at the base offense.
The Tigers scored just 14 points last weekend against Florida St., and seven of those came late in the game on a drive led by backup quarterback Cole Stoudt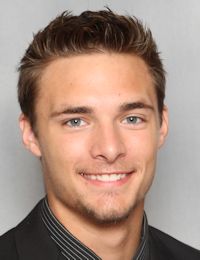 Cole Stoudt
Jr. Quarterback
#18 6-4, 205
Dublin, OH
View Full Profile . The offense scored just 17 points against Boston College the week before, and Morris told the media that the offense didn't even give itself a chance against the Seminoles.
"I don't think we gave ourselves a chance. I don't think we gave our fans a chance, outside of about the first quarter, to really be involved to help us out," Morris said. "Anytime that you spot anybody a free gimme on the first play of the game or a free walk-in touchdown, it's hard to overcome those types of things. We had spotted them those points and made it 17-7 and got the ball on back-to-back possessions at midfield and we were unable to do anything with that. At that point, if it's 17-14, the crowd is back in it and you are in the second quarter, I think it's a totally different ballgame at that point."
He then went on to say that only one player is playing with any kind of consistency – right tackle Brandon Thomas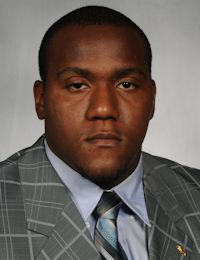 Brandon Thomas
Gr. Offensive Line
#63 6-3, 305
Spartanburg, SC
View Full Profile .
"We aren't playing well, and we aren't playing well at key positions. I will tell you that Brandon Thomas is playing pretty well. Extremely well. Dominating well. And that is good to see," he said. "We are consistently inconsistent right now, and that's the biggest thing I've seen over the last two weeks. We have got to get it fixed, and we have to get it right, and we will. Brandon Thomas is playing really well, so there are 10 other positions out there at that point that aren't playing well and consistent.
"They aren't playing well. And it all starts with the quarterback, and we all know that. We all know we wouldn't be in the position we are today or what we've done over the last two years without what Tajh Boyd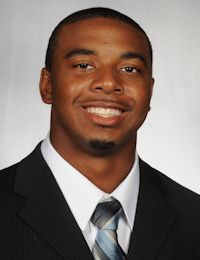 Tajh Boyd
RS Sr. Quarterback
#10 6-1, 225
Hampton, VA
View Full Profile has done for us. We have seen him play at his best, and we've seen him struggle at times and then find his way out of it. And that is what we will do here. He is a great competitor. He knows it wasn't his best performance, and he just didn't play well. But it wasn't just him."
Morris was asked what he saw as the main reason the offense is struggling to score points, and he said it was simple mistakes, mistakes that have caused him to go back to the base offense.
"Just simple mistakes we are making. We are about as simple as we can be as an offense right now," he said. "We really are unable to push the envelope forward because for whatever reason we are not being consistent. It is just the base offense. The fumble with Tajh, with Joyner coming off the edge, that was a run play with a bubble throw out on the edge. That is what we wanted right there. He just went the wrong way, and it's just hard to explain. It's part of our fire game, and he knew it when he did it. It is just unfortunate. Those are things that you just kind of look and shake your head and go wow. It's just the base offense right now, to be honest with you."
Morris said that Boyd wasn't the only player not playing well.
"He wasn't the only one. He's hurt us as much as anybody, if not more than anybody. But he wasn't the only one. Let's not pin this on him," he said. "I could have called better plays. Right now, we are operating with our base offense. I could have called better plays. We could have blocked better. We could have blocked better on the edge. We had six drops, a 2nd-and-5 drop and 3rd-and-5 drop and then an interception. We are very much an equal opportunity employer right now in that we have one guy playing well and one guy not."
He then went on to say that the Tigers still have a lot to play for, and he hopes that Saturday's performance served as a wake-up call.
"We lost a game. We haven't lost the season. We have to get it back and get to where we are playing more consistent, and get Tajh Boyd back to playing like he is capable of doing and what we have all seen him do. When we do that, it's just a spark," Morris said. "If it took this to wake us up, and we go on and do what we are supposed to do, then maybe we will look back on this as defining moment and say it took that to refocus us. Now the season isn't a wash – we aren't going to pack our ball up and go home. This is a step in the road, and we know we missed an opportunity last Saturday. We aren't going to throw our hands up and quit."
On Martavis Bryant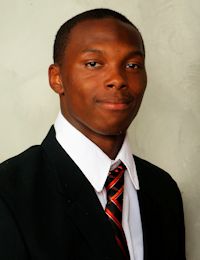 Martavis Bryant
Jr. Wide Receiver
#1 6-5, 200
Calhoun Falls, SC
View Full Profile not being on the field in first half
"He had 47 snaps, and Mike Williams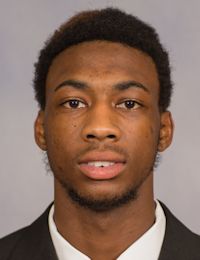 Mike Williams
Fr. Wide Receiver
#7 6-5, 205
Vance, SC
View Full Profile had 37 snaps. Coach [Jeff] Scott gets in a flow and puts those players in, and that is just the way it was."
On the turnovers
"We turned it four times the other night, and had two interceptions and busted play and get hit and had a fumble the first play of the game. They run in cycles, so hopefully we cycle through it. We work on it every day. One of the interceptions, Tajh was just trying to make a play on fourth down. But yeah, we have to get better."
On the run game
"We're doing some decent things in the run game and we've got to keep doing them. We're not giving up on the run game. We can't do that."
Halftime message
At halftime, Morris wrote "IT'S ABOUT US" in all caps on a whiteboard in the locker room.
"They weren't stopping us," he said. "We were stopping ourselves."