| | |
| --- | --- |
| Tiger Tidbits - Syracuse Edition | |
---
| | |
| --- | --- |
| Friday, October 4, 2013 4:37 PM | |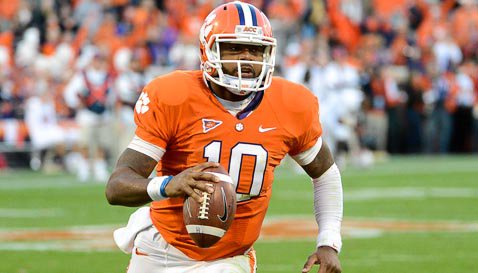 I don't usually get too excited about stadiums, but this week is different.
Most of the time, because Clemson plays in the ACC, the stadiums we go to on road trips are the same ones we've been to countless times, so the actual gameday site isn't a reason to get excited about a road trip.
Sure, I get excited when Clemson plays in a bowl game in a different spot or I can add an NFL stadium to my list of venues, but I've never covered an athletic event in the Carrier Dome, and it's different because Syracuse plays lacrosse, basketball and football there.
The last time I covered a game in the state of New York I was at a Yankees game, so this is the first time I get to cover a football game in the Empire State.
This will be the first time Clemson has made its first ever trip to a stadium since it went to Raymond James Stadium in Tampa, FL for the first time to play in the 2009 ACC Championship game against Georgia Tech. Tech won that game, 39-34.
The last time Clemson won its first game in a stadium was that same year against Miami in Sun Life Stadium in Miami Gardens, FL. The Tigers defeated the eighth ranked Hurricanes 40-37 in overtime on a touchdown reception by Jacoby Ford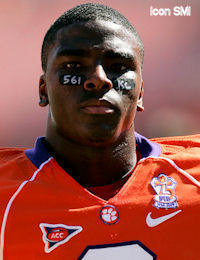 Jacoby Ford
Wide Receiver
#6 5-9, 175
Royal Palm Beach, FL
View Full Profile on a pass from Kyle Parker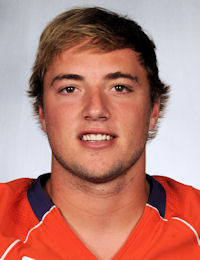 Kyle Parker
Quarterback
#11 6-1, 200
Jacksonville, FL
View Full Profile .
*Just in case you were wondering – Clemson has a 0-1-1 record in the state of New York. This will be Clemson's first game in the state since a game at Fordham in 1952, a game that ended in a 12-12 tie on November 8th.
The Tigers played in Fordham's home stadium in front of a crowd of 6,000 fans in Randalls Island, N.Y. Don King made his debut as Clemson's starting single wing tailback and gained 234 yards on 33 carries. That included a 74-yard run in the first half when he gained over 200 of his 234 yards rushing. He was substituting that day for an injured Billy Hair.
Clemson's only other game in the state of New York was at Army in 1937. On October 2, 1937 Clemson lost at West Point by a 21-6 score. Clemson had a sophomore tailback named Banks McFadden, who also served as the Tigers punter that day. He went on to be an All-American for the Tigers in 1939.
In 1940, McFadden returned to New York as a starting running back for the Brooklyn Dodgers of the NFL.
*It won't be the first time a Clemson team has played in the Carrier Dome, however. The Clemson men's basketball team played a game in the Dome on December 4, 1990, but it was not against Syracuse. As part of the ACC-Big East Challenge, Clemson played Seton Hall in the first game of a doubleheader that night and Seton Hall came away with a 78-62 victory.
*Clemson head coach Dabo Swinney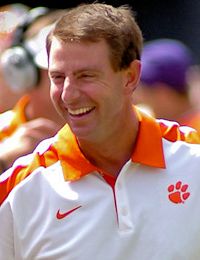 Dabo Swinney
Head Coach
View Full Profile mentioned earlier this week that he has never been to the Carrier Dome, but some of his coaches have.
Defensive line coach Dan Brooks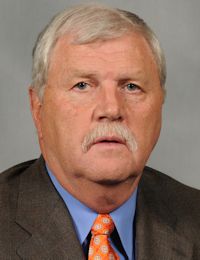 Dan Brooks
Assistant Coach / Defensive Line
View Full Profile coached in the facility as an assistant with Tennessee in 1998. The Vols won the season opener 34-33, then went on to win the National Championship.
Danny Pearman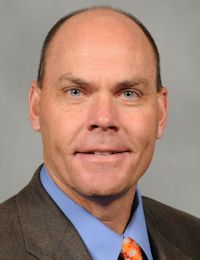 Danny Pearman
Assistant Head Coach / Tight Ends
View Full Profile coached in the facility when he was an assistant coach with Virginia Tech during the time when Tech and Syracuse were both in the Big East between 1998-2003. Marion Hobby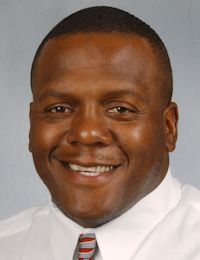 Marion Hobby
Assistant Coach / Defensive Ends
View Full Profile also went in the Carrier Dome as a strength coach for Tennessee in 1998.
Clemson offensive line coach Robbie Caldwell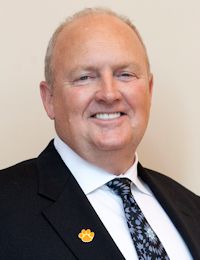 Robbie Caldwell
Assistant Coach / Offensive Line
View Full Profile coached in the Carrier Dome for NC State against Syracuse in 1997. Syracuse won that game 3-31 in overtime.
*If the Tigers can get a comfortable lead Saturday, it might open the door for the nation's completion percentage leader to get in the game.
Backup quarterback Cole Stoudt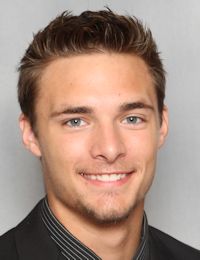 Cole Stoudt
Jr. Quarterback
#18 6-4, 205
Dublin, OH
View Full Profile has completed 29-31 passes for 233 yards and four touchdowns. That is a 94 percent completion percentage, 17 percent higher than any other quarterback nationally who has thrown at least five passes.
Stoudt was 19-20 in the win over South Carolina State, then completed 10-11 against Wake Forest. In the fourth quarter this year he is a perfect 15-15 and his efficiency for the season is 199.3.