| | |
| --- | --- |
| Tajh Boyd on playing in the NFL: "The dream is still there" | |
---
| | |
| --- | --- |
| Monday, January 26, 2015 6:58 AM | |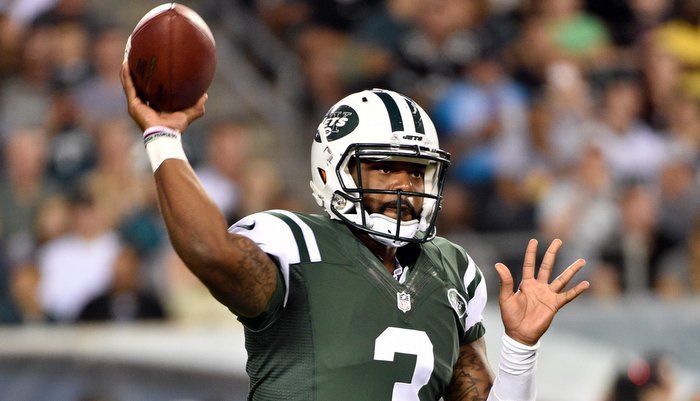 CLEMSON – Former Clemson quarterback Tajh Boyd

Tajh Boyd
Quarterback (2009 - 2013)
#10 6-1, 225
Hampton, VA
View Full Profile has been a fighter his entire life, and because of that inner strength he isn't ready to give up on his dream of playing in the NFL.
Boyd re-wrote the Clemson record books with his passing stats and was picked in the sixth round of the NFL Draft last spring by the New York Jets, the 213th pick overall. He was released prior to the start of the regular season and then spent time with the Boston Brawlers of the FXFL.
Boyd has since spent time doing radio and television work and broadening the scope of the Tajh Boyd Foundation. But that doesn't mean his NFL dream is gone.
"The dream is still there. It's just a grind right now," Boyd told TigerNet over the weekend. "For the most part I work out Monday thru Friday and sometimes on Saturday. I am usually busy in the afternoons. I usually get up and get my workout in early, working out at TNT Sports with Joe Don Reames. I have to get it in. If I didn't think I could play in the league, I wouldn't be pursuing it. That's the thing - it's not like I haven't heard that and I am just selling myself short. I have heard it from GM's - the GM of the Redskins, coaches from the Bills, coaches from the Jets. It's the same stuff, and it's really now about opportunity and the right situation."
Boyd said finding his next opportunity means finding the right fit.
"In college, you can pick where you want to go and pick the best situation," he said. "But in the league, now these teams are picking you and you don't know if it's the best fit or not. They might think it is, but even they aren't 100 percent sure. So now it's all about finding the right spot and the right fit. I think I can definitely play for 10-plus years and some coaches feel the same way. It's just all about timing and the right situation."
The hardest part has been convincing the NFL that his height or college system won't be a hindrance.
"It's weird - now I am fighting different stigmas and stereotypes. I am not the prototypical size - I am not 6-5. The offense I ran wasn't underneath center," he said. "It wasn't a pro style offense. Now I have to go and bury those and go in with the mindset that I have to take advantage of whatever opportunity I get."
Boyd hopes he will know more about his future plans following next Sunday's Super Bowl.
"In the next few weeks, some time after the Super Bowl, I will figure out what is next. I am hearing some good things and everything is looking upwards," he said. "I definitely feel like I can get myself into a camp and I think I can make the team and contribute. And as time goes on, I think I can be a starter and also possibly have a prolific career. But it's all about the right position and the right opportunity. I am hopeful and optimistic that things are going to work themselves out.
"If worst comes to worst, I always have a spot over in Canada. I can always go that route, but that isn't the first priority or option right now. Everything I am doing is to ensure I am ready for offseason training and OTA's and prepare myself for the right opportunity. I have to make the most of it. If I don't prepare myself to play right now, then when it happens I won't be ready and it will have all been a waste."
In the meantime, he will spend his time working out and planning for life after football. That includes his foundation, which donated sports equipment to the Connie Maxwell Children's Home earlier this month.
"I am just trying to better myself on and off the field. Why not try and figure out what I want to do after my career is over," Boyd said. "It was cool doing television and it was cool doing the radio and commentating. I think I can transition into the broadcasting side of things when I finish up and I wanted to get a taste of how that is on that side of things. I have grown so much at Clemson and received so much support during my career, and the platform that I have is bigger than I ever knew. That is what is so important about the foundation. Whether you like it or not, when you play you are a role model and the way you carry yourself matters. I am just trying to impact the lives of as many youth as I possibly can. It's a work in progress, and pretty soon I will have an opening dinner and I am looking forward to just giving back to the community."