| | |
| --- | --- |
| "Surreal" experience awaits Norton at the top of the hill | |
---
| | |
| --- | --- |
| Friday, November 20, 2015 8:09 AM | |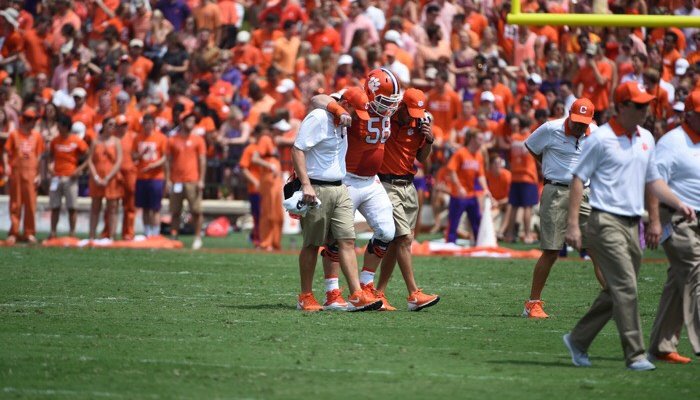 CLEMSON – Ryan Norton will stand atop the hill with his brothers one last time Saturday, an experience he expects will be surreal.
The senior center out of Mauldin (SC) has battled injuries during his senior season and heads into the final weeks knowing his job is to provide leadership, a steady hand and the ability to step in and play two different positions if he has to play. Offensive players in recent weeks have said that Norton hasn't sulked or pouted because of the injury, and that his leadership during his own struggles has been invaluable.
Norton will run down the hill a final time as a player Saturday, and he doesn't think he will be able to fully describe the experience until it's over.
"It hasn't hit me yet. It's going to be surreal. Running down the hill for the last time is going to be something I'm going to really enjoy and take in," Norton said earlier this week. "I can answer this question better after it happens, than beforehand. It's an unbelievable entrance, but it means a lot to be at the top of the hill with all of your brothers - the people that you worked with basically your entire time here. Locking arms with them and rocking back and forth is a thing that has evolved over time. Looking up and seeing all of the fans that took time out of their day to come out and support you, playing the game that you love. It's a great experience all around."
Jay Guillermo took over as the starting center earlier in the year, and as Norton has rehabbed his right knee ligament strain he's spent time repping at different positions along the line.
"I've really been practicing guard a lot, since I came back - right guard, left guard and center," he said. "Just being that extra guy that they can throw in there if someone gets a little tired or if something were to happen. I'm just embracing every moment that I have to be able to practice or play football. I'm growing better every day."
Saturday's Senior Day experience will be different for Norton, but he says he's still been able to focus on the task at hand while also taking the time to drink each experience in his final weeks as a Tiger.
"Wake Forest is a great opponent and we're going to go into it the same way we have every single week," he said. "It's going to be the same preparation, just a different running down the hill experience. I think you can see everything around you, yet still focus on the opponent at hand. For me, especially, I've been really able to enjoy this last year and look around and say, 'Man, it's been a privilege to be here for five years.' Just being able to take in that experience is something I'll remember for the rest of my life."
Just like in football, Norton plans on being a leader when he leaves Clemson.
"I'm planning on getting my Masters in Special Education with an emphasis with Learning Disabilities and then coaching alongside of that," he said. "My whole life, I've always wanted to help people grow and that is the best opportunity for me to do that."