| | |
| --- | --- |
| Stoudt believes he can be the quarterback to end the streak | |
---
| | |
| --- | --- |
| Monday, November 24, 2014 4:11 PM | |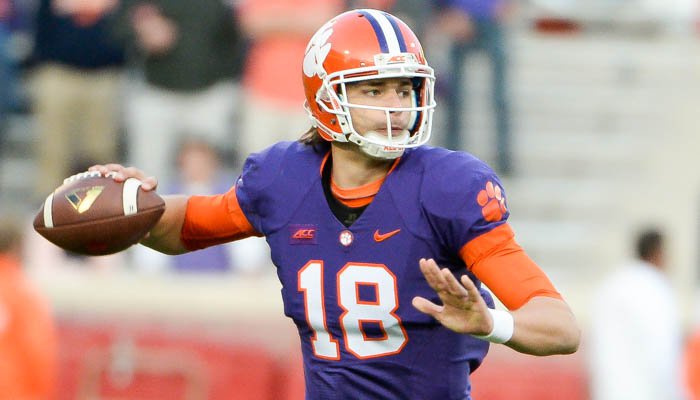 CLEMSON – Senior quarterback Cole Stoudt

Cole Stoudt
Sr. Quarterback
#18 6-4, 231
Dublin, OH
View Full Profile acted and sounded like a player who fully expects to be a part of the action Saturday afternoon when Clemson hosts arch-rival South Carolina.
The Tigers and Gamecocks will kick off the festivities at noon Saturday in Death Valley, and the biggest question mark surrounding the contest is the health of freshman Deshaun Watson

Deshaun Watson
Fr. Quarterback
#4 6-3, 204
Gainesville, GA
View Full Profile . Watson, who injured his left knee against Georgia Tech nine days ago, is day-to-day with an LCL sprain and Stoudt said he is looking forward to finally taking a snap in the rivalry game.
"I've been on the sideline watching these games the last few years, so I'm going to have a little bit of an edge about me to be even more ready and focus on what I've got to do," Stoudt said Monday in the WestZone. "It's exciting that I finally have the chance to go out there and play.
"It's a whole other season. It's something that everyone looks forward to. Even in the off season, it's something that everyone kind of focuses on and knows that this is one of the biggest games of the year. Personally, I think it's one of the biggest rivalries out there in college football - just how the games have always been. It's a huge deal and it's something that a lot of people focus on every year."
Stoudt said the players understand that this is the one game the fans want to win, especially with Clemson on the wrong end of a five-game streak.
"It's always the game that everyone wants to talk about. Everyone wants to end the streak," he said. "Everyone wants to focus on the rivalry game. Some people say that they don't care how our record is, they just want to beat this one team. That's what some fans say, but on the team we still have to focus on every single game and prepare like it's the biggest game of the year every week. That's what we're going to do and we're going to go into this week and try to be the best that we can be."
He then said he can't go anywhere without seeing a "five" or hearing about the streak, and it's something the players are using as motivation.
"It's one of those things that's constantly in the back of your head and motivating you to do a little bit more - watch more film, prepare a little bit harder," he said. "We're still going to go into each week like we prepare for every single game and just try to be the best that we can be."
Stoudt said that being the quarterback of the team that beats the streak is something he would take pride in.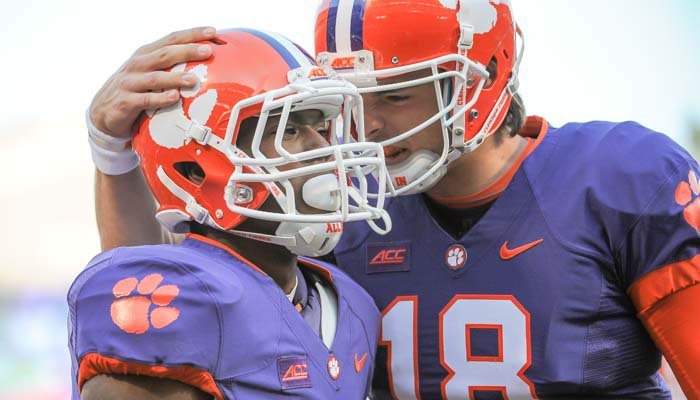 "It would mean a ton to me, actually. Knowing that it would end the streak," Stoudt said. "It would be a very high accomplishment and would be highly recognized. It's just something that it's more of a whole team effort. It's not really on one guy. It would be a nice way to go out and end the season with all of the other seniors. It's something that we've all put hard work into.
"I said after the game that no one in that locker room has beaten South Carolina. For the seniors to go out with a win against South Carolina, that would be really big but it's something that we have to prepare for and go out there and have some fun. We've had a lot of achievements and broken a lot of records and it would be nice to finish out the season with a victory."
Does he feel like he can lead the Tigers to victory?
"Well, yeah. Everyone has to have the confidence to do that. I think that I can," Stoudt said. "I know I can't do it on my own and that it will take the entire team. I know that we are very capable of winning."