| | |
| --- | --- |
| Sooners talk about facing Clemson's defense | |
---
| | |
| --- | --- |
| Saturday, December 27, 2014 8:01 AM | |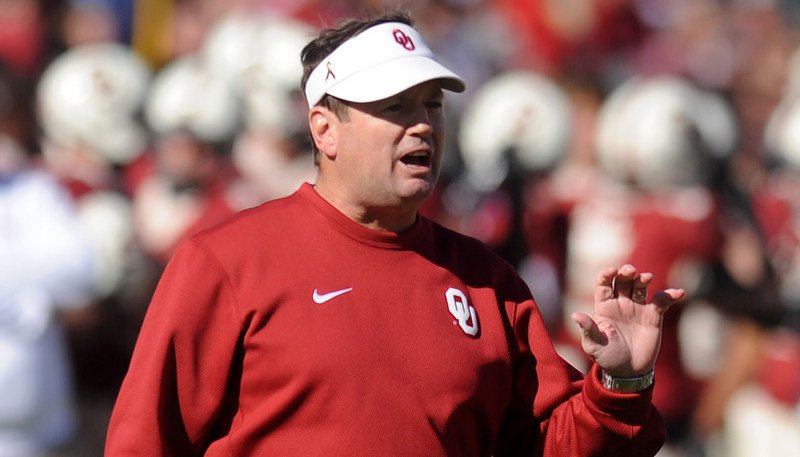 KISSIMMEE, FLA – Friday morning's visit to Give Kids the World was the first chance for Clemson and Oklahoma players to get together and size up the competition, and TigerNet was on hand to talk to Sooner head coach Bob Stoops, quarterback Trevor Knight and standout tackle Daryl Williams about the Tigers.
We started with Stoops, the following are brief transcripts of our conversations with the Sooners.
Bob Stoops
On what he sees out of Clemson's offense without Deshaun Watson

Deshaun Watson
Fr. Quarterback
#4 6-3, 204
Gainesville, GA
View Full Profile
"I still see a lot of really skilled, fast players. They get the ball out on the perimeter so well, run and pass, they keep it balanced. (Cole) Stoudt has played a lot of football for them and is a very experienced guy. We know it will be a challenge. A tough challenge. It's difficult - they are really good and not only the front four but linebackers and guys in the secondary. Brent (Venables) has done a great job with those guys. You just have to execute. We have got an experienced offensive line that gives us a chance and hopefully we can keep our balance with the run and the pass."
Can he keep his team focused in a lesser bowl game?
"Any game is a challenge and our guys treat them all the same. Clemson is probably in a similar situation - they are coming off of a BCS win as well. You just do the best you can and put yourself in a position to win by the way you prepare."
On facing Brent Venables

Brent Venables
Def. Coordinator / Linebackers
View Full Profile
"It's different. It's someone you've competed with for so long and great friendships. You just sort of block that out and you go out and you do your job. We have texted ahead of it kind of hoping it wouldn't come to fruition. But when you've been in this profession as long as we all have then you are bound to run into each other this way once in a while. We will do our jobs like we always do. I don't ever hate anybody, but in the end it's about programs and you block that part out and you do your job and you compete for 3 1/2 hours and he will and we will."
Does Venables' defense look the same as it did at Oklahoma?
"For the most part, it's all very similar. They do it well and are very disciplined in how they play and he's done a great job with them. They also have a lot of great players running around."
QB Trevor Knight
On Clemson's defense
"They fly around. They have really good athletes and they play well together. That's a good challenge for us. We're excited for that and we just have to execute and do what we need to do."
How does Clemson's defensive line compare to other lines you've faced?
"It stands up to a lot of them but they're extremely talented. They've got guys at every position that can make plays and be playmakers. It's a fun challenge for us but we're excited for it."
How does Clemson's secondary look?
"They're a big secondary - a lot of big, tall guys - and they fly around. Once again, a great challenge for us and we're excited to face it."
The gameplan?
"If we're in third and long, it means that we got beat on first and second down. We're emphasizing getting positive yardage on first and second down and taking your check downs to get into third and manageable."
On the bowl game itself
"This is a great venue. We've been treated so well since we've been down here. It's the same mindset. It's bowl season and you've got to go win your bowl game because it propels you into the next season. You win your bowl game and it kind of jump starts you into that next season and gives you confidence, so it's definitely a good thing to win your bowl game."
RT Daryl Williams
On facing Clemson's defensive line
"I think they are the best defensive line group that we have faced. They are coached well, have great technique, they are athletic and they are physical. Obviously Vic Beasley

Vic Beasley
RS Sr. Defensive End
#3 6-2, 236
Adairsville, GA
View Full Profile stands out to me – his pass rush is amazing and probably the best I have seen all year. He also does it against the run, too. So you definitely have to start with him."
On Clemson's defensive tackles and especially Grady Jarrett

Grady Jarrett
Sr. Defensive Tackle
#50 6-1, 290
Conyers, GA
View Full Profile
"They are short and stumpy and they are athletic and they are very physical with great technique. They are going to be a great challenge."