---
| | |
| --- | --- |
| Monday, July 29, 2013, 6:07 PM | |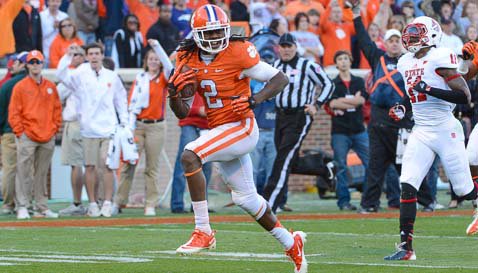 Sammy Watkins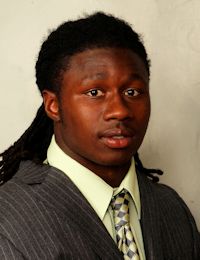 Sammy Watkins
Jr. Wide Receiver
#2 6-1, 205
Fort Myers, FL
View Full Profile did not have the kind of season that he expected in 2012, but wide receivers coach Jeff Scott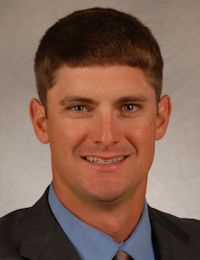 Jeff Scott
Assistant Coach / WRs / Recruiting Coordinator
View Full Profile thinks that a healthy and focused Watkins can come back better than ever in 2013.
Just a year removed from a dazzling freshman campaign in which he made 82 catches for 1,219 yards and 12 touchdowns, Watkins entered the 2012 season with lofty expectations. Yet the 2011 All-American regressed in his second year, both on and off the field.
Watkins was arrested on drug-related charges in May 2012 and was subsequently suspended for the Tigers' first two games by head coach Dabo Swinney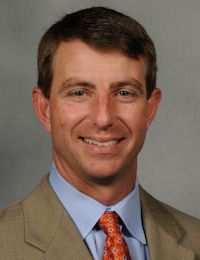 Dabo Swinney
Head Coach
View Full Profile . He then missed another game at Boston College with a stomach virus, and he played just one series in the Chick-fil-A Bowl against LSU before leaving with an ankle injury.
He wound up with just 57 catches for 708 yards (12.4 average) and three TDs, and he registered just 78.7 receiving yards per game as a sophomore, down from the 93.8 he averaged as a freshman. He topped the 100-yard receiving mark only twice in 2012 — he did it five times as a freshman — and reeled in just three touchdown passes, a quarter of his scoring haul from 2011.
In 2011, he was an important weapon in the return game when he racked up 826 kick return yards and scored an electric touchdown at Maryland; he managed just 257 kick return yards and no scores on 13 attempts in 2012.
The emergence of Nuk Hopkins – who was drafted in the first round by the NFL's Houston Texans in the spring – also contributed to Watkins' diminished productivity. However, Watkins appeared to be back on track in the spring – he had 156 yards receiving in the spring game - and the word out of the summer workouts has been that Watkins and quarterback Tajh Boyd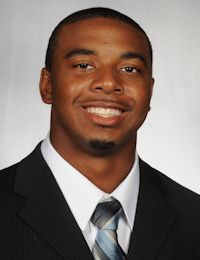 Tajh Boyd
RS Sr. Quarterback
#10 6-1, 225
Hampton, VA
View Full Profile have developed the type of chemistry that Boyd shared with Hopkins a year ago.
Scott, Watkins' position coach, thinks that his star pupil is poised for a return to greatness in 2013.
"I think he has really good focus. Nobody on our staff panicked last season," Scott said. "Obviously there were a lot of expectations on him after his freshman year, and he didn't help himself with the decisions he made in the spring. But Sammy has always been a guy that has confidence. It's like when you have a great basketball player, and he has missed some shots, what are you going to do? You are going to keep getting him the ball because you know he is eventually going to make some plays. Sammy is that guy, and we are going to keep getting him the ball. I think his focus has been as good as it has been since he's been here, and I think he will be back to where he wants to be and where we expect him to be."
A campaign that mirrors – or is even better – than 2011 would certainly move Watkins atop many NFL draft lists, and Scott says he realizes this may be his last season with the Fort Myers (FL) native.
"It goes by fast. We knew when we recruited him that he was a heck of player, but I don't think anybody expected him to go out and have the kind of year he had right off the bat," Scott said. "It has been fun. He is a very talented player and he is a great person to have in your room. He is a good leader and the guys respect him."
Scott then called Watkins a franchise player, and said that the junior will more than likely have decisions he has to make about his future next January.
"Any time you follow sports, there are those franchise-type players that stand out above the rest, and it is obvious that Sammy has been one of those guys for us," Scott said. "I want him to go out and have the best junior year he can. And if he has the kind of year that he is capable of having, then he will have some opportunities and decisions that he needs to make at the end of the year. But I think all of his focus right now is on the Georgia game and having the best junior year he can. "
Scott compared Watkins to former Clemson running back and Florida native C.J. Spiller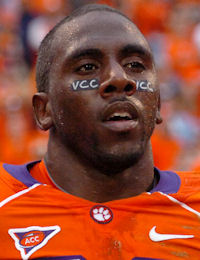 C.J. Spiller
Pro Running Back
#28 5-11, 195
Lake Butler, FL
View Full Profile , who now plays for the Buffalo Bills, and said that Waktins has had the same effect on recruiting that Spiller had.
"I think that is very fair comparison," Scott sad. "I think C.J. was a very elite talent coming from a state that is known for its speed. After he leaves, a guy like Sammy comes in and has that speed and any time he touches the ball he has a chance to score. And they are on SportsCenter a lot and the next generation of guys are watching them and they know that Watkins and Spiller bypassed a lot of good schools to get to Clemson, and then they think that they can do the same thing. When you create a culture and have guys come up and have success and then that helps you attract top players."