| | |
| --- | --- |
| Renfrow couldn't pass up the chance to be a Tiger | |
---
| | |
| --- | --- |
| Saturday, February 1, 2014 9:48 AM | |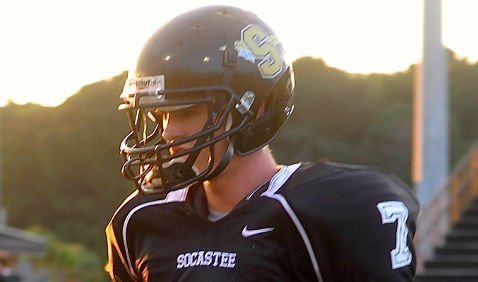 Less than a week after his official visit to Clemson, Hunter Renfrow

Hunter Renfrow
Wide Receiver
6-0, 175
Myrtle Beach, SC
View Full Profile thought the time was right to commit to the Tigers.
Thursday evening, the Socastee (SC) standout athlete chose a preferred walk-on offer from Clemson over a full scholarship offer from Appalachian State.
Renfrow, who will go down as one of the school's greatest quarterbacks after accounting for 1,421 rushing yards and 26 touchdowns as a senior, told TigerNet shortly after making his commitment official that after careful consideration and thoughtful discussion with his parents, he knew that Clemson was the place for him.
"When I was there over the weekend, I really found out what Clemson was about and what the coaching staff was about," Renfrow said Thursday night. "I talked it over with my parents and it just felt right. I think I've just been praying about it and the Lord put me where he wanted me. He was telling me that Clemson is the right place. I really want to be able to play at the highest level and get a chance to prove myself."
After making his decision, Renfrow called his recruiter of record, who happened to be on the road with Clemson's head coach – both of which celebrated the good news.
"I called Coach Pearman, who is the recruiter for this area, and he happened to be with Coach Swinney, so I got to talk to both of them," Renfrow said. "They were excited. They are looking forward to having me in the program. Since I'm coming in the summer, they really want me to focus on weightlifting and strength and conditioning."
One of the things that led to Renfrow's commitment was spending time with fellow walk-on Corbin Jenkins over the weekend and learning about the life of a walk-on as well as what it's like to study engineering, his preferred field of study.
"Corbin is from Conway High School which is right around where I live and I know his little brother," Renfrow said. "There is already a good connection there. He is also an engineering major and that's what I want to do, so I talked to him about how hard it is. He was just saying that he loves going to school there even if he never played football."