| | |
| --- | --- |
| Ranking the 2015 Clemson football road trips | |
---
| | |
| --- | --- |
| Friday, July 31, 2015 5:53 PM | |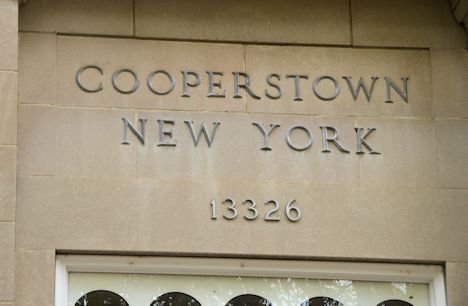 As we inch closer to September 5th, the excitement surrounding Clemson football and the upcoming college football season begins to grow as fans begin talking about everything from the depth chart to secret tailgate recipes.
We all know what we're going to get when we arrive on Clemson's campus in early September – a reunion of friends at a familiar tailgate spot, grill smoke in the air and a cold drink in hand as we all wait in anticipation of seeing the Tigers run down the hill for the first time in 2015.
However, as much as I'm excited about seeing Clemson in Death Valley and imagining how special the 2015 season can be, the thing that I probably look forward to the most is hitting the road with David Hood to see new places and how folks at other schools do college football.
Let's examine Clemson's road trips and rank them in order from best to worst, regardless of game importance.
Must go: Syracuse Most people will probably think I'm crazy because who wants to go spend a weekend in cold, windy New York, but this is absolutely one of the best road trips in the ACC. When we went two years ago, we flew to Buffalo and spent the better part of the day seeing Niagara Falls and being tourists before making the hour or so drive to Syracuse. If you've never seen the American and Horseshoe Falls, it's a must and not too bad of a drive down the New York Turnpike. If you have time, you absolutely must go to Cooperstown – home of the Baseball Hall of Fame. Not only is the Hall of Fame fantastic, but the town itself is extremely unique, and the drive through the country is gorgeous. Guys, if you're taking your wives on this road trip, have no fear, there is plenty of shopping and things for the ladies to do in and around the Syracuse area if they aren't that into baseball.
A new experience: Louisville Unless you just live in Kentucky, most Clemson fans have never been to a game at Papa John's Cardinal Stadium. I'm not quite sure what to expect from the Louisville faithful, but if they show up like they did last year against Florida State on a Thursday night, you can bet that it will be one of the best atmospheres in the ACC. If you're like me you always enjoy going to new stadiums and new areas, so for that reason alone you should make the seven-hour drive through the mountains to Louisville, Kentucky.
Best facilities: N.C. State Raleigh, North Carolina is a short four-hour drive from the Upstate and is an easy weekend trip. If you've never been to Carter-Finley Stadium, it is truly one of the nicest football facilities in all of the ACC. The only word of caution is to watch out for the over-exuberant fans on your walk to the stadium. The Wolfpack will surely have some tricks up their sleeves for this Halloween matchup.
The Rivalry: South Carolina People will probably get angry that I have South Carolina ranked fourth on the list of road trips, but outside of seeing what the Ol' Ball Coach has in in store for Clemson or if Deshaun Watson

Deshaun Watson
So. Quarterback
#4 6-2, 205
Gainesville, GA
View Full Profile can work his magic and claim victory over the Gamecocks for the second year in a row, there just really isn't anything exciting about Columbia. Once it's game time, Williams-Brice comes alive with Sandstorm and the press box sways back and forth, so from that aspect our friends from the middle part of the state will probably offer the best away atmosphere that Clemson will see in 2015.
South Beach, anyone? Miami: Miami is ranked last because outside of just making a trip to South Beach, I really can't think of anything enthusing about going to Miami for a football game. The Canes don't play on campus and as a matter of fact, I've been down there for two Orange Bowls and have yet to see the University of Miami's campus. If you have the time, make the trip down 95 – or the short flight from Atlanta – and give Sun Life Stadium a bit of Clemson flavor.
In short, if you realize that you only have the time or money to make one road trip this season, here's my ranking, with the must-go at the top.
Syracuse – You just can't beat the trip to New England and experiencing the Carrier Dome, and it's not every day you say, 'Hey, let's go to Syracuse, New York.'
Louisville – It's a Thursday night game and the first time Clemson has ever played at Louisville. Cardinal Stadium is sure to rocking.
South Carolina – Clemson has bragging rights but can they truly turn the tables in the rivalry? Will this be Steve Spurrier's last time coaching in the Palmetto Bowl?
N.C. State – Raleigh makes for an easy weekend getaway and the game at N.C. State always comes down to the wire.
Miami – If you are longing for sunny beaches and have the time, then by all means make the trip to Fort Lauderdale to support your Clemson Tigers.