| | |
| --- | --- |
| Pigskin Prophet: Quitter's Edition | |
---
| | |
| --- | --- |
| Thursday, October 29, 2015 4:06 PM | |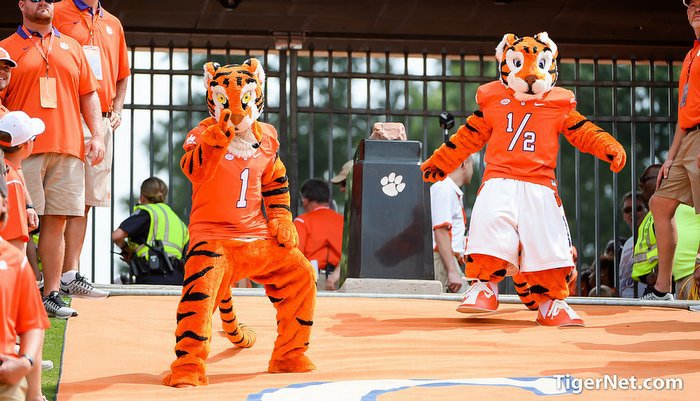 This has been the longest week in the life of the old Pigskin Prophet.
I had hoped to take my mind off of work stress with my new football coaching gig – I was a player-coach with my work team, and things went great and we actually won two of our first three games in the YMCA League.
Heck, the team was so giddy about beating a couple of accounting firms they actually hung a poster of me in the break room. We even beat our closest rivals a few times, and I could do anything I pleased, including coming to work a little tipsy.
Then we lost a couple in a row – blowing fourth quarter leads – and I can't afford to stick around with those losers anymore so I told them it was all my fault, and I quit.
That's what you do these days. You just quit. I am better off without them anyway.
Now on to the picks, and remember, it's all in fun. Unless your feelings get hurt. Then it isn't fun, and I meant it.
THURSDAY
NORTH CAROLINA AT PITT
The Tar Heels have long been the example of what the syngery between athletics and academics should be. You know, except for all the academic scandals and cheating and fake classes and stuff. But they've never been chastised publicly, so it didn't happen. Right? This week, the Heels take to the road to play Pitt in Heinz 57 Stadium, where pieces of Troy Polamalu's hair still litter the field. The winner has a leg up in the ACC Coastal, and while Pitt has been playing well and have the Miami-esque homefield advantage (NFL stadium, no fans that really care), the Heels are playing well and will overcome their academic struggles long enough to escape Heinz Ward with the win. UNC 27, PITT 24
WEST VIRGINIA AT TCU
The couch burners travel to Ft. Worth to take on a TCU squad that plays less defense than a Kardashian around an athlete or rapper. The Mullett and company will be in this one for a half, maybe a little more, until Boykin and company take over. The good news for all the couches in West Virginia – no one expects the Neers to win this one and they can all go back to looking at their cousin's Tinder profiles by midway through the fourth quarter. TCU 47, COUCHES 33
FRIDAY
LOUISVILLE AT WAKE FOREST
What is the ACC thinking with all these Friday night games? It's a joke, just like the Demon Deacons' program the last few seasons. The Fighting Petrinos are rounding into shape after the coaching staff recently attended a volleyball coaches convention, and really shouldn't have a problem smacking around the Deacs in front of 15,000 or so fans. VOLLEYBALL 28, WEAK 14
SATURDAY
OLE MISS AT AUBURN
The Fightin' Swag Kemdeeches travel to The Plains to have a Hotty Toddy in Jurden-Hair Stadium. Auburn has been playing better with the White kid at quarterback, but the defense still has issues tackling and keeping the other team out of the endzone. Ole Miss might have trouble winning at Memphis, but this is the SEC, so that means no defense and no expectations. Ole Miss wins in a shootout, one in which four Auburn players won't be arrested once it's over. For a change. OLE MISS 34, AUBURN 30
SOUTH CAROLINA AT TEXAS A&M
This game is critical for South Carolina. If they lose, and they will lose, will interim head coach Shawn Elliott quit? Probably not, because keeping the staff in place is the key component in keeping several 2-star prospects interested in the program. Texas A&M has hit a bit of a dry spell, but we all know the tonic is a Whammy Hoke defense, and quarterback Kyle Allen will be able to throw at will. AGGIES 37, WHAMMY HOKE 17
SYRACUSE AT FLORIDA ST.
If you have the choice between quitting something that you've committed to or just watching this game, go quit something. Make waves and cause a commotion. This one isn't worth watching, unless the Seminoles try to kick a game-winner. Then maybe it will be fun. Otherwise, just, no. NOLES 27, CUSE 13
CLEMSON AT NC STATE
This is the good old Textile Bowl, a game that has seen Clemson win 10 out of the last 11. The Wolfpack have five wins against high school competition – which means they would be ranked if they played in the SEC East – but the Pride from Pickens is playing at an elite level and will separate the Pack. Clemson's slobber knocking defense had its way with NC State quarterback Jacoby Brissett last season – they didn't even buy him dinner first – and won't have too many problems Saturday. The Pack gets Unpacked in Raleigh, and it won't be close. CLEMSON 38, PACK 17
GEORGIA VS. FLORIDA
The World's Largest Outdoor Cocktail Party. Translation: A lot of drunk, delusional fans tailgating together and fighting hours before kickoff. Florida is solid on defense but will have trouble with Georgia's running game, which is still good even without Nick Chubb. The problem for the Dawgs, however, is that this is a game Mark Richt needs to win. Which means..they lose. GATORS 23, DAWGS 17
NOTRE DAME AT TEMPLE
Wow. The Catholics head to the Temple? MUST. NOT. MAKE. THAT. JOKE. All kidding aside, this is probably the biggest game in the history of Temple football, and as long as they can keep Temple alum Bill Cosby away from the cheerleaders it should go smoothly. Until they kick it off. And then Notre Dame will run the football, score points and play fairly solid defense. The Owls give a Hoot and keep it close, but the Irish prevail. IRISH 30, TEMPLE 20
UTSA AT NORTH TEXAS
WHO????????????????