| | |
| --- | --- |
| Pigskin Prophet: Old Coaches Edition | |
---
| | |
| --- | --- |
| Friday, November 20, 2015 8:01 PM | |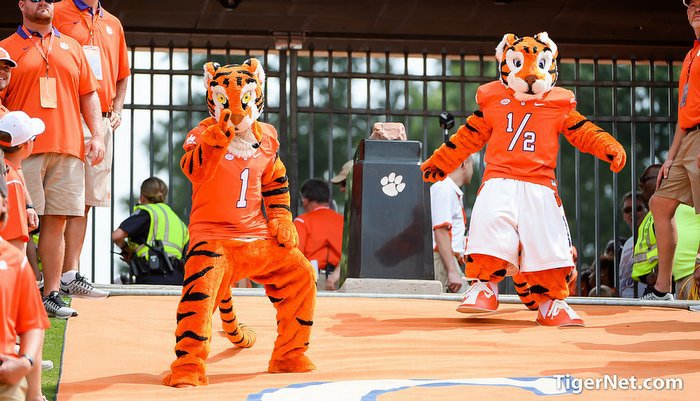 This just isn't a big weekend for some of the teams in this part of the country. It's FCS week in the SEC (the rumor that all the teams tried to schedule South Carolina on this weekend aren't true, the Gamecocks are still in the SEC) and several other ranked schools have easy games.
That isn't the case in the Big 12 and a few other games of note, so the ole Prophet will take a look at the schedule and forecast this week's games.
It's been a rough week for the Prophet – because of my closeness to the school down in Columbia I was tasked by the AD to reach out to several coaches to gauge their interest in the program and if they would consider coaching.
Right now, I'm not having a lot of luck – John Heisman, Bear Bryant, Bo Schembechler, Ara Parseghian, Knute Rockne and even John Wooden have turned them down. They might wanna think about going a little younger – or even alive – after the Spurrier debacle.
And some dude named Mack Brown keeps calling my phone and leaving voice mails that say, "Pick Me!!! PICK ME!!!" I have no idea what that's all about.
Oh well. At least they get a much-needed win this week. Maybe.
On to the picks, and if it hurts your feelings, it means I'm earning those Burger King coupons from CheapMeist.
SATURDAY
THE CITADEL AT SOUTH CAROLINA
Another noon kick in Columbia. The good news is that the Bulldogs are overmatched, and the Gamecocks are still trying to get to that magic five-win mark (snicker, snicker) so they can go to a bowl game. Other than not having a quarterback and a porous secondary, the Gamecocks are doing ok in recent weeks despite the fact they keep losing. They've found a semblance of a running game and the defense rises up when it has to (i.e. – too late to do any good) and they get win number four against the Bulldogs. BEAR BRYANT 34, CITADEL 13
NORTH CAROLINA AT VIRGINIA TECH
The rumor is that the band Metallica will be on hand to play "Enter Sandman" for Frank Beamer's last home game as Tech's head coach. Beamer has done wonders in Blacksburg, but not finding a quarterback who is REALLY TALL and REALLY OVERRATED and REALLY CUTE (we see you Heather Dinich) has made the last few years a disaster. Beamer will move on, but not before one last test against the fine and upstanding academic institution from Chapel Hell. The Tar Heels have been playing well against lesser competition (No they didn't join the SEC East) and the Turkeys will push them to the limit. The Heels keep rolling, earning all those AFAM credit hours. AFAM 33, SANDMAN 25
LSU AT OLE MISS
Just a few short weeks ago, the ESPN hacks trumpeted that these MIGHT BE THE TWO BEST TEAMS IN THE NATION. Anybody who watches football knew that LSU couldn't complete a forward pass and Ole Miss had too much swag and Nigerian politician interference to be successful. The winner of this game might get a bowl game shortly after Christmas, while the loser….well, you know…they get ranked as the number one team in the nation next season. OLE MISS 30, LSWHOO 23
WAKE FOREST AT CLEMSON
The Demon Deacons (aka the Satanic Ministers or Devil Nuns or ….??) took Notre Dame to task last week and fell short despite outgaining the Irish. This week they travel to Death Valley to take on Clemson in an emotional day for the Tigers' senior class. You see, Clemson's seniors only have seven losses in their time as Tigers (or the same as the Gamecocks' freshman class) and don't want another on the ledger. The Deacons may be bad, but they're young, too, and this one promises to be another one where the Tigers just gradually pull away and keep the record intact. TIGERS 52, DEVIL NUNS 10
DUKE AT VIRGINA
I typed it hoping I would care. I don't. DUKE 9, VIRGINIA 6
USC AT OREGON
The Ducks have played well as of late and seem to have ironed out their offensive issues. Southern Cal has done ok with a sober coach and both teams have rebounded to get to 7-3. If the real USC wins out, they are division champs. But the Ducks have scored at least 38 point in five of the last six games and are on too much of a roll, and the fans at Autzen Stadium are ready to cheer on something good after a dismal start to the season. Ducks avoid the buckshot……OREEEGAHN 38, USC 35
MICHIGAN ST. AT OHIO ST.
The Buckeyes have gone through more quarterbacks than Steve Spurrier after his "medicating liquid." One week it's Cardale and the next week it's T.J. and the next week it's Art Schlicter (who would have bet on that one, snicker, snicker). Sparty got lucky against Mr. Khaki Pants and Mitcheeguhn before finally losing. The Buckeyes have been underwhelming but just continue to win despite the quarterback round robin. Can Sparty rise up and take control of its own destiny, or will the Tattoo Gang at Ohio St. drunkenly get off their mopeds and become the speedster they are supposed to be? Buckeyes win it in the end in very underwhelming fashion. BRUTUS 31, SPARTY 24.
RICE AT UTSA
WHOOOO??
BAYLOR AT OKLAHOMA ST.
This one should be really fun because neither team knows a lot about defense. Unlike the SEC East, however, they can score points!!!! The Cowboys avoided the shocker last week (this group doesn't have Greg Hardy and the fragile Tony Romo or Jerry Jones, the next coach at South Carolina) so they actually win. The Bears have done well with a backup quarterback and look to pull off the upset in the stadium built by T. Daniel Boone. Let's face it – this one is going to be the game of the day because it's all about offense and because of the possible Big 12 championship and College Football Playoff Spot that's on the line. These guys play defense like Kim Kardashian fends off (edited by Crump). COWBOYS 55, BEARS 52
TCU AT OKLAHOMA
The Horned Frogs still have a chance to win the league, but they've struggled in recent weeks while the Sooners have been rolling. Oklahoma has bounced back from a perplexing loss to Texas in the Red River game, and quarterback Baker Mayfield has been making plays all over the field. Six weeks ago, this looked like a sure TCU win as the Horny Toads made their way to Arizona. Now, this looks like a lock for the Boomers, who will keep winning right up until Bob Stoops leads them to the loss that makes the fans want to fire him. SOONERS 38, HORNY TOADS 20