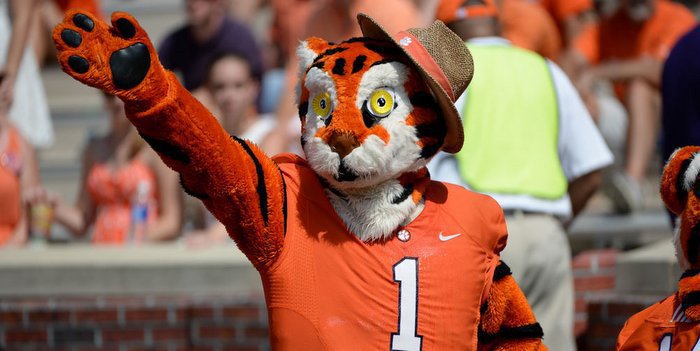 | | |
| --- | --- |
| Pigskin Prophet: Lip Bandage Edition | |
---
I will be paid in Burger King coupons no more. I finally have a valid business opportunity.
In case you missed it, South Carolina head coach Will Muschamp began to hemorrhage last week on the sideline, spewing blood like Gamecock female fans hemorrhage cuss words at opposing players. That kind of spontaneous nosebleed and sniffling looked familiar to me – I had a cousin named Vinny who went to rehab – but he said later that he cut his lip. The only issue is that if he really cut his lip, he was defying gravity and bleeding up his face rather than down.
But I digress….dude came into his postgame press conference sporting an ugly bandage that made him look like Tommy, a kid I went to third grade with. Tommy was always picking his nose and getting sores and his momma was always putting these crazy bandaids under his nose to keep Tommy from picking. It just doesn't look right.
So I am gonna develop a bandage that fits snugly in between your nose and upper lip. So when your team begins to play horribly and you pop a blood vessel, you have a clean look rather than a bulky mess that looks like you just spent 12 rounds with Mike Tyson.
I'm gonna call it the Musclamp – guaranteed to clamp down on bleeding when you need it most.
On to some picks:
FRIDAY
DUKE AT LOUISVILLE
The Cardinals return home to the friendly environs of Pizza Hut Peyton Manning Papa Dominoes Stadium to take on a Duke team that shocked the world by beating Notre Dame a few weeks ago. Since then, however, we've learned that Notre Dame is really bad, and the Dookies will run into a talented if whiny Cardinal team on high school Friday night. The Cardinals have had two weeks to prepare for the Dookies, and they've had in-depth classes and coaching on "How to Find the First Down Marker." My guess is they find it a lot Friday night. LOUISVILLE 55, DOOK 20
VANDERBILT AT GEORGIA
Just hide your eyes. Don't watch this. It's bad. Georgia is bad and Vanderbilt is worse. GEORGIA 27, VANDERBILT 9
NC STATE AT CLEMSON
The Pack beat Notre Dame in the rain last week – something that Clemson knows a little bit about – but playing in Death Valley is a different animal. The Tigers are just beginning to find their groove, and while NC State has feasted on Sister Sadie Mae Dinkins Sunday School Class and the Colorado School of Knitting and Ms. Anderson's Kindergarten tag football team in the early part of the season, the Tigers have played some tough games on the road and are battle-tested. This one might be close for a half as the Tigers adjust to playing a game on Saturday at a normal time, but athleticism and coaching take over in time for the Tigers to devour the puppies. CLEMSON 42, PACK 20
KANSAS ST. AT OKLAHOMA
This tells you all you need to know about the sorry state of Big 12 football – this is a big matchup and has bearings on the who wins the league title. It's also Big 12 football, where they play defense like South Carolina plays offense. In other words, they don't. OKLAHOMA 66, KANSAS ST. 61
WAKE FOREST AT FLORIDA ST.
I made fun of NC State's non-conference schedule, but Wake Forest's might be worse. They've gone up against titans like Delaware and Tulane and Indiana in the early part of the season and have fashioned a 5-1 record. Their lone loss was to – NC State. Hate to break it to Dave Clawson, but FSU is better than NC State despite all of their problems. Wake Forest fans are feeling good about their team after the nice start, but they have to play the 'Noles, Clemson and Louisville here in the closing weeks and it will get ugly. It starts Saturday. FSU 38, WEAK FLORIST 17
SOUTH CAROLINA VS. OPEN DATE
South Carolina has the worst offense in college football and a putrid run defense. They get lucky, however, with Open Date, which has yet to win a game this season. We know the Gamecocks are good for exactly 14 points per game – that's just what they do – but will find a little more success against Open Date after Muschamp is told about the white powder in the end zone. He pops a blood vessel or two and has to use Musclamps - guaranteed to clamp down on bleeding when you need it most – by early in the third quarter. South Carolina pulls away for what is only a much-needed moral victory. MUSCLAMPS 15, OPEN DATE 14
ALABAMA AT TENNESSEE
The Crimson Stain heads up the interstate to Rocky Top this weekend to face off against Butch Jones and a Volunteer team that is capable of playing exactly half a game. They look really bad or really good for a half and the game is close and they either find a way to win in exhilarating fashion or lose a heartbreaker. Something tells me they won't be in this one long enough to have that kind of finish – Bama is starting to hit its stride while the Vols resemble a MASH unit more than a football team. The darlings of the SEC Least – which isn't sayin much – get routed on Rocky Top. STAIN 38, VOLS 21
VIRGINIA TECH AT SYRACUSE
Honestly, I don't know how the Hokies will fare in Syracuse at the Trane Dome. They are used to that clear, cool mountain air in Blacksburg and now have to face tens and tens of angry fans in a heated environment that might see the temps rise all the way to 60 degrees. The horror. The absolute horror. The real horror will be the final score. HOKIES 41, TRANE CARRIER WHATEVER 13
NORTH CAROLINA AT MIAMI
The cheaters got the slop beat out of them in the slop last week but should get a little better weather this week in South Florida. The Canes lost by an extra point to the 'Noles last week and will be looking to get back on the winning track under head coach Mark Richt, who has replaced stripper parties and hookers with Bible study, and it's made a profound change on the program. This week, Richt will witness to Larry Fedora and the Heels about the evils of academic fraud, and the visitors won't take kindly to the lesson. They won't take kindly to the lesson in losing, either. CANES 31, CHEATS 30

Upgrade Your Account
Unlock premium boards and exclusive features (e.g. ad-free) by upgrading your account today.
Upgrade Now