| | |
| --- | --- |
| Pigskin Prophet: Crab Legs Edition | |
---
| | |
| --- | --- |
| Thursday, September 18, 2014 2:22 PM | |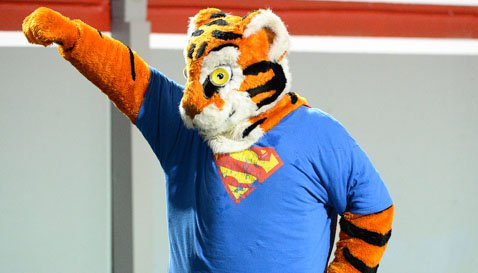 To quote Lt. Colonel Bill Kilgore from the movie Apocalypse Now, "I love the smell of napalm in the morning."
Or, maybe what I smell is the career of a Heisman Trophy winner going up in flames.
Which leads me to my next career – a little over a week ago, I was hired by Southern Cal to be the "Get Back Guy" for Athletic Director Pat Haden. I did such a fantastic job of keeping Haden out of trouble (he's old and doesn't move around much) that I popped up on the radar of another school needing a Get Back Guy.
Florida State University.
They called, and said they had a problem and would pay me very well for my services (the pay grade on the application is listed as Sophomore Football Player, so I'm over 100K). I flew to Tallassee yesterday, and learned that my new charge was one Jameis Winston.
My instructions are simple:
*If he gets near shellfish, I yell "Get Back!!"
*If he gets near the football field in the first half Saturday night, I yell "Get Back!!"
*If he goes near a Publix, I yell "Get Back!!"
*If he goes near a Burger King, I yell "Get Back!!"
*If he goes near a party on or off campus, I yell "Get Back!!"
*If he gets near the student union and wants to jump on a table, I yell "Get Back!!"
But I digress. It's time for my picks, and remember, it's all in fun.
THURSDAY
NO. 5 AUBURN AT NO. 20 KANSAS ST.
Let's face it, we all like Auburn in this instance because they have a Chick-fil-A on campus. But this isn't being played at Jerdan-Hair Stadium, it's being played somewhere in Kansas. Can all 19 of Auburn's mascots (the squirrel with the big cheeks they call a Tiger, the big bird, the real Tiger, the sleazy car dealer with envelopes full of money) help will Auburn to victory? I was thinking this would be a blowout, but then I did a Google search (sorry Bing Crosby) and found out that K-State has a Chick-fil-A Express in the student union. Well, we all know a full blown restaurant beats an express. CAR DEALERS 40, EXPRESS 30
SATURDAY
TROY AT NO. 13 GEORGIA
Phantom holding calls and the inability of offensive coordinator Mike Bozo to realize he has Todd Gurley on his team cost the Bulldogs last week in Cabrini Green. Maybe Bozo has learned his lesson, and he gives to Gurley early and often and builds a big lead. Or maybe he calls for a play-action pass down on the goal line and Troy stays in the ballgame. Nah, Troy doesn't stand a chance in Georgia. This one is over early, Gurley or no Gurley. DAWGS 55, TROY AIKMAN 14
GEORGIA TECH AT VIRGINIA TECH
The Greatest Team In College Football and The Greatest Coach In College Football (if you listen to a certain radio host) travel to Blacksburg for a showdown (of sorts) with the Hokies. The Hokies beat Ohio St. a few weeks ago, then turned around and lost to East Carolina at home last week. What is this team? Are they good? Are they back? Probably not quite. Meanwhile, Paul Johnson's squad of dirt diving, knee destroying offensive linemen had their hands full with Georgia Southern last week, and their defense looks atrocious. Good thing Johnson is the country's best coach!!! If nothing else, it should be fun to watch Johnson lose and have his national championship hopes (snort snort) destroyed. VIRGINIA POLYTECHNICAL 30, GEORGIA PYROTECHNICAL 23
MARYLAND AT SYRACUSE
Really, the only thing I am hoping for here is that Maryland's Randy Edsall makes a crack about ACC football and then Syracuse's Scott Shafer throws his gum at Edsall and the two meet at midfield to wrestle for the win. Would be more fun than watching this crap. Heck, Maryland couldn't beat the kissing cousins last week, so they won't win in the Dome. Where it's really, really hot. And so very, very loud. Hot and loud. Yep (snort snort). Really, the only thing Maryland is known for these days is wearing some different kind of Crash Dummy uniform each week. SYRACUSE 30, MARYLAND 28
FLORIDA AT NO. 3 ALABAMA
Don't look now, but Alabama is looking better and better, and despite all of the jokes Lane Kiffin is doing a pretty good job with that offense. Of course, we all know something that Nick Saban apparently either chose to ignore or forgot – Kiffin is dirty and apparently lets Harvey Updyke come over and spend quality time with his wife. It won't be long before Alabama is back in the news in a bad, Jameis Winston kind of way. In the meantime, they play a Florida team that needed a little home cooking to slip by Kentucky last week. Won't be as close as people would like. ALABAMA 31, FLORIDA 16
MISS. ST. AT NO. 8 LSU
LSU is just the better team. They have better players. They have better facilities. But they also have Les Miles, who could have taken the 1927 Yankees and coached them into a third-place finish. The Bayou Bengals are just too much for the Delta Bulldogs in this one, despite the presence of Miles. LSU 30, MISS. ST. 21
NO. 4 OKLAHOMA AT WEST VIRGINIA
How about the couch burners??? They play Alabama tough in the opener down in the Georgia Dome, and then FSU cast-off Clint Trickett threw for about 9000 yards on Maryland last week. The Boomer Sooners are used to the plains, and they will be in for a rude awakening in the hills of Morgantown, where your mother is your first cousin and your daddy doesn't pay child support for you because he's too busy paying child support for your nephew (it's complicated). West Virginia and Trickett will score points, but Oklahoma is just too much. BOOMER SOONER 38, WEST VIRGINIA 27
OPEN DATE AT UTSA
WHO???????????????????
NO. 23 CLEMSON AT NO. 1 FLORIDA ST.
Well, this one ought to be fun to watch. For a half. The Seminoles decided to sit their star quarterback and all-around ladies' man for a half. But let's face it, Clemson doesn't have a shot, right? I've already talked to Crump and B-Meist and Crump Lite and Hood and Lawton and all of the others, and they are ALL picking Florida St. But get this – when Clemson's back is against the wall, they usually play well. And their backs are against the wall - in an effort to bring in the "proper" kinds of fans, all crab legs in Tallahassee are half off. Get it? Crab legs? Half off? I think Clemson's defense is better than people think, and by the time Crab Man gets warmed up and into the flow of the game, it will be in the middle of the third quarter. Too late. Tigers win in my Upset Special of the Week. I love the smell of napalm in the morning. It smells like...Victory. CLEMSON 31, CRAB LEGS 28.