| | |
| --- | --- |
| Pigskin Prophet: Championship Edition | |
---
| | |
| --- | --- |
| Thursday, December 3, 2015 2:07 PM | |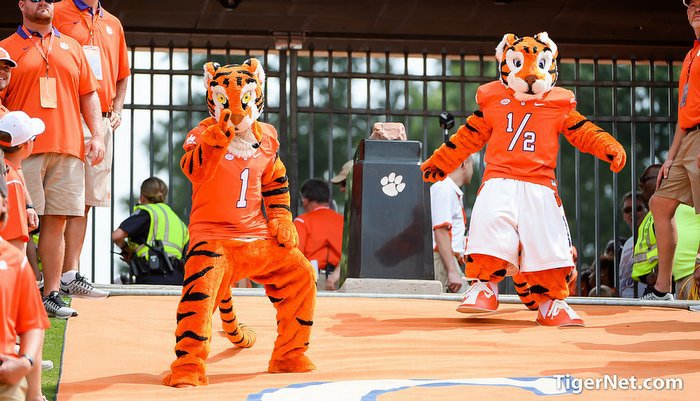 It's officially championship week. Unless you play in the Big 12. Or at South Carolina.
This is one of the most exciting weekends in all of college football, with conference championships and spots in the college football playoffs at stake.
There are also a lot of jobs to be filled, and that's why I wasn't around last week. I was, of course, in charge of taking Darth Visor's banner down from Williams-Sonoma Stadium, but they also had me leading the search for a new head coach. After looking through several graveyards and through registered Democratic voters for a replacement, we finally went on the road to see if anybody wanted the job.
They don't. I am gonna keep looking, so if you can dig up some old coach (literally) and we can prop him on the sidelines, let me know.
He has the job.
Now onto the picks. And remember, it's all in fun.
TEXAS AT BAYLOR
The Longhorns aren't playing for a championship and Baylor isn't playing for a spot in the playoffs. But they are playing Saturday, so we have to care. Baylor is down to its third-string quarterback, who is still better than most of the quarterbacks in the SEC, and he will be the difference as the Bears roll over Charlie Strong's band of woeful misfits. BAYLOR 47, TEXAS 20
FLORIDA VS ALABAMA
THIS IS THE BEST GAME OF THE DAY BECAUSE IT'S THE SEC!!!!!!!! Or not. Florida is one of those SEC teams that can't complete a forward pass, and even though they scored points on South Carolina (everybody scores on Carolina students, snicker, snicker) they won't be able to score points on Little Nicky's group. The Crimson Tide is playing well against all of the inferior competition in the SEC, and even though they won't score a ton of points against a stout Florida defense, they only have to score more than two. Or three. BAMMER 28, FLORIDA 12
USC VS STANFORD
The trees won a thriller over the Leprechauns last week while USC picked up a head coach in Clay Helton. The Trojans are more than just something you pick up in Wal-Mart, while the Trees have a playmaker in Christian McCaffery, who was cryogenically created to be a superb athlete by his parents. This one will be a back-and-forth affair, but the Trees poke a hole in the Trojan defense one too many times and we see the birth of a new champion in the PAC 12. TREES 30, REAL USC 24
MICHIGAN ST. VS IOWA
So, Iowa is really undefeated? The corn farmers make the trek to Indianapolis to take on Sparty in a game that will be watched by hundreds and hundreds of Midwesterners looking for a break from shopping at the feed-n-seed store. Iowa is undefeated despite being about as much fun as watching corn grow. Their boring style is effective, however, and they will present a big challenge for Michigan St. who gets to play in the game because Michigan's punter had a brain freeze. In a battle of boring, let's go with the team that doesn't look like they stole the Pittsburgh Steelers' uniforms. SPARTY 27, IOWAYYY 24
UNC VS. CLEMSON
The Cheaters from Chapel Hill will descend on Charlotte to earn their degrees from Earl down on the corner……..sorry about that….to play in a football game. The Tar Heels lost to South Carolina to open the season in a game that still makes everybody laugh and laugh and laugh while standing in line to register for the AFAM classes. Actually, it hasn't been that bad at Chapel Hill, especially since Commissioner "Baby Blue" Swofford has made sure that the investigation into wrongdoing has lasted longer than South Carolina's coaching search. Football-wise the Heels are formidable – even if they don't graduate – and will present a challenge for a Clemson team that has struggled defensively in recent weeks. All the Tigers have to do is wear a button that says "NCAA Investigators" and the running lanes will be wide open. CLEMSON 38, UNC 30