| | |
| --- | --- |
| Pigskin Prophet: Because Five Wins is Enough Edition | |
---
| | |
| --- | --- |
| Thursday, November 12, 2015 6:01 PM | |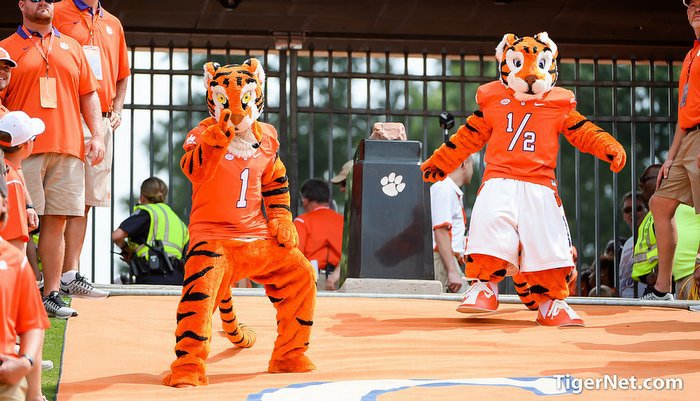 We're two weeks into the College Football Playoff rankings, and it's a slight surprise that Clemson has held on to the top spot, no surprise that Alabama is moving up or that teams from the Big 12 play defense like they do in the SEC East and will struggle to find a spot.
While the rest of the college football world has its eyes on the rankings and possible playoff matchups, the Prophet is now part of a committee that will act as a liaison to get five-win teams into a bowl game. You see – almost all of the conferences are top-heavy this season and there are a few good teams at the top that just beat the crap out of the lower-tier teams, and the NCAA-mandated six-win threshold is causing problems.
Problems, as in there won't be enough teams to notch that sixth win and actually earn a bowl berth to the Poulan Taxslayer Weedeater Vitamins Capitalist.Com bowl in Farmington, Mo.
The ACC has several teams that could take advantage of a loophole that would let five-win teams earn a bowl berth, but I am not dealing with the ACC. Due to my influence and knowledge of Columbia, I am trying to help the Gamecocks get a bowl berth. Cause nothing says "we're a bowl team!!!!" quite like wins over Central Florida, Vanderbilt and The Citadel.
Stupid banner.
Now, onto the picks, and remember, if it hurts it's probably true. Deal with it.
THURSDAY
VIRGINIA TECH AT GEORGIA TECH
The Hokies landed in Atlanta and were met by Braves' executives, who want to trade shortstop Andrelton Simmons for a really tall quarterback and a bag of sunflower seeds. However, Frank Beamer is all out of tall quarterbacks and wins, and this game will be to see if one of these teams can claim a bowl berth in the Baptist Sunday School Credit Union Poinsettia Pinstripe.Com Bowl in Myrtle Beach. Pawwwwl and the boys have fallen on hard times this season, despite the win over Florida St., and will look to get a little late-season traction. Won't happen. VPI 27, PAWWWWL 24
FRIDAY
USC at COLORADO
This game is in Boulder, which is one of the prettiest spots in the country. However, it's hard to get big-time recruits to Folsom Field – maybe they all think it's the place Johnny Cash sang about – while The Real USC doesn't have a problem getting recruits. They just have a problem keeping coaches and keeping them sort of sober and away from Pat Haden. REAL USC 37, FOLSOM BLUES 20
SATURDAY
PITTSBURGH AT DUKE
Let's be honest, if you have a choice between watching your neighbors rake leaves and accidentally set their house on fire or watching this game, you definitely look at the leaves. Pitt's offense is boring, and Duke's offense is boring, and even though Pitt will be trying to keep its Coastal Division hopes alive with a win, the only thing that could make this exciting would be if they didn't play it in Wallace Wade Outdoor Stadium but took it inside in front of the Crazies at Cameron Indoor. DOOKIES 28, PITT 27
GEORGIA AT AUBURN
This game is interesting because Georgia has a coach who might not be coach who might stay who might not stay who will be at Virginia or Miami or back at Georgia next season. Auburn has a team that was a national championship contender until it wasn't and a quarterback who was talked about as a Heisman kind of guy until he wasn't and then they had a new quarterback who was the starter until he wasn't. It's not great, but it's better than Pitt and Duke. AUBURN 23, GEORGIA 20
FLORIDA AT SOUTH CAROLINA
Let's face, Sister Sadie Mae Dinkins of the Pottsville Baptist Church Ladies Auxiliary is a better quarterback than anybody that will play in this game. This is another yawn fest in a Saturday of yawn fests, but it's possible that South Carolina could pull off the upset because Florida just doesn't have an offensive pulse right now. Of course, South Carolina's season is on life support and Florida has already clinched the SEC Least, so maybe South Carolina has more to play for. Doesn't matter. They're still awful and Gators pull off the win. GATORS 3, SCAR 2
NC STATE AT FSU
Florida St. played its best game of the season last week at Clemson, and will need another good effort if they want to subdue the Pack. FSU's defense looks like its growing up, and the offense is led by Dalvin Cook, who is showing why he might be the country's best running back. The Pack has enough athletes to hang around for a while, and they could jump on the 'Noles early and steal the momentum and we know you can get away with theft in Tallahassee. Won't matter, Dave Doeren is still the coach and FSU will pull away late. FSU 33, NC STATE 28
UTSA AT CHARLOTTE
WHOOOO? AT WHAT????
MIAMI AT UNC
This game has storylines all over the place. Miami cheated and got caught and lost scholarships, while North Carolina cheated and got caught and they get bi-weekly love visits from ACC Commissioner John Swofford. No, there isn't a double standard. We promise. Of course, the ACC gift-wrapped a win for Miami against Duke a few weeks ago, so maybe that's their way of apologizing for the Canes' terrible facilities and cheating punishment. The Patriots – er, I mean Heels – are on a roll, and I like the Patriots – I mean Heels – in this one. UNCHEAT 34, MIAMI 27
CLEMSON AT SYRACUSE
They named the dome after a company that sells air conditioners and then failed to put in …air. Yep, makes sense. Let's face it, the Cuse fits in well in the ACC because they are a basketball school (they got caught cheating and have already been punished) that doesn't care about football like it used to. Which is a shame for the place that gave us Jim Brown and Floyd Little. This one will just be ugly, and I look for Scott Shafer to throw his gum at Dabo early and often, and those four-letter words won't be nice. That's because he will be sooooo angry at how hot it is in the Dome, with temperatures expected to escalate to almost 65 degrees. CLEMSON 49, CUSE 13
ALABAMA AT MISS ST.
The Crimson Tide are running roughshod over a very average SEC, but might get a real test this week with the Bulldogs. The Bulldogs actually have a quarterback that can complete a pass, and this is a team that believes it can win. The Bulldogs will keep it close, but Fowl Pimebaum and Annie from Tuscaloosa will run onto the field and take all the momentum away from the cowbells, saving Little Nicky to fight another day. BAMMER YAMMER JACKHAMMER RAM HAMMER JAMMER OR WHATEVER 30, MISS ST. 26