| | |
| --- | --- |
| Opposing sideline: Syracuse confident they will win over No. 3 Clemson | |
---
| | |
| --- | --- |
| Wednesday, October 2, 2013 11:30 AM | |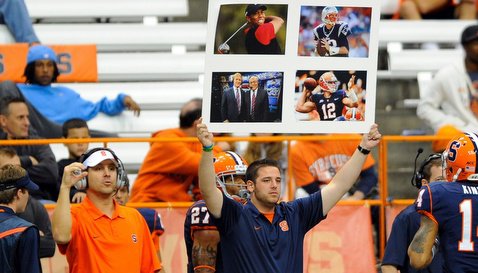 To say that the Syracuse football team isn't intimated by third-ranked Clemson would be a gross understatement.
The Orange will play their inaugural ACC game against Clemson Saturday afternoon in the Carrier Dome, and Syracuse fully expects to come away victorious.
Just ask sophomore quarterback Terel Hunt.
Hunt – a two-time starter for Syracuse – told the media Tuesday that hearing all of the praises for Clemson will make beating the Tigers that much sweeter.
"We have a great, big chip on our shoulder because everybody classes us as an underdog and automatically has us losing," Hunt said. "Things happen for a reason. We're going to go in there and Coach told us that we are going to praise them because it will make it that much better when we beat them."
Hunt has seen the Tigers play on television and said that they look like an elite team, but when he breaks them down on film he said that the Tigers have their faults.
"On TV, when you see them on ESPN, they look like a great team, but when you watch them on film, the film never lies," Hunt said. "We see their faults that they have on defense. I can't speak for their offense. On defense you see a lot of faults that they have – misreads. If you keep it quick, you will be able to beat them."
The un-air-conditioned Carrier Dome will be a first for Clemson and Hunt said that - combined with a raucous crowd - will be enough to derail the Tigers.
"It's our fans. It's sad to say that this will be an upset because we don't ever make ourselves the underdog," Hunt said. "It gives us a great advantage. I think it's the whole dome and the atmosphere and our love of the game and drive. Having that 12th man means a lot. They are underestimating us and they are vulnerable. It gives us a great advantage. They aren't ready for the dome – the heat in the dome. They will get tired. The fans and screaming on third down and the keys jingling - they aren't used to that."
First year Syracuse head coach Scott Shafer said over the summer that Syracuse has been known to "beat the hell" out of highly ranked opponents in the Carrier Dome.
"West Virginia came in here a year ago," Shafer said over the summer. "They were talking. We locked them in the dome and beat the hell out of them. Louisville this year when we played the unstoppable team and (we) didn't have a chance in hell to play against that team and our kids got after it and the crowd was rumbling in that Dome."
Offensive lineman Macky MacPherson
On Clemson stopping Syracuse's offense
"It's similar to last year. We have a very condensed game plan. Here are our plays, and if they stop us then good for them, but good luck stopping us."
On playing the No. 3 team in the country
"Like Coach Hicks and Coach Schaf have been telling us for the whole week now– it's a once in a lifetime opportunity to have the No. 3 team in the country come to your place for your first conference game in a new conference. I think it's the chance of a lifetime. We're all excited about it."
On Vic Beasley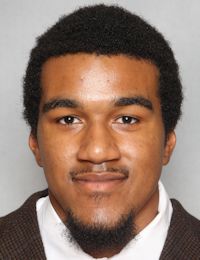 Vic Beasley
RS Jr. Defensive End
#3 6-3, 225
Adairsville, GA
View Full Profile and Clemson's defense
"I have the utmost faith in Sean Hickey [going against Vic Beasley]. I know he will do a good job. Another guy that pops out is No. 50 [ Grady Jarrett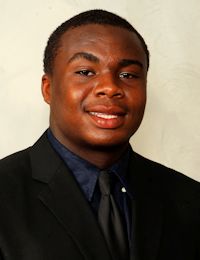 Grady Jarrett
Jr. Defensive Tackle
#50 6-1, 290
Conyers, GA
View Full Profile ]. He's a really good player. He plays with good pads. He's quick. He's strong. He's the kind of guy you don't like going against. You have to play your "A" game and practice with your "A" when you're going against a guy like him."
Syracuse head coach Scott Shafer
On preparing for Clemson
"I haven't changed, and our staff hasn't changed," Shafer said on his teleconference Tuesday. "We've gone to work and gone about our business the same way we would any other week. And we've continued to preach and practice working on those targeted areas that we need to do a good job winning small battles throughout the course of any game."
"I don't think you treat it different than any other game," Shafer said. "I haven't anywhere (I've been), and I haven't here. I think the kids will be fired up and the fans will be fired up. Really focusing in on controlling the controllables in an environment where it would be easy to get overly excited and outside the framework of who you are as a player."
On Clemson quarterback Tajh Boyd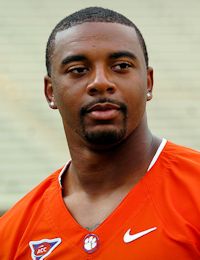 Tajh Boyd
RS Sr. Quarterback
#10 6-1, 225
Hampton, VA
View Full Profile
"I think it would be disrespectful to any of the other great quarterbacks I've coached against (to say who is the best)," Shafer said. "I've coached against a ton of them. I would be hard-pressed to pick one of them. But I will say this: He's a great one. It wouldn't surprise me if he ended up winning the Heisman Trophy.