| | |
| --- | --- |
| Official offer surprises Boulware | |
---
| | |
| --- | --- |
| Sunday, February 2, 2014 11:14 PM | |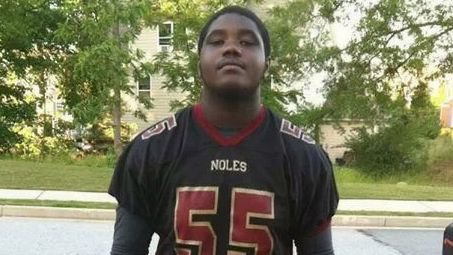 When Venzell Boulware

Venzell Boulware
Offensive Line
6-4, 270
Fairburn, GA
View Full Profile arrived on Clemson's campus Saturday, the last thing he expected was to pick up his first college offer.
Needless to say, the 6-4, 290-pound Fairburn (GA) Creekside offensive lineman was surprised when defensive backs coach Mike Reed

Mike Reed
Defensive Backs Coach
View Full Profile extended a committable offer.
Boulware told TigerNet that he had received positive feedback from Clemson coaches before the visit, but didn't expect the offer when he arrived for Clemson's Junior Day.
"I talked to Coach Reed, and he told me they want me back up there," Boulware said Sunday afternoon. "He said they really like me, and then he told me that I had an official offer. I really wasn't expecting an offer. They had told me they liked my highlight tape and wanted to meet with me, but I really didn't know I would get an offer."
With Clemson being his first offer, Venzell said the Tigers sit atop his list of favorites.
"It was unbelievable. That was my first offer, and I was really excited and happy about it," Boulware said. "They are definitely at the top right now. They made me feel at home."
This was Boulware's first visit to Clemson's campus, and as a potential communications or marketing major, he was very impressed with academic opportunities afforded to student athletes.
"It was a great visit. It was really good. The campus was really nice, and I like how they focus on academics and getting all of their players to graduate," Boulware said. "Vickery Hall was really nice. There are a lot of advantages for student athletes academics wise."
The other thing that stood out to Boulware was how much he felt at home on campus and with the coaches.
"I am excited about the future. I talked to Coach Caldwell and Coach Reed and a lot of the other coaches," he said. "Clemson is really like family. I like that about them. They made me feel at home."
With his visit to Clemson over, Boulware has a busy spring ahead, as will visit Alabama March 1. He is also hoping to hear from Auburn, Miami and Florida St.
Watch Venzell Boulware Highlights here