| | |
| --- | --- |
| North Carolina offensive lineman happy to be a Tiger | |
---
| | |
| --- | --- |
| Friday, August 15, 2014 9:57 PM | |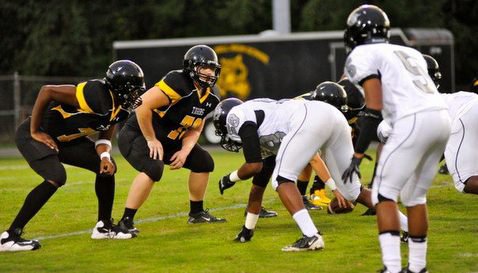 Logan Tisch is no stranger to the Clemson football program and is already part of the family because his sister Jocelyn is a rising senior at Clemson, but the 2015 Chapel Hill (NC) offensive lineman officially made himself a Clemson Tiger Tuesday afternoon when he told head coach Dabo Swinney

Dabo Swinney
Head Coach
View Full Profile that he wanted to accepted a preferred walk-on spot.
The 6-3, 290-pound guard had walk-on offers from Duke and North Carolina and a handful of scholarship offers from smaller schools, but he wanted to carry on the family tradition of being a Tiger.
"I was down at Clemson on Tuesday to see the facilities and take in practice and I was pulled out of one of the meetings to talk to Coach Swinney," Tisch told TigerNet Friday afternoon. "We talked about Clemson and I told him that I wanted to come and play for Clemson. I've always liked Clemson and it just feels like a home away from home for me. It really presented the best opportunity for me on the field as well as academically."
Tisch's older sister is the person that introduced him to Clemson – bringing him on campus and taking him to football games. However, attending Swinney's high school camps further entrenched his love for the school.
"I have been to Clemson's campus many times because my sister is going to be a senior at Clemson this year," Tisch said. "I've been to a lot of games over the last couple of years with my family and I've also camped at Clemson for the past several years, so I've gotten to know the campus and the coaches really well."
Academics and the chance to study at one of the top engineering schools in the country also played a major role in Tisch's decision.
"I want to major in biosystems engineering," he said. "I've already sat down and talked to an academic counselor about it. I know that it would be a challenge trying to major in engineering and play football, but I'm up for it."
Tisch may not be a highly recruited prospect, but if you expect him to back down when he's face to face with a great defensive lineman, think again.
"I'm a very aggressive offensive lineman," he said. "I don't back down from anyone or any challenge and I give it my all on every play."
Tisch already has the passion to be a great football player, but he said that receiving instruction from offensive line coach Robbie Caldwell

Robbie Caldwell
Assistant Coach / Offensive Line
View Full Profile can only further his progress.
"I love Coach Caldwell," he said. "He's a good guy and he's very sincere. He's upfront with you about everything. He'll tell you when you're doing something right or when you're doing something wrong."