| | |
| --- | --- |
| Morris talks shotgun snap, going under center and running the Wildcat | |
---
| | |
| --- | --- |
| Monday, October 13, 2014 2:53 PM | |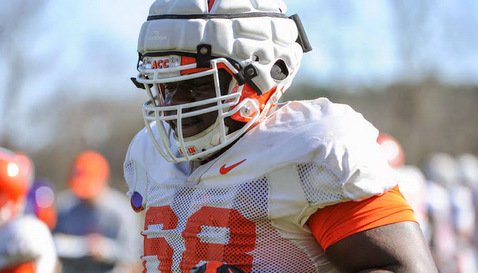 CLEMSON – Yes, Chad Morris

Chad Morris
Offensive Coordinator / QBs
View Full Profile has a call to get Clemson quarterbacks under center.
However, Clemson's offensive coordinator told TigerNet Monday that getting a quarterback under center doesn't necessarily guarantee success.
Clemson failed on a couple of short-yardage plays Saturday – and it's been an issue this season - and Morris has come under fire for not taking his quarterback out of the shotgun and getting him closer to the line scrimmage.
"We've been in the gun for forever around here, and we've been one of the best short-yardage teams in the country over the last couple of years running Tajh Boyd

Tajh Boyd
Quarterback (2009 - 2013)
#10 6-1, 225
Hampton, VA
View Full Profile right downhill," Morris said. "There have been times when we haven't made it and there have been times when we have made it. It is what it is. The other guys across the way over there were under center the other night and I don't know many short-yardage situations they were able to pick up. Now, do I have a call to get him under center? Yes, I have a call to get him under center."
However, he did admit that the Tigers have issues that need to be corrected.
"I was disappointed we didn't get the ball in the end zone last week and I was frustrated with our ability to pick up short-yardage. So yes, there are some things we have to go in and re-evaluate and get better at. Let's just say it like it is – we have to get better at it," Morris said.
He was then asked if putting Adam Choice

Adam Choice
Fr. Running Back
#26 5-10, 211
Thomasville, GA
View Full Profile in the Wildcat would be an option, and he said yes.
"Yes, as we look at it moving forward there are definitely some things we have to change and some things we definitely have to do different," he said. "Yes, we ran it with Andre (Ellington) my first and second years here. We did a little bit with Sammy (Watkins) even, but then it came into Tajh was 225 pounds and we were one of the best red zone offenses in the last two or three years.
"We have to go back and get better at a lot of things and build on that. There are some things we will be limited with, but there are some things we will be able to do with Cole as we are moving forward. But yes, there are some things that will change. Hopefully he will be able to practice because he needs the practice. "
He also won't change the gameplan too much because of the quarterbacks.
"I am not going to hamstring ourselves with that at all. Cole and even Nick Scheussler – these guys are on scholarship for a reason," Morris said. "Do we have to gameplan a little different for some other than what we do for others? Yes. But I expect us to be one of the most explosive offenses in the country."
Clemson's offensive line also came under fire, but Morris said it might have been that group's best effort.
"We played five offensive linemen, and they weren't perfect but they played a whole lot better than what people think they played," he said. "As a matter of fact, as a collective group, it might be one of the better games they have played as a collective group. I thought David Beasley

David Beasley
RS Sr. Offensive Guard
#68 6-4, 323
Columbus, GA
View Full Profile played his best game and thought Ryan Norton

Ryan Norton
RS Jr. Offensive Line
#58 6-3, 292
Simpsonville, SC
View Full Profile played his best games. We are going to build on that last offensive drive, because when we play with rhythm and we play with tempo you can see what can happen. We are limited in some areas and thin in some areas but we aren't going to make any excuses."