| | |
| --- | --- |
| Morris talks red zone, Jordan Leggett and the offensive line | |
---
| | |
| --- | --- |
| Monday, October 28, 2013 1:44 PM | |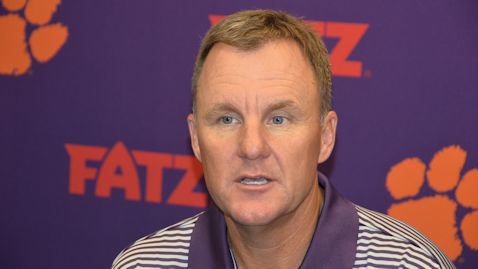 CLEMSON – Offensive coordinator Chad Morris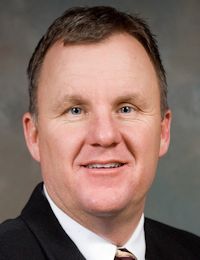 Chad Morris
Offensive Coordinator / QBs
View Full Profile covered a variety of topics during his Monday morning press conference in the WestZone, including freshman tight end Jordan Leggett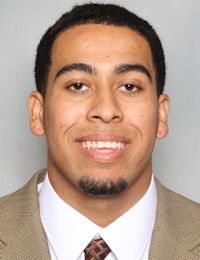 Jordan Leggett
Fr. Tight End
#16 6-6, 235
Navarre, FL
View Full Profile , the offensive line and the red zone issues.
On winning at Maryland
"Little different feel than it was this time a week ago. A win takes care of that. Good to get back on track. It was good to see the guys bounce back after a good week of practice. While we weren't perfect we did a lot of good things. It was good to run the football and take some pressure off of Tajh. And while we would like to have scored a touchdown every time we got inside the five-yard line, it didn't happen that way. But I thought we moved the football very well."
On the offensive line and Giff Timothy playing more
"Giff played the majority of the game and played well. He did some good things. David Beasley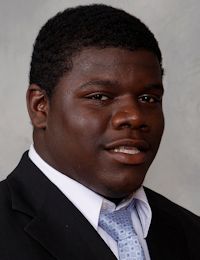 David Beasley
RS Jr. Offensive Guard
#68 6-4, 315
Columbus, GA
View Full Profile – he and Kalon (Davis) did some good things. I don't know the snap count. But when you rush for 200-something yards, you are doing something good. You hope that you are getting close. We have guys we're getting comfortable with and they are getting better. I know Shaq (Anthony) has gotten better the last couple of weeks in some of his run blocking. But we obviously want to get those guys in there and continue running the football – I think that is as key as anything right now, helping Tajh. You know, just taking all the pressure off him."
On not scoring TDs close to the goal line
"They were basically what we call 'Bear'd Up' and gap sound and house zero inside the five-yard line. They were bringing everybody. You have to have an extra gap in your back pocket, which is your quarterback. Now that was on third down. On first and second down, they did exactly what we thought. But on third down, they did a little more zero blitzes than we had seen. Any time you get into the red zone, you want to come away with points. That is something we have to emphasize and something we have to do."
Simplifying the offense
"It was just kind of trying to take a little bit of pressure off Tajh. That was the majority of it, just wanting him to feel more comfortable and help him out. Even though we had been pretty simple, just take the window dressing off of it so to speak. We all know Tajh, no one puts more pressure on himself than Tajh. He wants to be perfect in everything he does. That has been my emphasis to Tajh – you came back, so now just go out and have fun. Go have some fun and smile and just play and be Tajh Boyd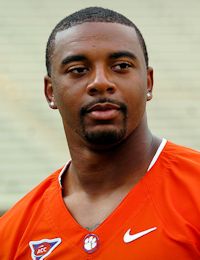 Tajh Boyd
RS Sr. Quarterback
#10 6-1, 225
Hampton, VA
View Full Profile . Just go relax and go play."
Offensive line playing better?
"After you look at last week and being able to run the football for 235 yards, you have to say they are getting better without a doubt."
Jordan Leggett
"You are going to see Jordan more. You are. Jordan is a freshman that has battled what a lot of the freshmen go through, and he will continue to mature both mentally and physically. He has to learn that you have to bring it every day, even at practice. So that is our challenge with him. He is unbelievably talented. And we had a few plays set up just for him to get him going. He came in and played well. We have to work on him being more physical, but he showed some promise and we know he can catch the football and run like the wind."
Stanton Seckinger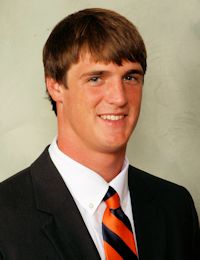 Stanton Seckinger
RS So. Tight End
#81 6-4, 210
Isle of Palms, SC
View Full Profile
"We don't beat Georgia without the catch he makes. He has kind of lost his confidence a little bit. He is a great player, and he will be fine. One thing about Stanton – he never gives up. He was right there the other night cheering those guys on. He will be just fine and make some big catches for us before the year is over. He and Jordan provide the mismatch that we are looking for with their speed and athleticism."
Is Tajh Boyd healthy
"He is like a lot of guys that are just bruised at this time of the season. He will play and he will practice this week, and he has already told me he is excited about playing in his home state. He will be fine. We are running Tajh. Tajh is a part of this thing now. "
On Virginia
"They are very active and good in pass defense. They are very active batting balls down, and that is one of things that stands out to you is how many passes they knock down. They are very big up front, rangy, 6-7, 6-8 up front and quick off the edge. One of the linebackers is as good as we have seen this year and you have to know where he is at all times. I am very impressed with the way he plays."
On the interception Tajh threw Saturday
"They were in Cover 2, and we had the back railing up the sidelines and in a situation like that you have your hot throw, which is your outlet underneath. They brought pressure, and the underneath cutter – Sammy- was there. And Tajh didn't see the outlet. Tajh felt the pressure and threw off his back foot and just didn't see Sammy. "
On November
"It's not the first eight games we'll be remembered by. This is setting up for a November to remember."