| | |
| --- | --- |
| Morris talks Georgia, C.J. Davidson and the depth chart | |
---
| | | |
| --- | --- | --- |
| Tuesday, August 20, 2013, 7:39 PM | | |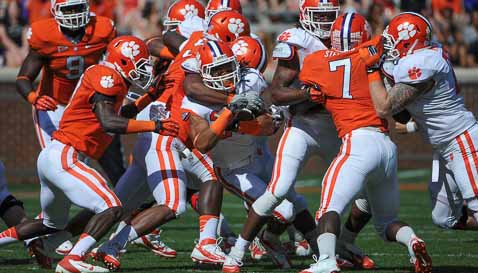 CLEMSON – Fall camp is officially over for the Clemson Tigers.
Tuesday's practice session signaled the official end of camp, and after an off day on Wednesday for the first day of classes, the Tigers will resume their regular workload on Thursday as they prepare for the opener against Georgia.
Offensive coordinator Chad Morris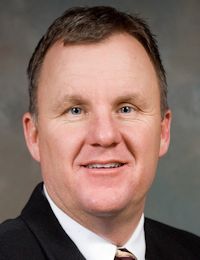 Chad Morris
Offensive Coordinator / QBs
View Full Profile met with the media immediately after the practice, and he made it known that he is ready for the games to get started. I asked both Morris and running back Roderick McDowell who the surprise player would be this fall, and they both had the same answer – C.J. Davidson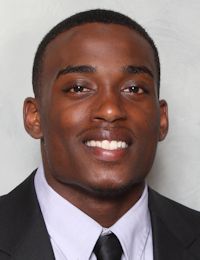 C.J. Davidson
RS So. Running Back
#32 5-11, 185
Clemson, SC
View Full Profile .
McDowell said that Davidson is a good blocker, and has outstanding speed. Morris said that Clemson fans shouldn't be surprised when they see Davidson getting carries in crucial situations, and that Davidson has moved himself up to third on the depth chart behind McDowell and Zac Brooks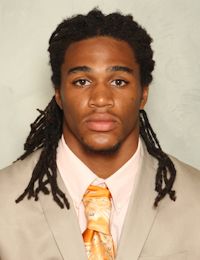 Zac Brooks
So. Running Back
#24 6-1, 185
Jonesboro, AR
View Full Profile .
"Those are the three guys right there that you'll see a lot of," Morris said. "C.J. is a guy that we trust, and Zac has had a good camp. We know what we are going to get out of Hot Roderick McDowell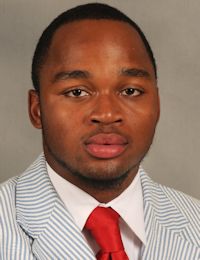 Roderick McDowell
Gr. Running Back
#25 5-9, 195
Sumter, SC
View Full Profile ."
*Morris said that he isn't afraid to use his entire playbook in the opener against the Bulldogs.
"It's all out there," he said. "We aren't holding anything back. But we have to be able operate 100 percent of what we have for the game plan. But whatever we choose to bring into this game, we will use 100 percent of it."
*Morris said that the coaches have been "completely focused" on Georgia, and have been for the past few days. He even mentioned – and we aren't sure if he was kidding or not – that he had watched Georgia film going all the way back to the early 1980's.
"We have watched a lot of Georgia," he said. "We are going to continue to do that. But we have to worry about the Clemson Tigers. We are going to have them ready no matter who we play."
*Morris named the starting five offensive linemen, as of today.
"Looking at our offensive line right now, we've got Brandon Thomas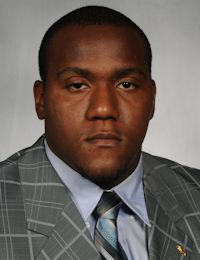 Brandon Thomas
Gr. Offensive Line
#63 6-3, 305
Spartanburg, SC
View Full Profile , David Beasley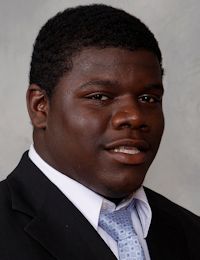 David Beasley
RS Jr. Offensive Guard
#68 6-4, 315
Columbus, GA
View Full Profile , Ryan Norton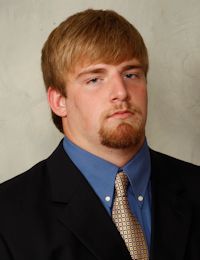 Ryan Norton
RS So. Offensive Line
#58 6-3, 270
Simpsonville, SC
View Full Profile , Tyler Shatley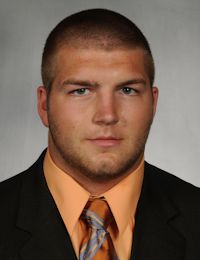 Tyler Shatley
Gr. Offensive Guard
#62 6-3, 295
Icard, NC
View Full Profile and Giff Timothy," Morris said. "That's kind of the five that have come out of camp and had the most consistency through camp. Just because those are the five today, that doesn't mean that will be the five that we put on the field on August 31st. As of today that is the five that put out on the field and have the confidence in."
* Darrell Smith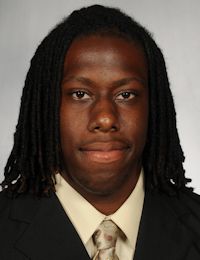 Darrell Smith
Gr. Fullback
#40 6-1, 250
Gadsden, AL
View Full Profile and Stanton Seckinger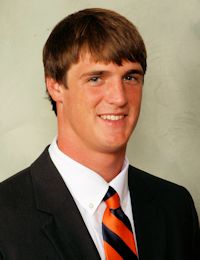 Stanton Seckinger
RS So. Tight End
#81 6-4, 210
Isle of Palms, SC
View Full Profile will lead the way at tight end, and Morris said that Seckinger really came on the last five or six days of camp.
"I think he's going to give us a lot of versatility," Morris said of Seckinger. "He's got great speed, he's gained weight, has gotten a lot more physical."
*He said that with the two teams evenly matched talent-wise, the winner of the opener will likely be the team that executes the game plan the best.
"They are going to give us a lot of 3-4 and a lot of four down and mix up their fronts," he said. "Our guys are prepared for whatever you can throw at them right now. A lot of those guys played in some role or some capacity. There are a few that haven't played. They are going to play hard, and they have a tradition that they uphold there. They are going to watch film and come in ready to play. It is going to come down to execution, and that is what our guys have to know exactly what they are doing. We have to know exactly what we are bringing into the game. It's going to be our 11 against their 11. Let's get out there and get to work."
*Morris said that quarterback Tajh Boyd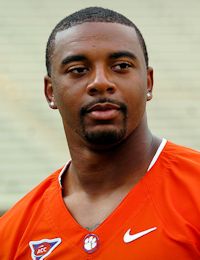 Tajh Boyd
RS Sr. Quarterback
#10 6-1, 225
Hampton, VA
View Full Profile is much improved since the opening day of camp.
"His footwork is not even close to where it was at the start of camp," Morris said. "At the start of camp it was very sluggish. It wasn't where I wanted it to be. He has taken a lot pride. His footwork has improved and his accuracy has gotten better."
*Morris also said that there is no comparison between the Sammy Watkins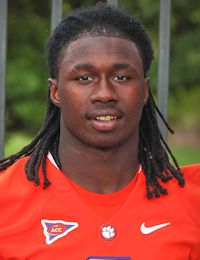 Sammy Watkins
Jr. Wide Receiver
#2 6-1, 205
Fort Myers, FL
View Full Profile today and Watkins in 2012.
"There is no comparison in Sammy from last year to this year," Morris said. "He's a lot more explosive and lean. He is very determined and very focused."

Tags: Clemson Football
,
Brandon Thomas
,
C.J. Davidson
,
Chad Morris
,
Darrell Smith
,
David Beasley
,
Roderick McDowell
,
Ryan Norton
,
Sammy Watkins
,
Stanton Seckinger
,
Tajh Boyd
,
Tyler Shatley
,
Zac Brooks