| | |
| --- | --- |
| Meeting with Reed changes Johnson's outlook | |
---
| | |
| --- | --- |
| Thursday, August 13, 2015 1:51 PM | |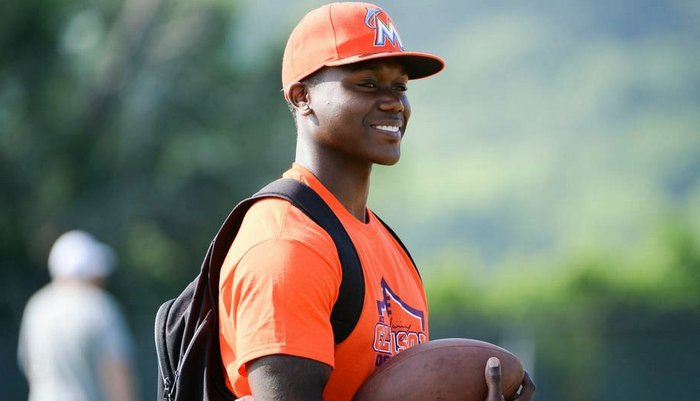 CLEMSON - Clemson's No Fly Zone secondary is talented and deep, but in order for them to be successful in 2015 defensive backs coach Mike Reed

Mike Reed
Assist. Coach / Defensive Backs
View Full Profile needs players like Jadar Johnson

Jadar Johnson
Jr. Defensive Back
#18 6-0, 200
Orangeburg, SC
View Full Profile to step up their game.
Johnson has logged 340 snaps in 24 games as a backup safety, but the junior from Orangeburg (SC) knows that he has the physical capabilities to be a lockdown safety. However, he needed to learn the little nuances of the position.
The stage was set for Johnson to grow as a player and a student after a recent meeting with Reed.
"Coach Reed sat me down and told me that it was time for me to stop playing like a young guy," Johnson told the media earlier this week. "I'm one of the veterans on the team now. He told me he wanted me to be more of a leader on and off the field. I took that kind of personal. I tried to become a better student in the classroom. I also brought that to the stadium to become more mature as a player."
Becoming a better player meant spending his free time in the playbook, something Johnson said he does on a nightly basis.
"I've become more of a student of the game. I always felt like I had the athletic ability, but I just needed to study more. Last year I got smarter, but I still wasn't where I needed to be to become that dominant factor," Johnson said. "Now I feel like I'm there. I've been studying a lot more, and I take it more serious. I study every night. I just get in the book every night and study. If I have a question, I go to Coach (Brent) Venables or Coach Reed and ask them. I feel like my first two years I was kind of shy about asking questions. I didn't really want them to know if I didn't know something, but now I know I'm a student of the game and they are my teachers, so I go to them as much as I can and learn as much as I can."
Johnson not only knows the ins and outs of the strong safety position, but he's also learned the responsibilities of the other ten players on the field.
"I have a book of the entire defense," he said. "To be a great defensive player, you have to know what everybody on the field is doing. You can't just learn your position. I try to learn what everyone is doing."
Jayron Kearse

Jayron Kearse
Jr. Safety
#1 6-4, 210
Fort Myers, FL
View Full Profile , T.J. Green

T.J. Green
Jr. Safety
#15 6-3, 205
Sylacauga, AL
View Full Profile , Mackensie Alexander

Mackensie Alexander
RS So. Cornerback
#2 5-10, 190
Immokalee, FL
View Full Profile , Cordrea Tankersley

Cordrea Tankersley
Jr. Defensive Back
#25 6-1, 195
Beech Island, SC
View Full Profile and Johnson were all part of 2014's second-ranked pass defense. However, with all of the focus placed on the dominant front seven, Johnson said he and his fellow defensive backs feel like they didn't get the respect they deserved.
"We took that personal because we feel like we didn't get the recognition that we deserve, but it made us work harder," he said. "It motivated us to get in the film room, study more, get in the weight room and train harder to come out and show the world."
That won't happen in 2015 as Johnson said they have the playmakers to live up to the expectations and be a dominant backfield.
"I definitely feel like we have a lot of depth in the secondary, and I feel like we're one of the strongest points on the defense," he said. "Not being arrogant in any kind of way, but I feel like we've grown as a unit, and with the chemistry we have right now we're really strong."