---
| | |
| --- | --- |
| Tuesday, October 22, 2013 12:30 PM | |
CLEMSON – The Clemson Tigers have been majoring in Calculus for the first seven weeks of the season, but it's back to basic arithmetic this week.
Or in football terms - ball security, footwork, throwing, catching, blocking, and tackling.
Clemson head coach Dabo Swinney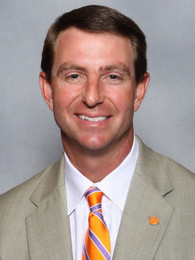 Dabo Swinney
Head Coach
View Full Profile told the media during his weekly press conference that if his team wanted to get back on track, they needed to get back to doing the basic things correctly.
"Let's major in the minors this week – stance, starts, footwork, ball-handling. Let's treat them like they don't know anything. Let's major in the minors. Sometimes that's something you have to do," Swinney said in the WestZone. "We have a lot of guys who know a lot of football offensively. And sometimes you overlook the little things. We have to score in the red zone. We have to be the kind of third down team that I know we are. Let's be fundamentally sound. We have to get 11 guys (on the same page). I wish it was just one guy. But none of that matters if you don't take care of the football. We've had a bad little run here the last few ball games. But the last one, we can't give anybody the ball four times and expect to win. Certainly, not a team like Florida State."
He said the Tigers have to play with more intelligence.
"We aren't playing intelligent right now, offensively," Swinney said. "That should be a competitive advantage for us. We have to go back and retool those guys. We've been doing a lot of calculus, lets go back and do some (basic) arithmetic. This is a hurt football team. But we are going to be okay because they care. We are going to be ok."
Swinney said that nothing good came out of Saturdays loss to Florida State, and the players, and coaches alike have to take responsibility and learn from the mistakes.
"It was bad. It was just all bad and because of that, the coaching was bad," Swinney said. "It all comes back to us and to me as coaches. That's what I told our team. You suck it up, you take accountability for it and you go back to work. You learn. You put the tape on."
He said refocusing after Saturday's loss shouldn't be a problem.
"That's the maturity of your team. We've got some experience in our junior and senior group," Swinney said. "You want everybody to be disappointed. You don't want people to be happy. But at the end of the day it's just one loss. You have to focus on what can be. And there's a long list of things of what we can be. At the end of the day we are a top-10 football team. We've been consistent. And the reason is they get it. They've handled success good and when we've had setbacks we've handled that good. We've won top-10 matchup kind of games. We've lost some. I'm proud of our guys. That was our fourth top-10 game in our last nine games. I don't have any reason to think we won't bounce back."
The page now turns to a Maryland team that has been riddled with injuries including losing its top running back, two leading receivers, and two starting corners.
"Big challenge this week getting back at it with a road trip up to Maryland," Swinney said. "The big thing about Maryland is they are 5-2, and they are having a good season. They've got this thing going in the right direction. They are coming off a tough loss in their last game and we didn't play well either. They are undefeated at home and we know how tough of a place that is to win. Couple of years ago we needed a great comeback to win. Just like I tell our guys every week, when we come to town we are going to get a great crowd and a great effort."
Offensively, Swinney doesn't know if the Terps will start C.J. Brown or Caleb Rowe at quarterback - Brown suffered a concussion three weeks ago against Florida State and seemed to still be feeling some of those effects last week.
"It's a little bit of a challenge focusing on those guys because of injuries," Swinney said. "We don't know who is playing where and who is doing what because they've lost key guys with their team. Schematically, we see who they are, but they have new guys. We don't know who they are starting at running back and at quarterback. There are guys maybe coming back on defense, maybe not."
Defensively, Maryland is one of the better rushing defenses in the conference
"Defensively, it's a good scheme. They are giving up less than 120 yards rushing - less than 4 yards per carry."
Other notes
Update on Carlos Watkins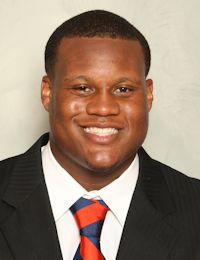 Carlos Watkins
So. Defensive Tackle
#94 6-3, 300
Mooresboro, NC
View Full Profile and Kevin Dodd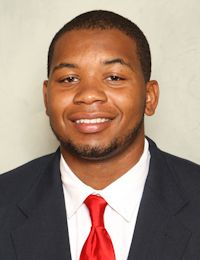 Kevin Dodd
So. Defensive Tackle
#98 6-4, 280
Taylors, SC
View Full Profile
"Dodd played in the first four games and he's been out with a toe issue. We've talked about trying to redshirt him. He's probably going to be out again this week. It's difficult to be able to plant and run. He's a really talented player who's missed most of this year. Hurts a little bit depth-wise now but it could payoff later. Carlos is much better now but he's still got a pretty good size bruise on his left side. He's only played in three games and here we are going into game eight. If he's out for just another game then we plan on playing him, but if he's going to miss two or three more games, why just bring him back for the bowl game?"
Comment on the Tajh Boyd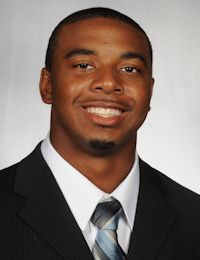 Tajh Boyd
RS Sr. Quarterback
#10 6-1, 225
Hampton, VA
View Full Profile gambling rumors
"I heard about that. That just added to my beautiful Sunday. I have no knowledge of that nor do I think there is any credibility to that. I spoke to Tajh about it and he just shook his head. I have no reason not to believe Tajh Boyd. I'm sure that was not a credible web site. That's the world we live in unfortunately. Anybody can say whatever they want. I don't have any knowledge or evidence that there's any factual evidence regarding that article. Tajh said, "No way coach," and he shook his head. I have no reason to think he would lie to me. He never has."
On if Florida State is a better team than he thought
"I thought they were a great football team. I think if we played them 10 times we'd probably win five and they would win five. They played a heck of a game. We didn't give ourselves a chance. Didn't give our fans a chance. You can't even really assess it. They have some areas in which they are ahead of us but we are going to catch up. They aren't that much better than us and we certainly aren't that bad. As I said before the game they maybe the best team in the country. And they may be. We are similar programs. But it wasn't our night. And you have to give them all the credit."
Cornerback rotation for the Maryland game
"Cordrea [Tankersley] will get some looks at corner. I'm excited about that. With [Garry] Peters out for another game and I expect him back by the time we play Georgia Tech. He thinks he's playing next week, but I doubt it. With him out and [Bashaud] Breeland out for a half, we will have Cordrea in there. He's long, can run. Another young guy who will get an opportunity. Martin [Jenkins] will slide in."
The impact of losing wide receiver Charone Peake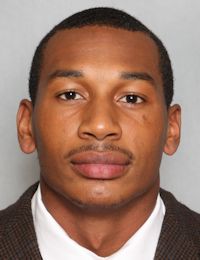 Charone Peake
Jr. Wide Receiver
#19 6-3, 200
Moore, SC
View Full Profile
"It hurt us losing Charone. He wasn't very good as a freshman. I see T.J. Green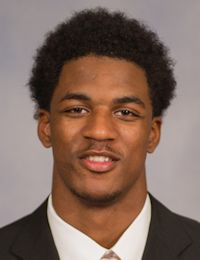 T.J. Green
Fr. Athlete
#82 6-2, 189
Sylacauga, AL
View Full Profile like Charone as a freshman. He made big strides last year and he was poised to have a big year. It definitely hurt. He's the fastest guy we have on the team. It's been a little bit of an issue. Really pleased with Mike Williams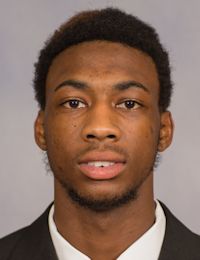 Mike Williams
Fr. Wide Receiver
#7 6-5, 205
Vance, SC
View Full Profile . He had his worst game the other night. He just froze up in a couple of situations the other night. Maybe if you have Charone Peake it would be a little bit of a different situation. If you had one more guy you could throw in the mix it would help you. But everybody has injuries. Maryland lost their two corners. Their top two wideouts. No. 51 on defense. But that's no excuse, we have everything we need to be the top offense in the country."
On offensive position battles
"I think that's a little over the top. That's a coordinator that takes a lot pride in his performance. Brandon Thomas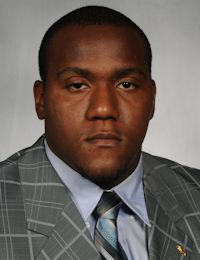 Brandon Thomas
Gr. Offensive Line
#63 6-3, 305
Spartanburg, SC
View Full Profile has played really good football. Ryan Norton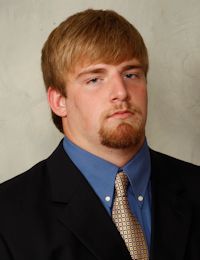 Ryan Norton
RS So. Offensive Line
#58 6-3, 270
Simpsonville, SC
View Full Profile has played really well for us. Stanton Seckinger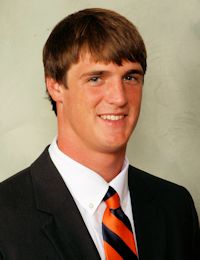 Stanton Seckinger
RS So. Tight End
#81 6-4, 210
Isle of Palms, SC
View Full Profile has had a good year for us. You know what, he had a bad night the other night. We all have bad nights. Sammy Watkins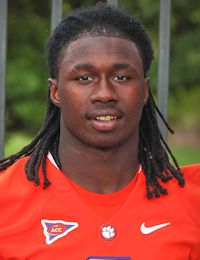 Sammy Watkins
Jr. Wide Receiver
#2 6-1, 205
Fort Myers, FL
View Full Profile played good the other night. We have a lot of guys doing good things, it's not all bad. You guys know how Chad [Morris] is- he takes a lot of pride. And we haven't had the consistency. We've had injuries. Our quarterback has been a little inconsistent at times. We are still one of the best offenses in the country. We are 17-3 in our last 20 ball games. So we've won a bunch of games and we'll get it fixed. For me it's about getting back to the basics, the fundamentals. Heck against B.C. we put the ball on the ground three times with the exchange."
On red zone concerns
I think we aren't doing a good job in the red zone period. It's a combination of things. I don't care who scores. I just want to score. That's what we've been really really good. Last year we led the nation in red zone scoring."