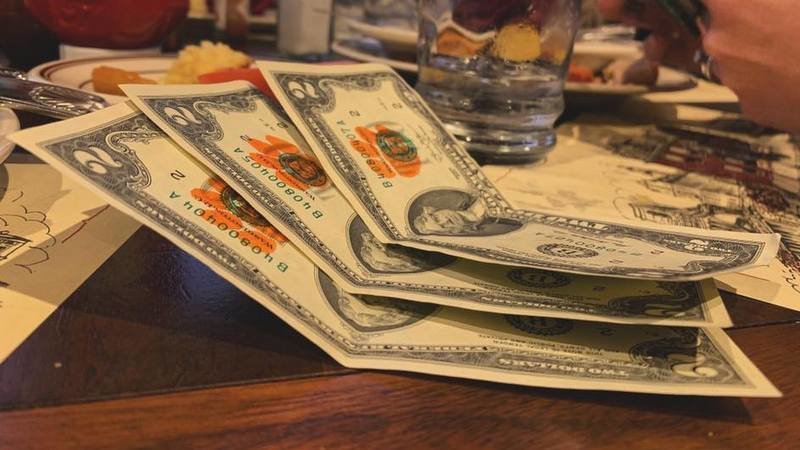 | | |
| --- | --- |
| Last Call: Tigers paint Boston orange in advance of showdown | |
---
BOSTON, MA – Clemson fan Murphy Monk walked up Hanover St. in Boston Friday afternoon and looked at the weather app on her phone.
"A gale warning? What is a gale warning? Whatever it is, we have one," she said as we walked down the street.
A gale warning. Not something you'll see in Clemson, even with the threat of hurricanes the past few seasons. The Boston area was pounded with rain Friday night, but an orange storm descended on the city earlier this week and threatens to hang around until Sunday.
Wherever we walked Friday, there were orange shirts and tiger paws in abundance, and whenever groups of Tiger fans would pass each other there were smiles and an exchange of, "Go Tigers!"
In line at Greenville-Spartanburg early Friday, a Clemson fan proudly wearing his gear and the assorted ribbons and medals earned with the 101st Airborne in Vietnam told us it was the anniversary of the day he shipped out – there was snow in Alaska (the first stop) and snow in Japan (the second stop) and 105 degrees when he landed in country in Vietnam.
"Then the NVA gave us an even warmer greeting," he said before disappearing into the security line.
Once aboard the aircraft in Atlanta, the flight attendant got on the intercom and said, "All you Clemson people don't act a fool. Momma ain't having it." The pilot was next, saying the co-pilot was a graduate of Boston College. That drew a loud round of boos before he got back on said the co-pilot was actually a graduate of the Air Force Academy, and then he wished Clemson good luck.
That drew a loud rendition of Cadence Count.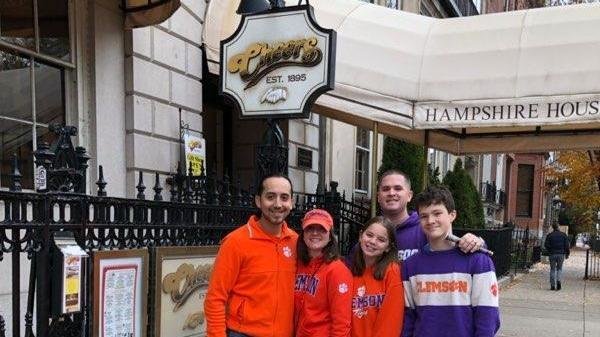 A Boston writer wrote a story earlier this week asking the city – definitely a pro sports town – to become a college town for a day as No. 17 Boston College hosts No. 2 Clemson this weekend. I know the Patriots and the Red Sox and the Celtics and the Bruins are the main topic of conversation here, but whenever Clemson comes to Boston it does become a college town, at least for a few days.
Shortly after taking notice of the gale warning, as we walked through the market in the North End, a man in a Celtics jacket and Red Sox cap saw the orange in our group and decided he needed to partake in a little smack talk.
"Get the f**& outta heah!! Boston College all the way baby! Take the orange outta heah," he said.
One of the vendors in the market wasn't so kind, and my thought was hey maybe they get this collegiate smack talk thing after all.
As for the game – I wrote in the prediction that weather might play a factor and members of the ESPN crew seem to think the Tigers will have issues. However – the Clemson contract with Nike allows the Tigers to have the best in cold weather gear, which is the Nike Cold Gear line.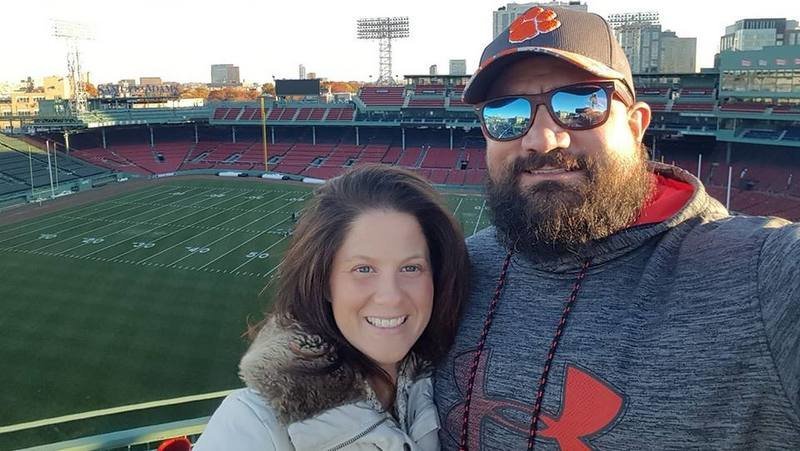 I've been told that the players who wear the gear will be sweating and that really the only concern is the wind. Gale warning indeed.
As for GameDay, here are some things to look out for:
*For its first visit since 2009, GameDay will originate from Stokes Lawn on BC's campus on Saturday, Nov. 10 (9 a.m. – noon ET), live on ESPN and simulcast on ESPNU.
*Lee Corso to Make Headgear Selection No. 321 - Coach Corso will make headgear selection No. 322 this weekend in Chestnut Hill. The lovable personality now has a career record of 208-113, including 5-5 record this season.
Corso Facts: Corso has never picked Boston College – if he does, it will be the 58th different mascot head he will have put on. Corso has picked Clemson seven times; is 5-2 with those headgear picks, including four straight wins. He has picked against Clemson ten times; is 4-6 with those ten picks, losing five straight headgear picks in which he has gone against the Tigers.
Show Highlights
*The Last to Let You Down – Marine Corp Veteran and Bloomsburg University defensive end Alexander Findura was once a body bearer and member of an elite unit that carries Marines to their final resting place. Reporter: Gene Wojciechowski
* Riding Irish – 3 decades after winning a title together, members of Notre Dame's 1988 National Championship team, Chris Zorich, Tony Rice, Pat Terrell, and Tim Ryan saddle up on Harley's and attend games to support their Alma Mater. Reporter: Tom Rinaldi
* Clemson's "Fridge" Package – With the goal line in sight, defensive linemen Christian Wilkins and Dexter Lawrence make up the Tigers' larger-than-life running back tandem. Reporter: Jen Lada
*GameDay 25th Anniversary – Has it really been a quarter of a century now of College GameDay coming to your city?! A look at some memorable moments. Reporter: Tom Rinaldi

Upgrade Your Account
Unlock premium boards and exclusive features (e.g. ad-free) by upgrading your account today.
Upgrade Now