| | |
| --- | --- |
| Just win, baby. Tigers focused on one-game season | |
---
| | |
| --- | --- |
| Thursday, October 22, 2015 1:59 PM | |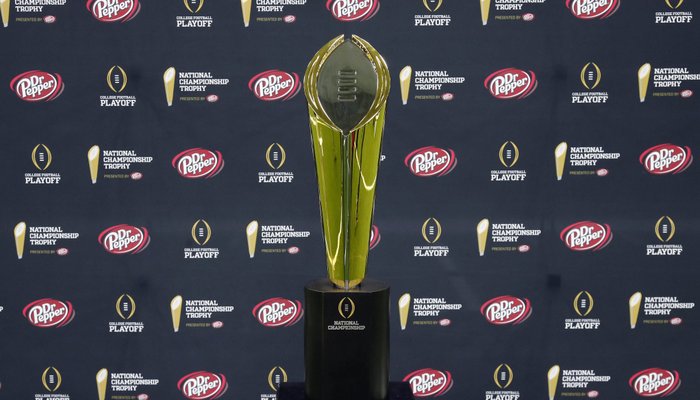 CLEMSON – Just win, baby. Just win.
The late Al Davis came up with that motto for his Oakland Raiders teams and its meaning has carried over into the world of Clemson football, where rankings and national perception don't matter to a team that is looking to make a College Football Playoff push.
Head coach Dabo Swinney has preached to his players the importance of the old "one game at a time" adage, but in Clemson form it resonates as a one game season. Each game is the most important on the schedule. That week's opponent is the season's most important. The end of the season doesn't matter if you don't win in the beginning or the middle.
Just win, baby, something the Tigers have done to the tune of a 6-0 record this season. Last week, Clemson knocked off Boston College 34-17, and co-offensive coordinator Jeff Scott took his players aside prior to kickoff that the goal wasn't to impress ESPN or the voters in the polls.
The goal was to win.
"Tony (Elliott) and I always do a good job of splitting our opportunities of who talks to the offense and when, so I get that five minutes before Coach Swinney calls the whole team together, and the first thing I told them Saturday is that our number one goal tonight is to get our sixth win," Scott said earlier this week. "That's our number one goal. It's probably not going to look pretty because of what they do on defense. We're going to have some adversity that we're going to have to overcome, but that's our number one goal. Forget all of the rest of it. All of the stuff that we talk about after the game - three consecutive games with 200 yards rushing and this and that, those are fun things to look at after the game, but our goal is to win the game.
"We really challenged our offensive guys because we've been really fortunate at Clemson to have some talented players come through here and all of the records that we've had individuals set from a passing standpoint, receiving, all of those type of things. We challenged those guys and said, 'We've broken all of the records. We've done all of that, but what we haven't done is win all of the games to get to the big one and win an ACC championship, so let's just worry about winning the game whatever it takes.'
Despite Clemson's undefeated record, the talk in the local and national media has been about style – how many yards, how many points, how many points did the defense give up – but Scott said at the end of the day all the Tigers need to do is take care of business.
"I give Coach Swinney the credit because he's done a good job from a team standpoint that it's a one-game season," Scott said. "Let's go win. We don't have time to worry about anything else. Let's go win. What we know about our schedule and the league we play in and the teams we play is that if we take care of business on our schedule, I don't think it matters if we got 44 points or 34 points as long as we're winning and doing what we need to do. That's our goal we'll stay committed to it."
The polls didn't matter before the season began and they certainly don't matter seven weeks into the season, but when week 13 rolls around if Clemson has taken care of the teams on its schedule Scott said the Tigers will be in College Football Playoff discussion.
"To be honest, it's not anything we talk about in our room. Coach Swinney tells the guys at the beginning of the year that the polls don't matter," he said. "Now that we're ranked higher, the polls don't matter. As you play the entire season, some of those teams that are in front of us have to play each other, so there will be opportunities. From a big picture standpoint, I don't see a situation where if we take care of our business in our league and the teams that we're going to have to play and beat to be able to get there, there's not a big concern on our part that we would get left out or something that we need to go and have these splashy wins or score however many points. We're trying to win. We're trying to score. We're trying to win every game whatever it takes, and I think we'll be fine at the end of the day."
And, the ultimate goal of being in a position to compete for a national championship will still be on the table. Lose, and all of that goes away.
"That's our goal is to be undefeated. If you lose a game then you do put yourself out there, but if we continue to take each game one at a time and continue to win then I feel like we control the cards for our destiny, and that's really what we're focused on," Scott said.