| | |
| --- | --- |
| Just another game for Tony Steward | |
---
| | |
| --- | --- |
| Saturday, October 19, 2013 12:24 AM | |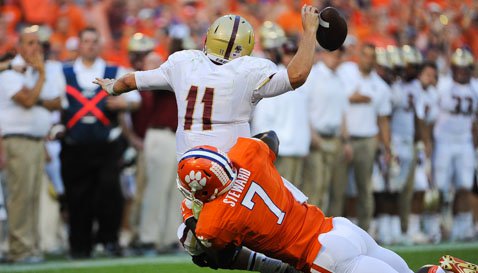 Despite being heavily recruited by Florida State out of high school, Clemson junior linebacker Tony Steward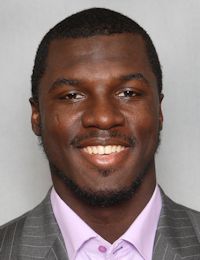 Tony Steward
Jr. Linebacker
#7 6-0, 235
Hastings, FL
View Full Profile , #7, isn't dwelling on the past. Earlier this week, Steward echoed what so many other Tiger players and coaches have said in the weeks leading up to this game: it's just another game.
"What we like to say is the next game is always the biggest game. Right now, at this point in the year, this is definitely the biggest game of the year for us, but also we can't look at it as the championship game," he said. "It's just the next game. The next game for us to take another step closer to the championship."
However, that doesn't keep him from having the determination to take home the bragging rights. Steward, a native of Hastings, Fl. and a USA Today First-Team All-American prior to college, has openly discussed his love for Florida State – his favorite college team growing up – as has his family. But now he says he has convinced many Seminoles to become Tiger fans.
Steward said, "It's actually a really exciting week, you know everyone still supports me completely. I've pretty much converted almost everyone over to Clemson fans, so it'll definitely be a fun game."
He continued, "I will always love to win a big game like this, definitely since I have a lot of friends that go there and everything. It'll definitely be nice to go home and not have to hear them."
Steward was expected to contribute during his freshman season in 2011, but suffered a season ending injury in practice that October. Prior to the injury, Steward was able to take a few snaps against Florida State in the game that September. He says that was the only year his decision about where to play college ball was on his mind.
"I'm just looking forward to getting on the field and helping the team," he said. "I think it [the emotion connected to playing against Florida State] was the biggest thing my freshman year, but I think pretty much after that it just goes away. You start looking at every single game as the next game on the schedule, the next obstacle you have to get past."
In 2012, Steward was primarily a special teams player, and this season he's shadowing starter Spencer Shuey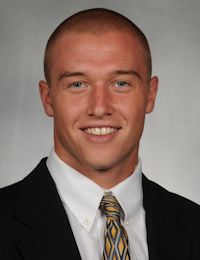 Spencer Shuey
Gr. Linebacker
#33 6-3, 230
Charlotte, NC
View Full Profile . Steward said the lineup makes both linebackers play better and try to make an impact on the field.
"Playing behind Shuey makes me play harder, makes Shuey play harder and get better. So, I just try to take advantage of every chance I get out on the field to contribute and help out the team," he said.
And Steward certainly made an impact and helped the team this past Saturday against Boston College. As he rushed in to sack BC quarterback Chase Rettig, Steward forced a fourth quarter fumble which lead to a scoop and score by Vic Beasley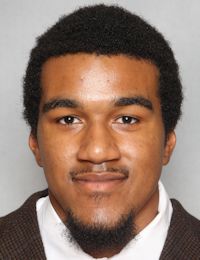 Vic Beasley
RS Jr. Defensive End
#3 6-3, 225
Adairsville, GA
View Full Profile .
Now #7 is looking forward to the electric atmosphere in Death Valley on Saturday. He believes the season opener against Georgia will help calm the team's nerves and that the crowd noise will also contribute.
"Obviously Clemson is going to be another madhouse this weekend. The crowd definitely helps I think. The atmosphere of it, how loud it gets, it kind of helps us a little bit, kind of throws off opposing teams. We'll definitely feed from the crowd," he said.
"I think going through something like that [the Georgia game] once already this year will keep us more calm and keep more of a level head in this game. So, I think just the experience of it is definitely a big thing for us."