| | |
| --- | --- |
| Four star offensive lineman has Tigers high on his list | |
---
| | |
| --- | --- |
| Tuesday, February 18, 2014 10:52 AM | |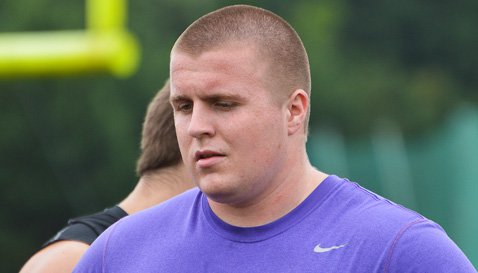 With plenty of time left in the recruiting process, one of Clemson's top offensive lineman prospects is taking his time.
Four-star offensive tackle Mason Veal

Mason Veal
Offensive Tackle
6-6, 290
Charlotte, NC
ESPN:


View Full Profile out of Charlotte (NC) Ardrey Kell has been focusing on his off-season workouts, and letting his recruitment take care of itself; however, with the spring fast approaching he realizes that he must make a decision soon in order to put himself in the best position to enroll in January.
Veal told TigerNet that he plans to make a decision before his season begins in order to concentrate on finishing his last semester of high school.
"I haven't really made a list of my top schools. I think we will move closer to that at the end of March," Veal told TigerNet recently. "I would like to make a decision before August because I am scheduled to graduate in December and I will enroll in January. It would just be easier on me knowing I have a place picked, and I can concentrate on my senior season. It's important to me – these are guys I have been playing with my whole career and I just want to get it over with and know where I am going."
The 6-5, 295-pound prospect hasn't taken many visits in so far, but he did say that two of Clemson's biggest recruiting rivals are showing him the most attention.
"Recruiting-wise, I haven't really done a ton. Coaches haven't been really been stopping by," Veal said. "I've just been getting into the flow of my workouts and getting ready for next season. But UNC and South Carolina have been recruiting me the hardest since the season ended. I went to the N.C. State junior day two weekends ago. It was a lot of fun. Tom Lemming was there. It was good to get up there and get around their coaches and talk to the offensive line coach again."
However, Veal and his recruiter of record is tight ends coach Danny Pearman

Danny Pearman
Assistant Head Coach / Tight Ends
View Full Profile have talked about the timing of a future visit to Clemson.
"Coach Pearman came by once and he has talked to me," Veal said. "He talked to me about coming down and getting around them again. I am not sure when I will get down – I know they will have another junior day in March, and I might make it down for that. But it's looking more and more like I will come down for spring practice."
The lack of communication between Clemson and Veal shouldn't be worrisome, because despite being a South Carolina legacy, Veal said that Clemson was very high on his list.
"Clemson is definitely one of top schools. I will be in contact with Coach Pearman again, and be down there looking at spring practice and things like that," Veal said.