| | |
| --- | --- |
| Five years in, Swinney has program pointed in the right direction | |
---
| | |
| --- | --- |
| Wednesday, October 16, 2013 11:22 AM | |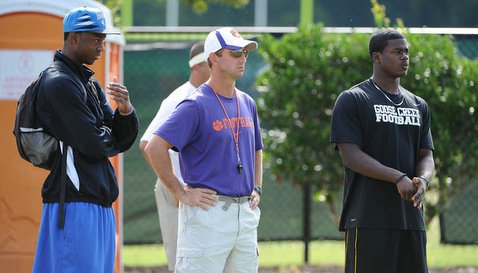 CLEMSON – The traditional gift for a five-year anniversary is wood, but Clemson head coach Dabo Swinney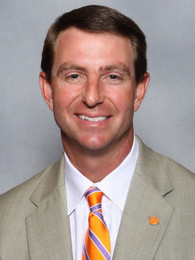 Dabo Swinney
Head Coach
View Full Profile and Clemson fans wouldn't mind the crystal from a championship trophy to add to the trophy case.
Five years ago Sunday, Swinney was named the interim head coach at Clemson after the departure of Tommy Bowden, a move that he later turned into the full-time job. As you look at programs around the country, only 24 of the 125 FBS programs hired their current head coaches before 2008, and if you include Swinney, six made changes for the 2008 season.
A whopping 30 programs made changes after last season, a staggering 24% of the nation's programs.
There were six coaches hired for the 2008 season who are still at the same school – yes I know Swinney's first full-time season was 2009 but he started coaching the Tigers in 2008, so I am using that as the baseline . Those six were Georgia Tech head coach Paul Johnson, who is 44-29 for the Jackets; June Jones at SMU is 32-38; David Cutcliffe is 25-42 at Duke; Bo Pelini is 53-21 at Nebraska; Art Briles, who is 38-30 at Baylor; and Swinney, who is 46-21 at Clemson.
However, Johnson, Jones and Pelini have all been mentioned as being on the hot seats at their respective schools, while Cutcliffe seems safe at Duke. Briles has turned Baylor into a national contender, and will have his share of job offers at the end of this season.
That leaves Swinney, who has the Clemson program headed in the right direction. Swinney and his coaching staff have the Tigers playing well, ranked high in the national polls and they are recruiting well. As ESPN analyst David Pollack told me before the season opener against Georgia, the arrow is definitely pointing up for the Clemson program.
Sunday was the five-year anniversary for Swinney, and he took a moment during his Sunday teleconference to reflect on that time.
"Five years ago today I was on the practice field and I had just been named the interim coach," he said. "It's just awesome to be where we are. Five years later, it's neat to be where we are and to have an opportunity to go be relevant again. I look forward to getting back out there and getting the Valley going Saturday night."
Swinney said Tuesday that he thinks the Tigers have had good teams in the past, but now he feels like the entire program is solid, from top to bottom.
"We were a good team in '09, but we weren't a good program. We're a good program now. We're not just a good team. We're a good program," he said. "This program is set up to have a lot of success, for many years. A couple years ago we won the league, and that was a great accomplishment, but my message was we've got to have consistent success. We've got to go and put three, four, five really good seasons together. That's why last year was so big. We became a consistent performer.
"And then carry it over to this year, trying to cut that margin down a little bit more, take another step. But the biggest thing is we're set up to sustain success here because of the culture that we have, because of the things that we have in place that I believe with all my heart that you've got to have to be successful. It's bigger than any player. When Tajh Boyd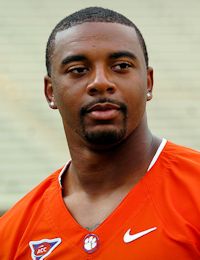 Tajh Boyd
RS Sr. Quarterback
#10 6-1, 225
Hampton, VA
View Full Profile leaves we're going to have another great player. When we have a coach leave we're going to have another great coach. It's about the program."
Swinney hasn't balked at making changes, hiring Chad Morris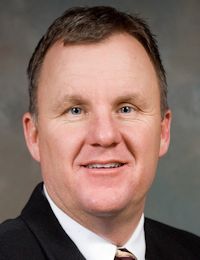 Chad Morris
Offensive Coordinator / QBs
View Full Profile after the offense struggled in 2010, and hiring Brent Venables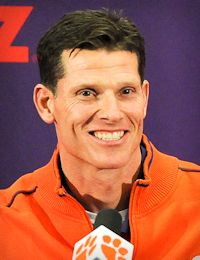 Brent Venables
Defensive Coordinator / Linebackers
View Full Profile after the Orange Bowl debacle. In both instances, he fired coordinators he hand picked when he was named the head coach, and he hasn't hesitated to make other staff changes where needed.
He has also hired assistants who are good on the recruiting trail, and the Tigers are recruiting at a high level.
"I really like where we are from a program standpoint, and I think we're set up to have success consistently, and that you've got to continue to recruit well because when you don't recruit well, you have a problem," he said. "Nuk Hopkins left; Mike Williams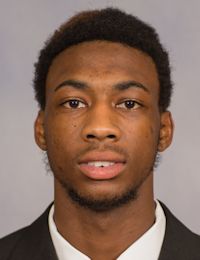 Mike Williams
Fr. Wide Receiver
#7 6-5, 205
Vance, SC
View Full Profile is going to be pretty good. He's better as a freshman than Nuk was as a freshman. It's not even really close. Now, will he develop the same? We'll see."
Swinney then said he was also excited about the direction of the program, and whether Clemson loses or wins Saturday's matchup against Florida St., the arrow is still pointing in the right direction.
"But I get excited. That's just college football. But I really like our program, I like where we are, I like the things we've got in place, but we've got to continue to get better," he said. "You can't ever be satisfied. There is no finish line. You've got to constantly check yourself. You've got to constantly check others and do a great job in recruiting the right people in here, the right type of character in here, and having the right type of discipline. If you do that, we've got a chance to be consistently successful. "