| | |
| --- | --- |
| ESPN's Rece Davis talks rain, Clemson and Notre Dame | |
---
| | |
| --- | --- |
| Friday, October 2, 2015 2:33 PM | |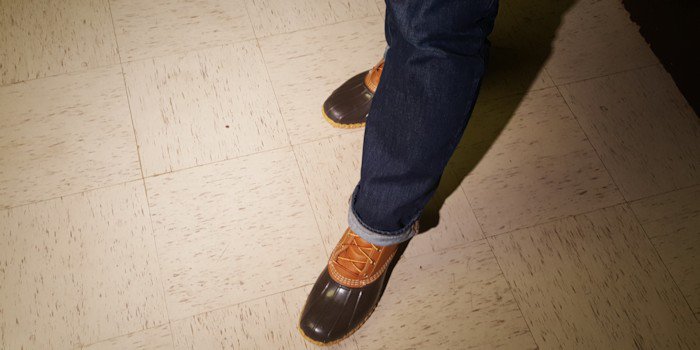 CLEMSON – ESPN College GameDay host Rece Davis threw out a challenge to Clemson fans Friday morning while also taking the time to break down his keys for Saturday's matchup between No. 6 Notre Dame and No. 12 Clemson.
Davis met with the local media outside of GameDay's headquarters in Holtzendorf and said he is anxious to see if Clemson can stop the Irish rushing attack.
"One of the biggest things is that Clemson hasn't seen an offensive line like this. And Notre Dame hasn't seen a defensive line like this," Davis said. "There is a remarkable stat for Notre Dame's running game: C.J. Prosise, right at a third of his carries he hasn't been touched until he is five yards past the line of scrimmage. Think about that - one out of every three times he touches the ball he gets five yards before anybody lays a hand on him. Clemson making it difficult for him to run is a huge deal.
"How the weather factors into the passing game remains to be seen. I think Notre Dame's defense, I'm not sure anybody really appreciates how good it is. They have two of the best linebackers in the country in Jaylon Smith and Joe Schmitt. They have a really strong defense, and Clemson's offense has been fine but not what people expected with Deshaun coming back healthy. So the biggest key is can Clemson stop the running game and secondary to that is how Clemson will generate a little offense against Notre Dame's defense."
Davis said he can see where the rain will affect the game plan for both teams and might have a hand in deciding the winner.
"I think it can be. A lot of times, no matter how sophisticated your drainage system is, no matter how much you've worked the wet ball drill during the week, when you have this much water that you're going to have to get rid of and this much opportunity for slipping and sliding, sometimes it's just pure fate and luck," he said. "I think in a lot of ways it does equalize. Brian Kelly said he likes throwing the ball in the rain because his guys know where you're going and the defense is having to react. It will be interesting to see if it alters the game plan that much."
A win for the Tigers could vault quarterback Deshaun Watson

Deshaun Watson
So. Quarterback
#4 6-2, 207
Gainesville, GA
View Full Profile back into the Heisman conversation.
"Potentially, for sure. Anytime you're on a stage like this, there are a lot of individual accolades that could follow if you play well, but I think the significance of this game for Deshaun and Clemson is much more than the Heisman, even though I have great respect for the Heisman Trophy, but I imagine that's not first on his agenda right now. It's playing well against a really good, really experienced defense and putting Clemson squarely in the playoff picture," Davis said. "Candidate for sure. I think it would be presumptuous to say if they do this sitting here in early October that they would definitely be in or definitely won't be in."
Would a win for the Tigers vault them into College Football Playoff talk and how would a loss affect the chances of both teams?
"It's been a chaotic first month of the season, and I think you see our Football Power Index projections show that there is a great chance of having two-loss conference champions," Davis said. "In fact, last year the scenario we had with the five major conferences and all of the champions either being undefeated or with one loss, that never happened in the BCS era. That was the outlier. It is more probable that you will have a one or two loss conference champion. I think the best thing you can say is that if Clemson wins - or Notre Dame wins - it will be very beneficial and a great bullet point on their resume as the selection committee evaluates them and put them in good position to be a strong candidate."
.@ClemsonTigers read my lips. How much orange will we see @CollegeGameDay tomorrow?A challenge: make it a great scene.Don't wilt in the rain

— Rece Davis (@ESPN_ReceDavis) October 2, 2015
OTHER NOTES
His thoughts on Clemson playing the "no respect card"
"I think everybody likes to play the disrespect card. It's a tried and true motivation. 'Nobody believes us. Everybody hates us. Let's go show them.' That's a lot easier to get guys riled up than to say, 'Everybody's telling you you're really good and everybody loves you.' That doesn't enrage quite the way the disrespect card does. I don't think anybody has but the highest respect for Clemson. If people think Notre Dame is better, that doesn't mean they think Clemson isn't good. I think a lot of times people tend to think that you didn't pick this team or that team, you hate the other one. There are degrees on the scale. With Clemson joining Alabama and Oregon as the only other Power Five teams to have 10 win seasons the last four years, it's impressive. I think they've established their place."
How does the weather affect GameDay?
"I don't remember which year it was exactly, but they were at West Point one year, and lightning struck the set or struck close to the set. Mark May, Trev Alberts and I were in studio and they basically said 'You guys are on for an hour-and-a-half or two hours' or whatever was left in the show. I didn't experience that, but I did experience the flip side when they got chased off the set and we ended up doing a show on the fly. I think over the course these guys have been through a lot of stuff, whether it is cold weather or Biblical-proportion rains, which we are getting now. We have the best crew in television, and they are setting up outside and they will make it seem like it is a balmy, sunshiny day by the end.
"Obviously we've called games over the years where the weather conditions have been less than ideal, but I don't know if I've seen anyone forecasting a foot or more of rain as what we're seeing right now. It's a little bit different for sure."
Why he likes Clemson
"We are always treated beautifully, and this is a great place. We love coming here, and we will love it even more if a lot of people turn out in the rain for the show tomorrow. We have a lot of confidence and faith in the excitement level of not just Clemson football but this game against Notre Dame. There is just something still about that name of Notre Dame, and the fact that they haven't been here since 1977 makes it something the fans will get behind. They will be eager to get out there in the mosh pit and maybe take a mud bath by the end of the morning."