| | |
| --- | --- |
| ESPN analyst breaks down Watson-Mayfield, says Swinney's Tigers are "elite" | |
---
| | |
| --- | --- |
| Tuesday, December 22, 2015 1:23 PM | |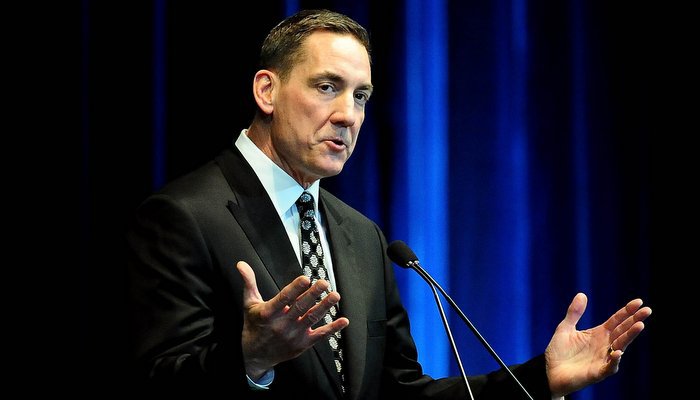 Todd Blackledge won a national championship with Penn St. in 1982, and he knows a little bit about what kind of quarterback it takes to win a title.
He thinks Clemson and Oklahoma both have that kind of quarterback.
The ABC/ESPN college football analyst will provide color commentary when the Tigers and Sooners square off in the Orange Bowl on New Year's Eve, and he said Tuesday that he is excited to see Clemson's Deshaun Watson and Oklahoma's Baker Mayfield in person.
"I'm thrilled to be doing this game for that reason. I'm really excited to watch these two guys play. I saw Baker Mayfield twice this season. I saw him early against Tennessee, and he was brilliant in the comeback late in the game," Blackledge said on a media conference all. "And then I saw him against TCU, and he didn't finish the game because he got injured. Deshaun Watson, I have not seen in person, but I've watched a lot of tape on him. They are two outstanding football players and very similar in a lot of ways. They are both extremely accurate. They are excellent decision makers in their offense. They're both very dangerous, not just capable, runners in critical situations. I just think it's going to be an outstanding matchup. I love the way both of them play the position."
Blackledge said he doesn't think Oklahoma's defense has seen an offense as explosive as what Clemson will bring to Miami.
"If Trevone Boykin would have been healthy, I would have said TCU more than anybody else. The interesting thing to me is Oklahoma defensively has played at a much higher level than last year," he said. "That to me is the biggest difference in their team, particularly in their pass defense. But the reality is in their key wins down the stretch against Baylor, TCU and Oklahoma State, they didn't face the top quarterback in those offenses. This will be a different challenge because they haven't played a guy as good as Deshaun Watson at that position.
"From a decision-making standpoint, from an accuracy standpoint, from a dual threat standpoint, this is the best guy at that position that they've faced. At the other weapons around (quarterback), they've faced comparable talent, against Baylor in particular. Oklahoma State has good skill guys. But the quarterback, the guy who has the ball in his hands every play, they haven't faced a guy like this yet."
Clemson defeated Oklahoma 40-6 in the Russell Athletic Bowl last December, but Blackledge said he doesn't think revenge will be a motivating factor.
"For the guys that played in the game last year, it has some bearing. But every season is different," he said. "Every team is different. I don't think revenge is a great motivating factor for any team. I don't think Oklahoma will put a lot of stock in, 'We're gonna try to avenge last year's game.' This game is huge. The winner has a chance to play for a national championship. That's all the motivation you need. I think Oklahoma also will look at that game and say, 'This quarterback, who finished third in the Heisman race, he was on the sidelines in street clothes last year. It's a different team than the one we faced.' He is a running threat, particularly the last five, six or seven games of the year. Their offense is a very high-level offense. So I don't think it has a whole lot to do with it."
Blackledge added that Clemson has an X-factor in head coach Dabo Swinney. Blackledge said Swinney has taken Clemson to an elite level.
"Dabo, he is one of my favorite guys because of his energy and his passion. When you talk to him in a production meeting, he gets you fired up. He's genuine and real, and he's always turned on like that," he said. :"Where that has always played out in his career is recruiting. He's always been able to recruit and attract talent, and he's very charismatic like that. But where he's really improved and is beginning to show himself a little bit - and people have been slow to give him credit - is how good of a coach he is. He has taken Clemson to an elite status in college football. Even this year, I think a lot of people on the outside were waiting for Clemson to stub their toe or stumble, and they didn't do it.
"They are the only team that didn't. And not only did they win, but they also won some impressive games against some high-caliber opponents. I think he's not only taken Clemson to a new level, in the eyes of people who cover college football he's gone to a different level. Not just this charismatic, energetic, team-building and great recruiting guy, but also a guy who along with his staff can coach the heck out of football."