| | |
| --- | --- |
| Decision Day looms for Albert Huggins | |
---
| | |
| --- | --- |
| Tuesday, December 9, 2014 3:21 PM | |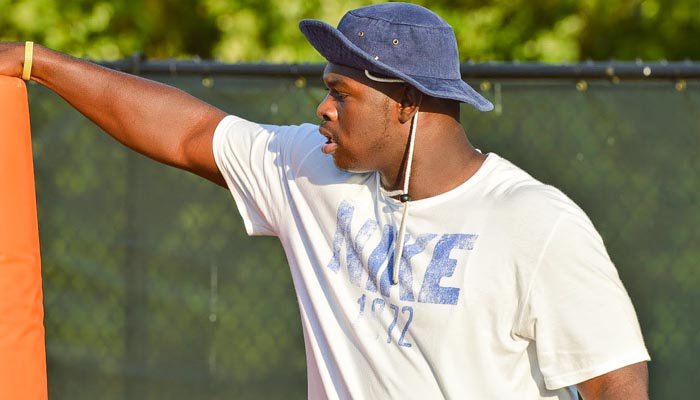 Dependable. Dedicated. Committed.
Those are strong words to describe any person, let alone a 17-year old young man, but anyone who knows Albert Huggins

Albert Huggins
Defensive Tackle
6-3, 280
Orangeburg, SC
ESPN:


View Full Profile quickly realizes that he is all of those things.
The Orangeburg (SC) Orangeburg-Wilkinson 4-star defensive lineman and top recruit in the state of South Carolina has played his recruitment close to the vest but it will all come to an end Friday morning at 11 a.m. when Huggins announces his decision at his school.
TigerNet caught up with Bruins head coach Tommy Brown recently see what kind of player - and more importantly person - either Clemson or Georgia will getting in Huggins. He said that as good as his star defensive lineman is on the field, he's an even better person off the field.
"Basically, just his personality. A lot of kids are great athletes but a lot kids today aren't coachable but that hasn't been the case with him," Brown told TigerNet. "Every day, he's always trying to get better. Every day, he's coming with the attitude that he's going to work hard. There are no days that he took off. Basically, he was about making the team better, whatever he had to do. He's a total team person. If you had more of those, it would make your job so much easier. It's been a great four years and I'm excited for him."
It shouldn't surprise anyone that Huggins has tried to keep his recruitment out of the media and has taken his time to decide where he wants to spend the next four years, because Brown said that Huggins has always taken careful consideration in everything he does.
"He's very thoughtful and he's a thinker and that's why he's been such a pleasure to coach," Brown said. "You just couldn't sell him anything because you had to be straight up with him. You had to be sincere about what you're teaching him. There was a thought process with everything and that made him one of those special athletes. We knew right away when we met him that he was that type of kid. All of that comes from his family background. He's not going to be successful just playing football, he's going to be successful in life."
It has long been thought that Huggins' decision would come down to the Tigers or the Bulldogs. On the one hand, Huggins has a place where he feels comfortable and at home at Clemson and on the other, it's always been a dream to play for the Georgia Bulldogs.
"I think the overall caring attitude of the coaches is what sets Clemson apart," he said. "That's the kind of situation that he's been in in high school. We coach hard. We play hard and we teach you about doing the right thing but we also care about our athletes on and off the field. I think it's important to him to get into a situation where they will not only care about him as a football player but also as a person.
"Georgia was always his childhood dream. Sometimes you grow up always loving a school and I think Georgia was there before Clemson even came into the picture as one of the schools that he would love to go to. For that reason, when you get an opportunity to go to the school you love, you've got to put that up front, too."