| | |
| --- | --- |
| College Football Playoff: Tigers taking talents to South Beach | |
---
| | |
| --- | --- |
| Sunday, December 6, 2015 4:06 PM | |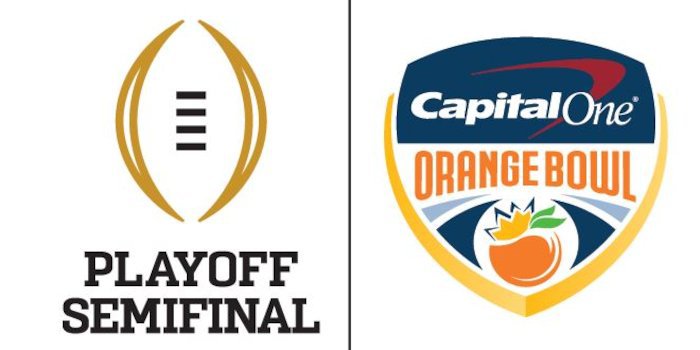 CLEMSON – Clemson will be taking its talent to South Beach for the New Year, the third time since 2011 the Tigers will be a part of the Orange Bowl festivities.
The first two times were a part of the old Bowl Championship Series (BCS) system, but this time No. 1 Clemson and No. 4 Oklahoma are set to meet in the 2015 College Football Playoff (CFP) Semifinal at the Capital One Orange Bowl on December 31, 2015, at Sun Life Stadium in Miami Gardens, Fla., at 4 p.m.
"I just think it's a special moment for everybody and you just try to enjoy the journey," Swinney told the media Sunday after the pizza poll party in Death Valley. "It's really hard to do what this team has done. These are four phenomenal teams. You're splitting hairs when you're talking about these teams. It should be a lot of fun and I don't have any doubt that there will be two great games and two great teams will emerge."
The Clemson offense, which ranks 12th in the nation and is averaging 510.6 yards-per-game, is led by ACC Player of the Year Deshaun Watson. Watson, who is a finalist for the Walter Camp, Maxwell and Davey O'Brien Awards, led the ACC in passing yards and passing touchdowns. He's joined in the backfield by second team All-ACC running back Wayne Gallman, who is 14 yards shy of breaking Clemson's single-season rushing record. The defense is anchored by Bronko Nagurski and Lombardi Awards finalist Shaq Lawson. His 22.5 tackles-for-loss lead the nation and earned him first team All-ACC honors. He's one of the main reasons Clemson's defense ranks seventh in the nation in total defense, as well as second in tackles for loss (108) and fifth in team sacks (38).
Watson said even though he was working on just three hours of sleep, it was worth it to celebrate with the Clemson faithful.
"It's been a great day," Watson said. "Just enjoying it with the fans and my teammates. We knew that we were in, just didn't know where exactly we'd be playing or the position. We were the first team popping up. That was very exciting. We kind of had that feeling and thought that we'd be there, but at the end of day we're in the top four and we're excited about it and going to enjoy it."
Clemson has won 15 consecutive games dating back to last year, claimed the top spot in the initial playoff ranking on Nov. 3 and never lost that spot.
"It didn't matter if we were 1, 2, 3 or 4, I just wanted to be at the party and have a chance to compete for the national championship," Swinney said. "To be able to celebrate it with 30,000 of your best friends, pretty cool. Pretty special moment. Right now, we've gone poll to poll and that's a lot of fun."
The Sooners are also one of the nation's hottest teams.
The Big 12 Champions (11-1, 8-1 Big 12) secured their ninth Big 12 Championship in 17 seasons under Head Coach Bob Stoops. Led by quarterback Baker Mayfield, the Sooners racked up more than 500 yards of total offense in seven straight games to conclude the regular season, outscoring their last seven opponents by an average of 52-19. Mayfield, a finalist for the Water Camp and Davey O'Brien Awards, powers an Oklahoma offense ranked third in the nation in scoring offense averaging 45.8 points-per-game and seventh in the nation in total offense averaging 542.9 yards-per-game.
On the ground, Mayfield is accompanied by the one-two punch of running backs Samaje Perine and Joe Mixon, who have combined for more than 2,000 rushing yards and 22 rushing touchdowns. Defensively, Bob Stoops' unit is anchored by linebackers Dominque Alexander and Erick Striker. Alexander leads the team in tackles (91) and Striker leads the team in sacks (7.5). Oklahoma's defense has hauled in 19 interceptions, which ranks seventh in the nation, and boasts a +10 turnover margin.
The Sooners and Tigers played in last year's Russell Athletic Bowl, which Clemson won 40-6. Swinney said it won't be easy this time around.
"It should be exciting and it should be a lot of fun," he said. "I don't have any doubt that it (the four-team) will be two great games and two great teams will emerge. We will have to have great preparation like we always try to do for all of our bowl games. We won't prepare any differently for this one than we did for any of our other bowls. We want to win every game – they're all big. The margin for error is very small when you are playing a great team like Oklahoma.
"People are going to bring up last year's game and that has absolutely nothing to do with this year. If you go back and look at that game - I've been on both sides of that – where there are nights where you can't just hold onto the ball. It's a scoop score and pick-six, a tipped touchdown, a fumble in the redzone or whatever. When you're playing a good team, the next thing you know the whole game plan is out the window. That is what happened in that game – we certainly weren't that much better than Oklahoma last year. We were on that day simply because of a lot of mistakes that they made."