| | |
| --- | --- |
| Clemson's campus, academics stand out for nation's top defensive tackle | |
---
| | |
| --- | --- |
| Tuesday, April 7, 2015 10:35 AM | |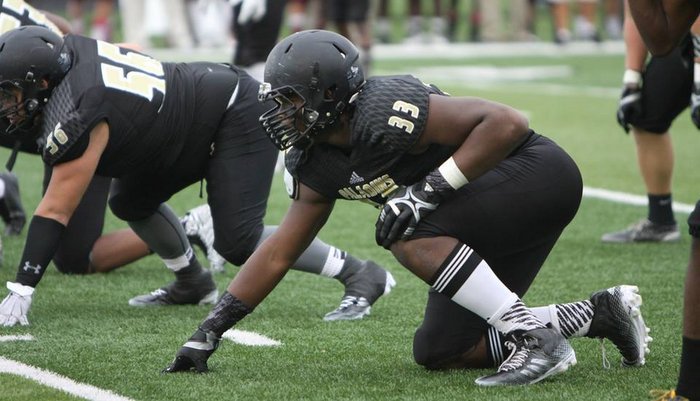 The nation's number one defensive tackle prospect and his mother took their first extended recruiting tour this past weekend and came away impressed with what Clemson has to offer off the football field.
Jennifer Coney – the mother of 2016 Paramus (NJ) Paramus Catholic 5-star defensive tackle Rashan Gary – made stops at South Carolina, Georgia and Clemson this past weekend, while also getting in a quick visit with Coney's brother, who resides in Anderson, South Carolina.
Despite having a son who is rated as the top prospect in the country by 247 and a consensus top-five prospect by ESPN and Rivals, Coney told TigerNet she has no clue when it comes to football and is more concerned with school and life outside of football.
"I'm here for Rashan's academic and college life. I want him to have a good college life, so he can enjoy everything that comes with college," Coney told TigerNet this week. "Whether they have five losses or 15 losses or they're national champions, to me that doesn't matter. I'm told that Rashan is a good football player. I don't know football. I don't even watch football. When I go to his games, I more socialize. I don't know football. I don't understand it. I don't like it. I just pray going in that my son comes home the same way that he left – safe. I pray for all of the kids that they walk off that field the same way they walk on it. The football record – I don't even know Clemson's football record. I don't know anybody's football record."
At Clemson, Gary and his mother were able to see all aspects of what Clemson has to offer while meeting with academic advisors, the football staff and even Clemson President Jim Clements.
"They were very welcoming. They were very inviting," Coney said. "They were very hospitable. All of my questions were answered immediately when I asked them. I took a great college tour. I met with the president and even went to his home. It was really nice. You can tell southern hospitality. It's so different from up here. Nobody seemed to be in a rush."
When everything was said and done, Clemson was able to answer all of Coney's questions to assure her that her son would be given all of the tools available to be successful off the field, setting him up for life after football.
"I was very impressed with Clemson. For me, I haven't been to too many schools as of yet," she said. "Rashan has been to a few other schools with his teammates, so I was in awe. It was a very nice facility. Very good academics in the way that they explain how Rashan would be successful academically – that was the key to my visit. For Rashan, he was going to go to college whether he played football or not. He wants to play football. I want Rashan to go to college and come home with a degree.
"With football being such a large part of his college career, I want to make sure that all things were in place to assure his academic success and that football wouldn't be such a priority that he would fall to the wayside, because he's going to be away from home. I wanted to make sure that he would have time management. I still want him to enjoy college life. I met with academic staff and they said that they had a plan and explained their plan in detail to assure Rashan's academic success. I was very pleased."
For Coney, the two most important factors are academics and a safe campus environment and Clemson offers both.
"Academics and good college life. I don't want a bunch of murders and rapes or killings and robbery on campus," she said. "I want my son to be able to walk at night without feeling, 'oh my gosh somebody is going to shoot him.' I don't want that kind of campus."
Coney went into the weekend's trip not knowing a lot about recruiting, but she said the visit left a lot for her and Gary to think about.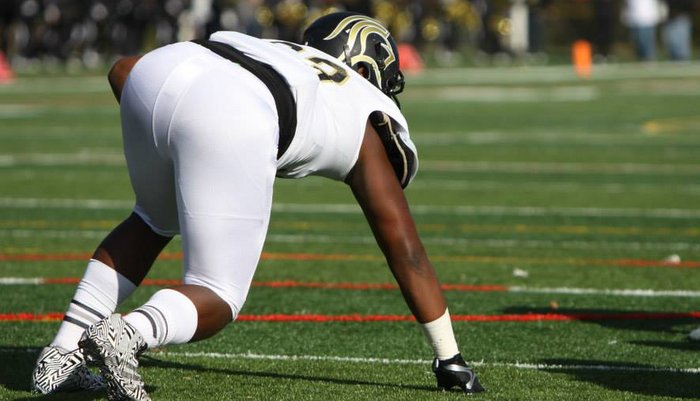 "I went in not knowing anything about recruiting or the recruiting process and I came home a lot more knowledgeable," she said. "No school stood out higher than another. I guess one school may have this but might not have this. Rashan and I are going to have to weigh where he feels most comfortable living for the next four years – where the football staff isn't there, the recruiting staff isn't there and football isn't there – can you still stay there? If you feel that you can, then that is the school for you."
However, don't expect a commitment from one of the nation's top prospects before the end of his senior season.
"I work full time and go to school full time so I can't always get off to go with Rashan – I'm going to have to lean on how he's feeling to decide where I go with him," she said. "I know that he wants to take all of his official visits, so that's important. Committing before the season and before you can take your official visits? No."