| | |
| --- | --- |
| Clemson-Florida St. prediction | |
---
| | |
| --- | --- |
| Friday, October 18, 2013 11:09 AM | |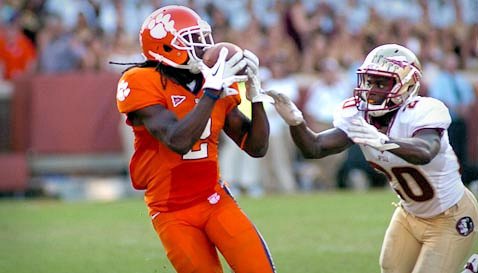 Mirror Images.
Clemson head coach Dabo Swinney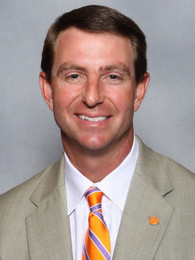 Dabo Swinney
Head Coach
View Full Profile told me earlier this week that Clemson and FSU are mirror images of each other. One of the players told me, "We're the same team."
Indeed. This week's matchup between Clemson and Florida St. features two teams with a lot of talent across the board, and there will be a ton of NFL talent out on the field. Both teams have great quarterbacks. Both teams have playmakers on both sides of the ball. Both teams are physical.
Both teams really want this one, because the winner keeps it's National Championship hopes alive, and has the inside track at winning the ACC Atlantic Division title.
In other words, it's all on the line. How can you confidently pick a winner? You can't. But this one should be fun, and it's the kind of game that Clemson fans have been waiting years for. From the time the tailgating starts early in the morning until the Tigers come running down the hill until the teams meet at midfield after the game, this one should be fun.
Saturday's matchup will be the fourth Top 5 matchup in ACC history.
While Florida State has the decisive all-time lead in the series, Clemson has won six of the last 10, including each of the last five games played at Clemson. Florida State has not won at Clemson since the 2001 season, a 41-27 Seminole victory. The home team has won 10 of the last 11 games. Each of the last four years the winner of the Clemson vs. Florida State game has gone on to win the Atlantic Division Championship. Each of the last two years the winner of this game has won the ACC Championship.
As Chad Morris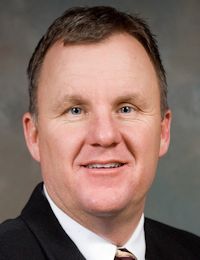 Chad Morris
Offensive Coordinator / QBs
View Full Profile said this week – It's on.
NO. 5 FLORIDA ST. AT NO. 3 CLEMSON
WHAT: No. 5 Florida St. (5-0) at No. 3 Clemson (6-0)
WHERE: Memorial Stadium (85,000) - Clemson, S.C.
WHEN: Saturday, Oct. 19th, 8:22 p.m.
SPREAD: FSU -3
TV: ABC
WHEN FLORIDA ST. HAS THE BALL
The first player that comes to mind when you think of Florida St.'s offense is quarterback Jameis Winston, who has had a stellar start to his collegiate career. Winston has passed for 1,441 yards and rushed for another 135 yards, and he's also accounted for 19 touchdowns in his first five games. Making it easier on the freshman is the fact that he is surrounded by a wealth of talent. Devonta Freeman is first on the team with 385 rushing yards and three touchdowns. Karlos Williams has found the end zone six times, and he has 244 rushing yards, while James Wilder Jr. has rushed 36 times for 214 yards and two scores. Through the air, Rashad Greene and Kenny Shaw are tied for first with 23 receptions. They have 407 and 406 receiving yards, respectively, and Greene is tied for the team lead with five touchdown catches. Kelvin Benjamin (6-5, 234) is a matchup nightmare for corners, and he has caught 17 passes for 299 yards and three scores. Throw in tight end Nick O'Leary, who has 11 receptions for 132 yards and five touchdowns, and the FSU attack is formidable. The offensive line enters the Clemson game with 104 combined career starts, and their matchup with Clemson's defensive line might be the one that decides this contest. The Tigers have 24 quarterback sacks on the year, and are led by Vic Beasley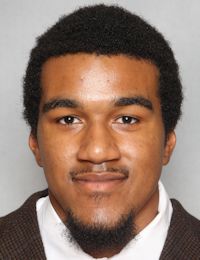 Vic Beasley
RS Jr. Defensive End
#3 6-3, 225
Adairsville, GA
View Full Profile 's nine. If the Tigers are able to get pressure on the young quarterback and pressure him into mistakes, the advantage in this contest tilts to the Tigers. If the Noles can run the ball at will – they ran outside at will last year – and the kid has all day to throw, it will be another disaster for the Clemson defense. I would give Clemson the advantage here – this offense hasn't played anyone - but Clemson is still giving up the big play. That could be costly.
ADVANTAGE – SLIGHT TO FSU
WHEN CLEMSON HAS THE BALL
Florida State's defense has held opponents to 20 or less points in 26 of its last 33 games. Since Jimbo Fisher took over the program in 2010, FSU's D has only given up 20 or more points 11 times spanning 46 games. The Seminoles' defense has held ACC opponents under 100 yards rushing in eight of its last 10 road games. Boston College (2013) and Wake Forest (2011) are the only teams to gain over 100 yards rushing during that time. FSU has held ACC opponents to 20 or less points nine times in the last 14 ACC
road games. However, the 'Noles are facing one of the country's most explosive attacks in Clemson, and they face a senior quarterback in Tajh Boyd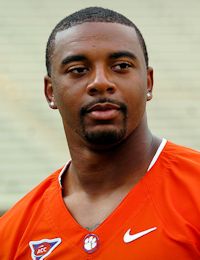 Tajh Boyd
RS Sr. Quarterback
#10 6-1, 225
Hampton, VA
View Full Profile who has played in plenty of big games. The matchup to watch is cornerback Lamarcus Joyner (second on the team with 25 tackles) against Clemson wide receiver Sammy Watkins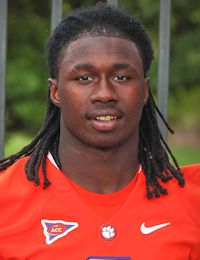 Sammy Watkins
Jr. Wide Receiver
#2 6-1, 205
Fort Myers, FL
View Full Profile . FSU doesn't try and trick a lot of people – they line up in man coverage and depend on the athleticism of their defenders to win the day. However, they are facing an offensive group that has just as much talent, and Watkins and company will try and stretch the field while trying to defeat the 'Noles physical corners off the line. A telling stat is the fact that Joyner leads the team in sacks with two – no other player has more than one sack. If Boyd has time to sit back in the pocket and throw at will, FSU's defenders will find themselves worn out by halftime. However, can Clemson's offensive line open up holes for the running game, one of the big keys in Clemson's season-opening win over Georgia?
ADVANTAGE – CLEMSON
SPECIAL TEAMS
Redshirt freshman kicker Roberto Aguayo has made all 42 kicks this season, setting a new FSU record for
consecutive kicks (PATs, FGs) to start a career. He leads the ACC in scoring (11.2 points per game). Punter Cason Beatty is averaging 40.9 yards per punt, while Clemson's Bradley Pinion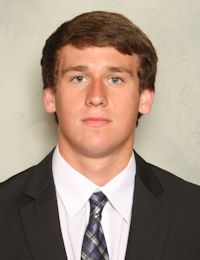 Bradley Pinion
So. Punter
#92 6-5, 230
Concord, NC
View Full Profile has averaged 41.7 yards per punt. Clemson kicker Chandler Catanzaro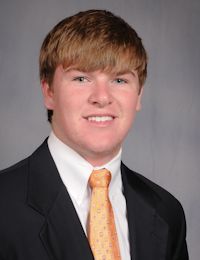 Chandler Catanzaro
Gr. Punter / Kicker
#39 6-2, 195
Greenville, SC
View Full Profile missed a chip shot field goal last week, but that was an aberration. Both teams have explosive kick returners, and Florida St. had a field day in that regard last season.
ADVANTAGE – EVEN
WHAT WILL HAPPEN
These teams are close in talent, and both programs have excellent coaches on both sides of the ball. The offenses have playmakers, the defenses are solid with great athletes. The special teams are solid. The home team has won this game 10 out of the last 11 times these teams have faced each other. So how do you pick a winner? You go with the home crowd, which will be loud and boisterous, and will have 32 years of pent-up emotion to unleash on the freshman quarterback. Clemson's senior quarterback has been there before.
FINAL – CLEMSON 34, FSU 30
---
GUEST PREDICTIONS
---
Mickey Plyler
- 6-9AM on WCCP 104.9FM EST -
34-31 Clemson
Nikki Steele - TigerNet Writer - 31-24 Clemson
Tony Crumpton - TigerNet's Associate Editor - 30-27 Clemson
Lawton Swann - Clemson Sports Talk / TigerNet Talk - 38-34 Clemson
Pigskin Prophet - 34-28 Clemson
Butt-head - Friend of the Prophet who said anyone could do this - 44-24 Clemson
| Game | Actual | David Hood | Mickey Plyler | Tony Crumpton | Nikki Steele | Lawton Swann | Pigskin Prophet | Butt-Head |
| --- | --- | --- | --- | --- | --- | --- | --- | --- |
| Georgia | 38-35 CU | 37-34 CU | 31-28 CU | 31-28 CU | 34-31 CU | 37-31 CU | 39-34 CU | 48-31CU |
| SC State | 52-13 CU | 55-13 CU | 56-10 CU | 63-17 CU | 56-16 CU | 57-10 CU | 60-13 CU | 63-21 CU |
| NC State | 26-14 CU | 37-13 CU | 41-20 CU | 63-17 CU | 37-17 CU | 45-20 CU | - | 34-17 CU |
| Wake Forest | 56-7 CU | 41-13 CU | 41-17 CU | 41-14 CU | 38-13 CU | 52-13 CU | 45-17 CU | 45-17 CU |
| Syracuse | 49-14 CU | 38-22 CU | 34-17 CU | 45-27 CU | 45-17 CU | 47-17 CU | 38-20 CU | 70-21 CU |
| BC | 24-14 CU | 44-17 CU | 41-17 CU | 45-20 CU | 42-21 CU | 52-21 CU | 47-17 CU | 42-21 CU |
| Points | - | 10 | 8 | 6 | 6 | 10 | 5 | 8 |
* Points: 3 pts for best prediction of the week (tiebreaker is Clemson score), 1pt for picking the correct winner