| | |
| --- | --- |
| Clemson-Boston College prediction | |
---
| | |
| --- | --- |
| Friday, October 11, 2013 12:31 PM | |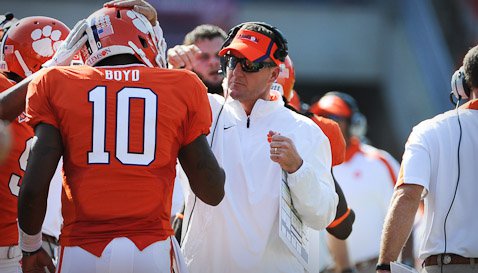 This is the game before the game, but all of the focus needs to be on Boston College.
Yes, the Tigers have a huge game next week against Florida St., but it all starts with the Eagles from up North this week, and while Clemson is a prohibitive favorite, enough upsets have dotted the college football landscape this season to where no team can be overlooked.
Don't forget - this group jumped out to a 14-3 lead over Florida St. two weeks ago before finally losing 48-34. The Eagles rushed for 200 yards on the Noles and had just less than 400 yards of total offense. They won't be a pushover or go away easy.
The game also has the interesting subplot of the The O'Rourke–McFadden Trophy, which was created in 2008 by the Boston College Gridiron Club in order to honor the tradition at Clemson and Boston College. The BC Gridiron Club initiated this award in recognition of the efforts of the Clemson fans to welcome Boston College into the ACC. The trophy honors legacies of Charlie O'Rourke and Banks McFadden, who played during the leather helmet era. Clemson has won four of the five leather helmets and each of the last two – Chandler Catanzaro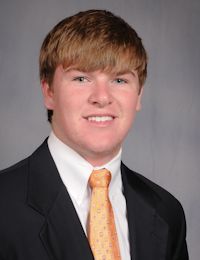 Chandler Catanzaro
Gr. Punter / Kicker
#39 6-2, 195
Greenville, SC
View Full Profile and Tajh Boyd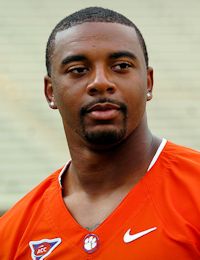 Tajh Boyd
RS Sr. Quarterback
#10 6-1, 225
Hampton, VA
View Full Profile . Will another Tiger be in line to win it this season?
BOSTON COLLEGE AT NO. 3 CLEMSON
WHAT: Boston College (3-2) at No. 3 Clemson (5-0)
WHERE: Memorial Stadium (85,000) - Clemson, S.C.
WHEN: Saturday, Oct. 12th, 3:30 p.m.
SPREAD: Clemson -26
TV: ABC/ESPN2
WHEN BOSTON COLLEGE HAS THE BALL
The focus of the Eagle attack is senior running back Andre Williams, the nation's leading rusher. Williams rushed 30 times for a career-high 263 yards and tied the school record with five rushing touchdowns in Boston College's 48-27 home victory over Army, his second 200-plus yard rushing performance of the season. The rushing attack is led by a veteran offensive line, a group that has combined for 92 career starts. That group is led by left tackle Matt Patchan, a transfer from the University of Florida who has 13 combined starts, guard Bobby Vardaro (25 starts), center Andy Gallik (20 starts),guard Harris Williams (six starts) and right tackle Ian White (28 starts). Williams is a Doak Walker Award candidate and has rushed for 2,330 rushing yards and 17 touchdowns in 39 career games.
The Eagle offense is the antithesis of the Clemson offense – they like to slow the tempo, run the football and control the clock. As a result, they rank 110th nationally in passing offense, but they have allowed eight sacks this season. Senior quarterback Chase Rettig likes to throw to senior wide receiver Alex Amidon, an All-ACC first-team honoree - the two have connected 32 times for 426 yards and two touchdowns in 2013. Through five games, Amidon ranks third in the conference in receptions per game (6.4) and ranks seventh among league receivers in yards per game (85.2).He had a big game last year against Clemson, catching eight passes for 193 yards and two scores.
The Eagle gameplan will be to come out and try and establish the run against a Clemson team that has allowed some chunk running plays over the last few weeks, control the clock and get the tempo in their favor. However, they have to contend with Clemson's Grady Jarrett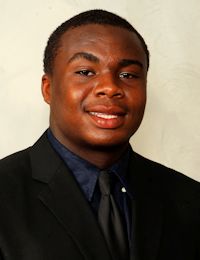 Grady Jarrett
Jr. Defensive Tackle
#50 6-1, 290
Conyers, GA
View Full Profile in the middle and Vic Beasley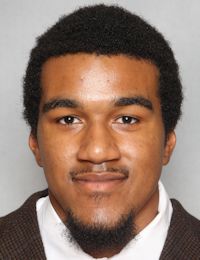 Vic Beasley
RS Jr. Defensive End
#3 6-3, 225
Adairsville, GA
View Full Profile at defensive end. If they get behind, and have to start throwing the ball, it could be a long day – Clemson's pass defense is much improved and the Tigers rank first nationally with 19 sacks. The key will be – can they run the football enough to hang around? This one looks even – Clemson has the advantage in the passing game, but Boston College has the advantage in the running game.
ADVANTAGE – EVEN
WHEN CLEMSON HAS THE BALL
Clemson has averaged 40.5 points a game against Boston College for the two years Chad Morris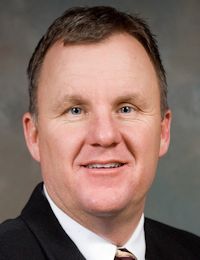 Chad Morris
Offensive Coordinator / QBs
View Full Profile has been offensive coordinator. The Tigers averaged just 21 points per game in the six games prior to that, so Morris has made a difference when it comes to the Eagles. It doesn't hurt to have players like Tajh Boyd at quarterback, either. Boyd needs just 164 passing yards against Boston College to become Clemson's all-time leader. He currently has 9,502 and trails only Charlie Whitehurst

Charlie Whitehurst
Quarterback
#6 6-4, 225
Duluth, GA
View Full Profile on the Clemson list. Whitehurst had 9,665 between 2002-05. The way Clemson's offense has been clicking he could have that record by halftime.
On the other side, the Boston College defense has been susceptible to the big play – they gave up two touchdown passes that covered 55 yards or more to FSU, and then gave up a 75-yard touchdown pass and an 80-yard touchdown run to Army last week. However, they can get pressure on the quarterback – after registering just six sacks in 12 games last fall, BC has already tallied 16 sacks in five games in 2013. Senior co-captain Kasim Edebali has recorded 4.5 sacks to lead the Eagles, while junior linebacker Josh Keyes has registered 2.5 sacks for a loss of 20 yards. The defense is led by senior linebacker Kevin Pierre-Louis, who had 18 tackles last week and is second in the ACC with 50 tackles on the season. The Tigers are getting just enough production out of the run game to keep defenses honest, and Boyd has been hitting on the big pass play all season. If the offensive line can protect the quarterback, it should be another big day for the Tiger offense.
ADVANTAGE – CLEMSON
SPECIAL TEAMS
Senior place-kicker/punter Nate Freese of BC is a Lou Groza Award candidate and one of the nation's most accurate kickers. He is 6-for-6 in field-goal attempts this season, is now 24-for-26 (92.3 percent) in the last two seasons and has connected on 56-of-67 career field goal attempts (83.6 percent), a mark good for fifth among all active kickers in the country. Freese has made 52 of his 63 career field-goal attempts, an .825 field goal percentage, which is good for fifth nationally. He has 22 touchbacks in 27 kickoff attempts and through five games has punted 28 times for 1182 yards -- an average of 42.2 yards per punt which ranks 40th in the nation. Freshman Myles Willis has registered nine kickoff returns for 283 yards, including a 71-yard kick return on the opening play of the second half against Florida State. Junior Spiffy Evans has registered three punt returns for 81 yards over the last two games, so he's no slouch, either. For the Tigers, kicker Chandler Catanzaro is also a Groza candidate, but has almost been a forgotten man at times. The Tigers have been winning fairly easily, but he has hit on all four of his field goal attempts and all 27 of his extra point attempts. Punter Bradley Pinion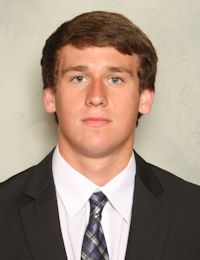 Bradley Pinion
So. Punter
#92 6-5, 230
Concord, NC
View Full Profile has been excellent on kickoffs, and he is averaging 41.25 yards per punt. In the return game, the Tigers really haven't been able to generate any big returns.
ADVANTAGE - EVEN
WHAT WILL HAPPEN
This will be Boston College's second road contest of the season – they were whipped soundly by Southern Cal in the first one. New head coach Steve Addazio has the Eagles playing better than many expected in his first year on The Heights, but the wins have all been at home, and the Eagles gave up 48 points to the other team they played of Clemson's caliber. The Eagles will slow it down and run the clock, something that could be a concern for the Tigers. In the past, when other teams have controlled the clock, the Clemson offense tends to start rushing and gets out of rhythm, forcing 3-and-outs and a sense of desperation. Can the Eagles do that Saturday? Maybe for a bit, but while the Eagles are talented in spots, the defense has given up too many big plays and it won't be long before Morris gets the offense dialed in. This Clemson team is different than the ones in past seasons, and they truly seem to follow Clemson head coach Dabo Swinney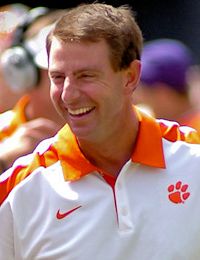 Dabo Swinney
Head Coach
View Full Profile 's mantra of nameless, faceless opponents. The Eagles will break a few plays in the ground game, but not enough to turn the tide, and the Tigers will begin to pull away early in the second half.
FINAL SCORE: CLEMSON 44, BOSTON COLLEGE 17
---
GUEST PREDICTIONS
---
Mickey Plyler
- 6-9AM on WCCP 104.9FM EST -
41-17 Clemson


Nikki Steele - TigerNet Writer - 42-21 Clemson


Tony Crumpton - TigerNet's Associate Editor - 45-20 Clemson


Lawton Swann - Clemson Sports Talk / TigerNet Talk - 52-21 Clemson


Pigskin Prophet - 47-17 Clemson


Butt-head - Friend of the Prophet who said anyone could do this - 42-21 Clemson
| Game | Actual | David Hood | Mickey Plyler | Tony Crumpton | Nikki Steele | Lawton Swann | Pigskin Prophet | Butt-Head |
| --- | --- | --- | --- | --- | --- | --- | --- | --- |
| Georgia | 38-35 CU | 37-34 CU | 31-28 CU | 31-28 CU | 34-31 CU | 37-31 CU | 39-34 CU | 48-31CU |
| SC State | 52-13 CU | 55-13 CU | 56-10 CU | 63-17 CU | 56-16 CU | 57-10 CU | 60-13 CU | 63-21 CU |
| NC State | 26-14 CU | 37-13 CU | 41-20 CU | 63-17 CU | 37-17 CU | 45-20 CU | - | 34-17 CU |
| Wake Forest | 56-7 CU | 41-13 CU | 41-17 CU | 41-14 CU | 38-13 CU | 52-13 CU | 45-17 CU | 45-17 CU |
| Syracuse | 49-14 CU | 38-22 CU | 34-17 CU | 41-21 CU | 45-17 CU | 47-17 CU | 38-20 CU | 70-21 CU |
| Points | - | 9 | 5 | 5 | 5 | 9 | 4 | 7 |
* Points: 3 pts for best prediction of the week (tiebreaker is Clemson score), 1pt for picking the correct winner
.