| | |
| --- | --- |
| Catching up with C.J. Spiller | |
---
| | |
| --- | --- |
| Friday, January 30, 2015 11:52 AM | |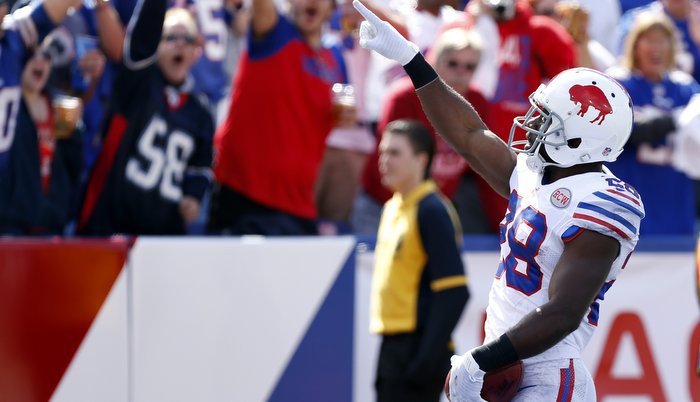 CLEMSON – No matter where his NFL travels take him, C.J. Spiller

C.J. Spiller
Pro Running Back
#28 5-11, 195
Lake Butler, FL
View Full Profile will always consider Clemson to be home.
During the off-season, Spiller can always be found in and around the Clemson area and he said earlier this week that people shouldn't be surprised to see him – Clemson is his home.
"It's home. This is home for me," Spiller said earlier this week in an interview with Aaron Cheslock of Fox Carolina. "You know, I spent four years here and fell in love with it and then I always said that I would come back whenever I had the opportunity. During the offseason, this is where I am at. This is just a special place. This is family, and you are always welcome with open arms and it's always good to just come and see some familiar faces."
Buffalo has been Spiller's in-season home since the 2010 season, but the Bills' former first-round pick is an unrestricted free agent coming off an injury-plagued season in which he rushed for just 300 yards on 74 carries. Spiller tied a career low with 3.8 yards per carry, and didn't score a single rushing touchdown in nine games.
However, Spiller had his best two NFL seasons in 2012 and 2013 when he rushed for a combined 2,177 yards and 10 total touchdowns, and it's been reported that the Bills intend to bring Spiller back next season.
If Spiller does indeed once again don the familiar white, blue and red of the Bills he will do so with a new head coach – Buffalo hired former Jets head coach Rex Ryan earlier this month.
It's a hire Spiller knows he can be comfortable with.
"I haven't been back since they made the hire, but I've seen it on the news. I think it's a great hire," Spiller said of Ryan. "He brings a lot of excitement to the team and the community. He knows its history. He grew up around that area so he understands the background of the team and I am just looking forward to it. I've gotten to know Rex the last couple of years at charity events with Coach Swinney. Rex is just a great individual."
Ryan has said that the next step for the Bills is to make it into the NFL Playoffs. After making the playoffs eight times in the 1990s, the Bills haven't been back to the postseason since 1999 and Spiller said it will take more consistency for the Bills to get over the hump.
"We just have to be consistent. That is going to be the biggest thing," he said. "Any time you want to be an elite team and have a chance to play for it all you have to be consistent week in and week out. You have to understand how to handle the highs and the lows. I think we understand. We have a veteran team, and even though we are kind of young on the offensive side I think we have a bunch of guys that have a bunch of experience as well and I think it is going to help in the long run."
In the meantime, Spiller will try and find out where he will be playing next season and as a result said he hasn't sat down to think about personal goals.
"I really haven't thought about it. You want to get better each and every week, but I haven't really sat down and figured out what I want to accomplish yet," he said. "It's still early in the offseason."