| | |
| --- | --- |
| Boulware gets jitters out of the way, explains crazy punt play | |
---
| | | |
| --- | --- | --- |
| Monday, September 2, 2013, 3:38 PM | | |
CLEMSON- Ben Boulware
Ben Boulware
Fr. Outside Linebacker
#10 6-1, 230
Anderson, SC
View Full Profile isn't usually a person that gets game-time jitters, but there's a big difference between T.L. Hanna's Jim Fraser Field and Clemson's Death Valley.
The nervous butterflies started for Boulware when he stepped off the bus at the entrance to Lot 5 for Tiger Walk, and didn't end until the clock hit zero shortly before midnight in Clemson's 38-35 win over Georgia.
"It's crazy, honestly. From the time you get here and you get to Tiger Walk and you see all of the fans that just love Clemson football, it's insane," Boulware said during Monday's interview session in the WestZone. "You get to walk through it and you get into the locker room to get ready and you get out there for warm-ups and you see how many people are actually out there. What in the world? It's just crazy. And then you get to the hill. In high school games, after one play the jitters go away and you aren't nervous anymore, but for me they never went away and I was nervous the whole time because there are so many people and they were so loud, it was the last game on ABC and millions of people were watching."
Boulware saw playing time on all of the special teams units, but it was his play during Georgia's last punt that caused the commentators to call his name.
"This is what happened. Me and Jerrod Williams switched guys so that I was blocking the long snapper so I dropped back and I'm blocking him," he said. "They said they did a 'Peter' call which is get away from the ball ,but of course I couldn't hear it because there were 90,000 people in the stands.
"I was blocking down the field and I saw the ball hit the ground and start slowing down. I saw that there were about four guys around it and I knew they were going to down it on the one-yard line. I didn't want them to down it on the one-yard line. I wanted it to roll into the endzone for a touchback so I saw three guys to my right and dove into them to block them from the ball and when I dove into them one of the other guys pushed me into the ball."
However, teammate C.J. Jones
C.J. Jones
RS Sr. Cornerback
#38 6-0, 185
Lincolnton, GA
View Full Profile was there to pick up the ball and return it to the 13-yard line, saving Boulware from the wrath of 83,000-plus Clemson fans.
"I was just trying to get a touchback," he said. "If it would've worked it would've been a great play, but I think 90,000 people are probably mad at me right now. We won the game so that's all that matters."
Luckily for Boulware, special team coach Danny Pearman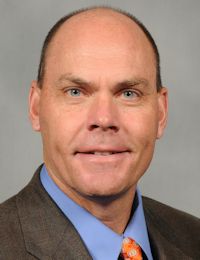 Danny Pearman
Assistant Head Coach / Tight Ends
View Full Profile was very understanding.
"They understand what I was trying to do and think it was a smart play, but they pushed me into the ball creating a live ball," he said. "I think if it would've been reviewed, they would've seen that I got pushed into the ball making it a dead ball. I saw Coach Pearman, and I said, "Coach, let me explain." And he said, 'I don't care. I still love you,' and he gave me a hug."
Before the season, many thought that Boulware would redshirt; however after fall camp, defensive coordinator Brent Venables
Brent Venables
Defensive Coordinator / Linebackers
View Full Profile couldn't keep the Anderson native off the field.
"I believe Coach Venables is an old school coach," Boulware said. "I think the big thing for him is that he likes great effort guys, aggressive guys and guys that play through the whistle. I feel like that fits me perfectly. I feel like that's' how I play and once he realized that he couldn't keep me off the field."
Boulware has been following starting middle linebacker Stephone Anthony
Stephone Anthony
Jr. Linebacker
#42 6-2, 235
Polkton, NC
View Full Profile 's every move, and with South Carolina State up next on the schedule he hopes to see playing time on defense.
"I just want to keep playing each practice like it's my last and not take anything for granted and be under Stephone," he said. "I feel like he's a great player and I want to stay right with him so that I can ask him questions and learn from him. I'm sure S.C. State is a great team, but hopefully I can get some snaps this game."