| | |
| --- | --- |
| Bevelle twins to play at Clemson | |
---
| | |
| --- | --- |
| Tuesday, April 14, 2015 2:01 PM | |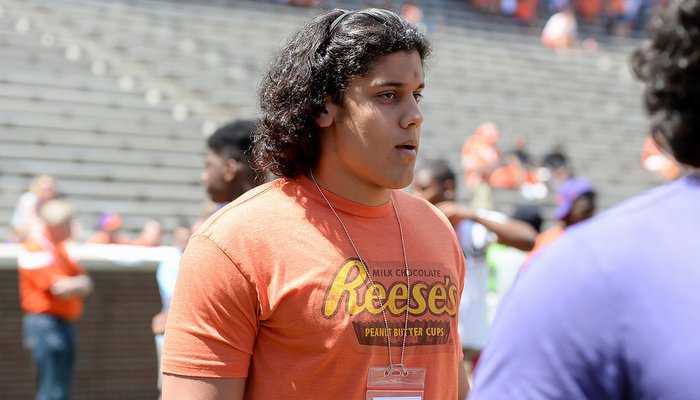 Kaleb and Kelby Bevelle grew up with Alabama Crimson blood flowing through their veins, but after three consecutive summers spent in Dabo Swinney

Dabo Swinney
Head Coach
View Full Profile 's football camp, Clemson is where they wanted to play football.
The Bevelle twins are the sons of Willis Bevelle III – former teammate of Swinney at Alabama – where the Clemson connection initially began.
The eldest Bevelle told TigerNet Monday night that his sons have wanted to play for Swinney and Clemson for a few years but coming out of high school they only attracted attention from lesser known schools. So as any good father would do, he sat them down for a heart to heart to tell them if they wanted to finish their college careers as Tigers, they would need to put in a little extra work and take the unconventional route.
"Both of them came up for three camps and out of high school they both got a lot of interest from smaller schools - Austin Peay, Sam U offered them a full ride," Bevelle III told TigerNet. "One of my twins was offered a walk-on spot at South Florida. Stetson offered them a full ride. They ended up going to Southeastern University, which was starting up a new program, in Lakeland (FL) about an hour south of us. You saw them at the camp - they probably weighed 192 or 196 playing offensive line in high school and now they weigh 254 and 260 and they grew a couple of inches. Their dream was to always play at Clemson."
Bevelle was a walk-on at Alabama from 1988-1992, so he knows the hard work and dedication it takes to be a walk-on athlete at the Division I level.
"I'm a Bama guy. They were raised on that Bama blood but they were also raised to follow their own path and their own dream," Bevelle III said. "They knew how close Dabo and I are and they loved the feel of Clemson always. I sat them down and said, 'What's your plan? A lot of people start in smaller schools but it's about where you finish.' They decided that they want to work their way to Clemson and they've kept the dream alive and hit the weight room hard and hit the training table hard and moved to defensive end. They're coming to Clemson to play defense for Coach [Marion] Hobby, which is exciting. We have a lot of mutual friends. It feels like home at Clemson and I feel like I have a lot of family there, so I trust the program with my sons. They say they're coming up to go to work and get on the grind."
Both Kaleb and Kelby played their freshman year at Southeastern University, meaning they will have to redshirt at Clemson this season before having two years of eligibility remaining.
The dream to be Clemson Tigers is so real that the Bevelle twins are walking away from a sizeable amount of scholarship money to be preferred walk-ons.
"They came up for a recruiting trip to a basketball and were offered the opportunity to come as preferred walk-ons and they gladly accepted," he said. "It's definitely their dream because they're leaving about $60,000 collectively on the table in scholarships at their old school."
However, Bevelle III said it's not always about money when his sons have the opportunity to be a part of something so special as the Clemson family and a football program that is rapidly rising.
"I've been telling them that Clemson is on the brink of something special for three years," he said. "I know Dabo. I know Thad Turnipseed. Danny Pearman

Danny Pearman
Assist. Head / ST / TE
View Full Profile was my coach and Coach Wood McCorvey was my coach there. When you grow up and you're rooting for your school, you know nothing about other traditions except yours and it's you against the world, but then when you go onto other campuses you see that this is a pretty special place.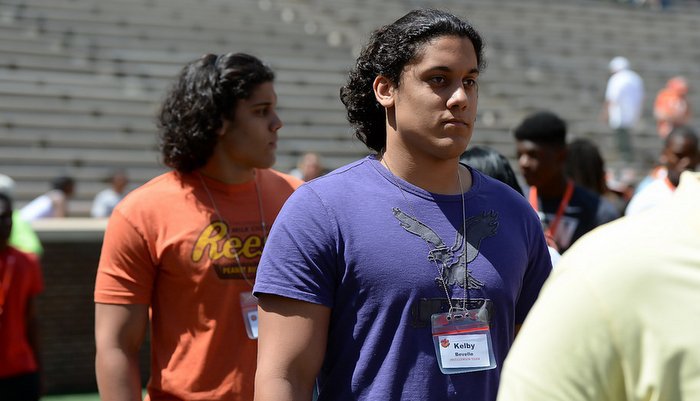 "Then when you meet Coach (Jeff) Davis and see his highlights from back in the day and now he's a leader of men and his two sons are there now. It adds that family feel that I felt when I went to Alabama and we won a national championship in 1992, so we were on the cusp when I got there in 1988. That's the same feeling at Clemson now. They're just waiting to bust through. He's got it dialed in. It's a national brand. It's no longer a hidden secret. They're not going to sneak up on anyone, but with the talent they have, I don't think they have to. They can play with anyone in America."