---
| | |
| --- | --- |
| Friday, October 25, 2013 11:26 PM | |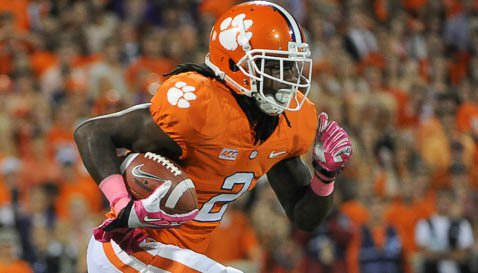 Clemson receivers Sammy Watkins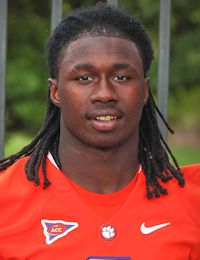 Sammy Watkins
Jr. Wide Receiver
#2 6-1, 205
Fort Myers, FL
View Full Profile and Adam Humphries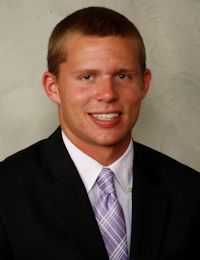 Adam Humphries
Jr. Wide Receiver
#13 5-11, 190
Spartanburg, SC
View Full Profile had similar thoughts about the team's performance against Florida State – there always seemed to be one player off the mark throughout last Saturday's game. Now the Tigers must bounce back against the Maryland Terrapins on the road, but players and coaches believe the team can do it after working on the basics this week.
"Our offense is just one mistake [away] every time, it's not all 11 people and we've just got to get everybody back to doing the little things right. Just work on doing the little things right and we'll be fine. And that's what they're doing this week at practice." Watkins said. "Just getting back to the basics on our offense, just running our normal plays and not trying to do too much."
Coach Dabo Swinney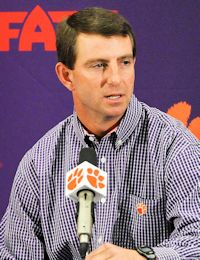 Dabo Swinney
Head Coach
View Full Profile also stressed that the team needed to concentrate on the groundwork this week prior to going on the road. His players seem to believe that focusing on those fundamentals will also help them relax and start to have fun during games again. Watkins said that he thinks many players got caught up in the pressure of the Florida State game and forgot to do the little things right.
He said, "I think a lot of guys came out there and were focusing too much on the [FSU] game and not actually playing and having fun. That's one of the things I really focus on this year, having fun."
Humphries echoed that sentiment. He said, "I don't think we're having fun out there. We just have to get our confidence back."
Despite that, the team is not concerned about its leadership. Boyd and Watkins are still on top, and their teammates are still confident in those veteran players looking ahead to Maryland.
Watkins said, "He's [Boyd] a fifth year senior and has seen and went through just about everything. He's been through a 6-7 season with the program, so I'm not worried about how he'll respond. I'm sure at Maryland he'll put up great numbers and get a win for us, and lead like he's been doing."
As far as Watkins being the other offensive leader, Humphries added, "Sammy's doing everything he can to help, and I feel like we're trying to force the issue sometimes and make some big plays. But we just have to get our confidence back and get our offense clicking again."
Tiger fans and coaches still haven't seen a definite standout at receiver behind Watkins. Both Humphries and Martavis Bryant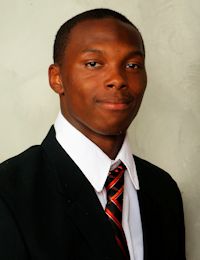 Martavis Bryant
Jr. Wide Receiver
#1 6-5, 200
Calhoun Falls, SC
View Full Profile have had big games, followed by games with little production. Watkins doesn't mind the pressure of being dubbed the playmaker, though.
He said, "I kind of like the pressure. I mean, I've got to make plays. That's a good thing – knowing the ball is coming to me."
Watkins is also confident that the other receivers on his squad will step-up and become consistent contributors before the season ends.
"A lot of young guys have to step up on the field, because teams are running a lot of different coverages and are trying to eliminate me touching the ball. So Martavis and a lot of wide receivers have got to make a lot of plays now. I'm not saying they're not capable of it, I just think they just need to get back in the game plan and focus on the little details," he said. "I think further in the year they're going to get better and start doing that."
Watkins is encouraging his teammates to step up by telling them he needs their help prior to each game. But he also hopes to engage with the other receivers away from the sidelines.
He said, "With the offense, we just have to eliminate that one guy, because every play someone busts and they're doing something opposite than everyone else. And we've got to get that solved in the meeting rooms and on the field."
Watkins continued to say that offensive coordinator Chad Morris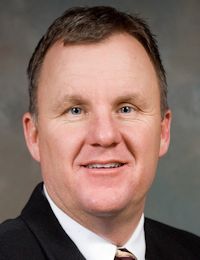 Chad Morris
Offensive Coordinator / QBs
View Full Profile made the offense restart plays whenever he saw a mistake this week in practice, which he believes is a step that should help eliminate simple errors.
The Tigers' number one receiver finished Monday on a positive note. He thinks this Clemson team still has something to prove, especially against a Maryland squad that features numerous young players who want to prove a point.
"We have to show the country we still can come up off a big loss and still perform…and hopefully get everyone's attention in the national rankings," Watkins said.