| | |
| --- | --- |
| Are the Tigers going to Disney World? | |
---
| | |
| --- | --- |
| Sunday, November 30, 2014 2:55 PM | |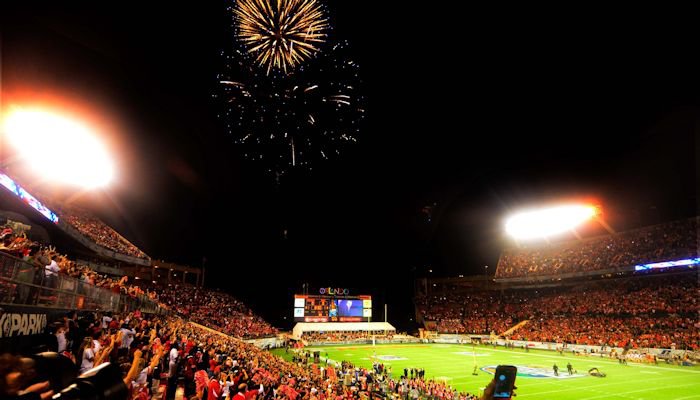 If you're thinking that Clemson could get one of the at-large berths – say in the Chick-fil-A Peach Bowl – that scenario isn't likely.
"In order to get an at-large to one of the other games they would have to be in the top 10," Palm said. "That's not a stated minimum. That's just a realistic one. The Chick-fil-A, Cotton and Fiesta bowls will get populated by the highest-rated teams that are not in the other three games. Although the non major champion will be in one of those six spots, but the other five are just the highest-rated teams. There is no realistic reason to think Clemson will be one of those five."
As a result, Clemson's logical landing spot is Orlando on December 29th.
"Yeah, the only way that doesn't happen is if Orlando doesn't want them, which I can't imagine. I think Clemson would be clearly the best choice for them," Palm said. "So unless it was a situation where they couldn't create a matchup that wasn't a regular season rematch or something like that. But I'm like 99% sure Clemson is going to Orlando."
So who would be the Tigers' opponent? Think Oklahoma, where defensive coordinator Brent Venables

Brent Venables
Def. Coordinator / Linebackers
View Full Profile coached prior coming to Clemson.
"I think that is a really good choice for an opponent. There are games to be played this week that would affect that," Palm said. "They got Oklahoma St. in the Bedlam game. If they were to lose that then maybe that would change things. But I think Oklahoma is the probably the likely opponent. Also if one of TCU or Baylor were to drop out of not only the playoff but drop far enough down the rankings that they wouldn't be even an at-large team, which doesn't seem likely, that team could end up in Orlando. I would say Oklahoma is the most likely team and would probably be the most desirable team."