| | |
| --- | --- |
| Another Dawkins could play in Clemson's secondary | |
---
| | |
| --- | --- |
| Monday, June 16, 2014 11:39 PM | |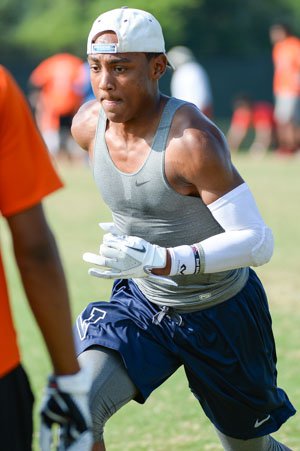 The name Brian Dawkins
Brian Dawkins
Cornerback
5-8, 170
Parker, CO
View Full Profile might once again be seen on the field of Death Valley in 2015. However, this time it will be Brian Dawkins, Jr.
The son of the former Clemson All-American and NFL Pro Bowler and future Hall of Famer worked out at the second session of Dabo Swinney

Dabo Swinney
Head Coach
View Full Profile 's camp over the weekend and at the conclusion of camp picked up an offer from the Tigers' head coach.
This is the first offer for the younger Dawkins, and he told TigerNet shortly after receiving the good news that it was a blessing to finally receive his first offer.
"I participated in Clemson's football camp," Dawkins, Jr. said Sunday afternoon. "It was a three-day camp and today was the last day. Coach Swinney came up to me and told me that he wanted to offer me. It's truly a blessing, especially coming from Coach Swinney, personally. It really means a lot to have finally gotten that offer."
Being the son of one of Clemson's most well-known athletes, the Parker (CO) Valor Christian defensive back (5-8, 170) is well-versed in Clemson's culture and has a good understanding of what the Tigers' coaching staff expects.
"We [he and defensive backs coach Mike Reed

Mike Reed
Defensive Backs Coach
View Full Profile ] have a good relationship," Dawkins, Jr. said. "We were already pretty good friends and he knew a lot about me because of my dad. I know a lot of people who work at Clemson because of that, so I'm able to build a relationship with those people. I'm already really familiar with the atmosphere at Clemson."
Knowing the expectations of Clemson fans and coaches, Dawkins, Jr. said that as player he knows that he can exceed all of those expectations.
"I am a player that is going to get the job done," he said. "A player that is going to do whatever it takes to get the job done and going to put my all out on the field, not only for myself but for my teammates and for the fans. I know what this program is about and I'm going to exceed their expectations."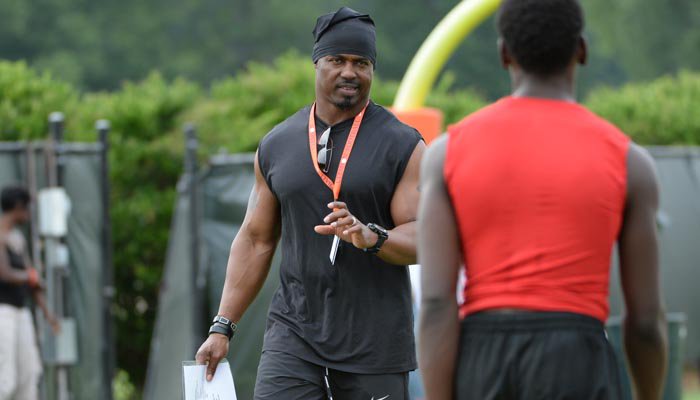 Being the son of a Clemson great, most would think that it would be a no-brainer for Dawkins, Jr. to commit to Clemson, but he and his family want to make sure that the Tiger program is the right fit.
"I'm going to pray about it and talk about it with my family and were going to take the recruiting process one step at a time and pray for the best," he said.
As a junior, Dawkins, Jr. had 40 tackles, one recovered fumble, five passes broken up and six interceptions.
Scouting Report
We watched the defensive backs a lot over the past week, and we kept wanting to know the name of the DB with his hat turned around backwards. As it turns out, it was Dawkins. The bad news is that the media isn't allowed to watch a lot of the 1-on-1's, so we couldn't see him actually playing football, we could only watch him during the drills.
However, he was smooth during the drills, and it was obvious he has good coaching, something that isn't a surprise after watching his father run other defensive backs through the drills. He has good feet, turns his hips (something Mike Reed kept harping on and praising him on) and is quick in the cone drills. I did get to watch one drill where he was able to run in a straight line, and it's clear he has better than average speed.
My guess is that his height - he's listed at 5-8 - has scared programs away. However, it looks like he is just now getting out on the camp circuit, and I wouldn't be surprised to see him accrue more offers if he doesn't commit to Clemson right away.
@BrianDawkins Recruiting Process isn't over. But this is a huge blessing!! http://t.co/q2lVPqyX3V

— Brian Dawkins (@BrianDawkins) June 15, 2014
Check out Brian Dawkins, Jr. 2013 highlights here