| | |
| --- | --- |
| A Parent's Perspective: Recruiting and the Family | |
---
| | |
| --- | --- |
| Thursday, January 15, 2015 7:17 AM | |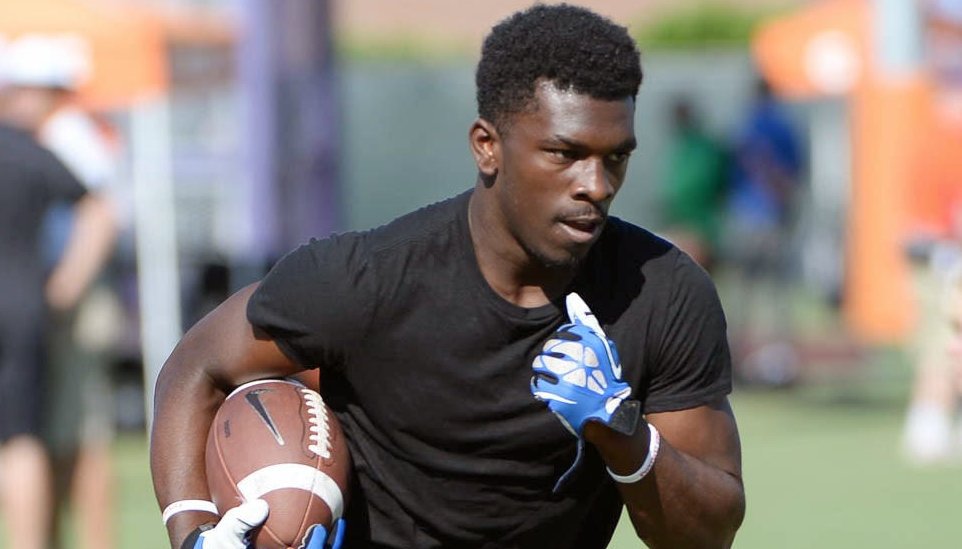 Imagine that you're the parent of a highly-regarded high school football prospect, and your family lives within 80 minutes of the state's two biggest college programs, programs known for wanting to win at football and claim the state of South Carolina as their own.
Meanwhile, several other big-time programs are within four or five hours drive and coaches are constantly in contact hoping that one word or phrase or action will sway your son and earn a verbal commitment. It can be overwhelming, so you go out to eat to try and get away from the noise and bustle but when you sit down to eat well-wishers come over for pictures and the "inside scoop." The question is always the same: Where is your son going to play football?
Those moments don't include the world of online recruiting, where fans of every team on the offer list want the latest and greatest info and couch-bound coaches offer up their esteemed opinions on your son's value. Every team has four or five websites that cover that particular beat, and each site has a reporter calling at all hours of the day and night looking for the tiniest scrap of information that will draw clicks.
The payoff is a college scholarship, hopefully an education and for those lucky few who possess skills above the norm there is the chance to play on the professional level. But for right now, it's all a little overwhelming, a lesson that Terrance Feaster has learned all too well.
Feaster's son is Tavien Feaster

Tavien Feaster
Running Back
6-0, 190
Spartanburg, SC
ESPN:


View Full Profile , a 2016 running back prospect out of Spartanburg High School that promises to be one of the gems of the 2016 cycle. With the talent comes attention and admirers, but that attention comes with a price.
"This is the first time for me experiencing it, and you want him to make the best decision and you don't want him to rush," Feaster told TigerNet this week. "But at the same time, you don't want him to get distracted from school work and qualifying and things that really matter. It's been overwhelming. Every where we go and everybody we see - people don't even speak anymore. It's 'What school is your son going to?' And Tavien is laid-back. Some kids like the attention but he doesn't really care for it.
"And we're in Spartanburg and everybody knows everybody and there really isn't a time when he can be at peace. It's always football, football, football, everywhere he goes. And I told him that until he gets it over with, it will be like that. And then after that, it might still be like that. It's bittersweet. I heard a lot of stories before the process picked up like it has. I can see how overwhelming it is and how a lot of parents are glad when it's over. I do know it's coming to an end - I can't say the exact date he will announce it but it's coming to an end."
Feaster said that the family's visit to Clemson – and the interaction with the Tigers' coaching staff and their own families – set his mind at ease that if Tavien does pick Clemson he's in good hands.
"When we visited Clemson and met the coaching staff and Dabo (Swinney), we met the wives of the coaches and everybody knew Tavien when he got there. It wasn't scripted. It was more like, 'We have heard about you and we've seen tape on you.' Things like that," he said. "And then when we sat down with Dabo, his conversation wasn't about football. And that was big to me and his mother. It was about leaving Clemson a better man if you choose to come here. Just being an all-around person. Football wasn't the heart of the conversation, and I think that is where a lot of coaches fail. This is my kid, and I want to send him on and still be able to sleep at night. They have a family atmosphere and they are laid back at Clemson. It's a good school."
He said that running backs coach and offensive coordinator Tony Elliott

Tony Elliott
Assistant Coach / Running Backs
View Full Profile didn't sugarcoat the process.
"Tony is a good man. He was straight up. He told Tavien, 'Once you get here you will be coached hard. I will be on your back and only try to make you better.' He didn't sweet talk him and tell him he was going to get there and be the man or you are going to get here and start - you are going to have to work. That was big, because everybody tells you what you want to hear. Being a highly-rated running back, people will tell you what you want to hear and that you are going to come in and start. No, he didn't tell Tavien that. He said, 'I am going to coach you hard and get on you and make you a better player. You are going to have to work for what you want.' You can't get any more real or honest than that. I would rather somebody tell me that than somebody tell me that, 'We will get you here and we need you and we are going to start you' and then you get to school and that isn't the case."
Feaster said that lately he has had one solid piece of advice for his son – make a life decision and not just a football decision.
"Every day he tells me, 'Pops, this thing is getting crazy and out of hand.' So I told him, 'We have to shut it down if it's getting to that point.' If it gets to that point then you need to pick out your school and figure out where you want to do," Feaster said. "At the end of the day, you have to make the best decision for you and put yourself in the best situation. I think the best way is to take football out of the equation - if you couldn't play football could you still see yourself going to this school? He will make the right decision and do what is right.
"It will be a relief. I won't have to answer any more questions. The proof is in the pudding and maybe we can have a little peace, then. But everybody has an opinion and knows what is best for you. But I told Tavien you can't worry about other people, you just have to concentrate on you."