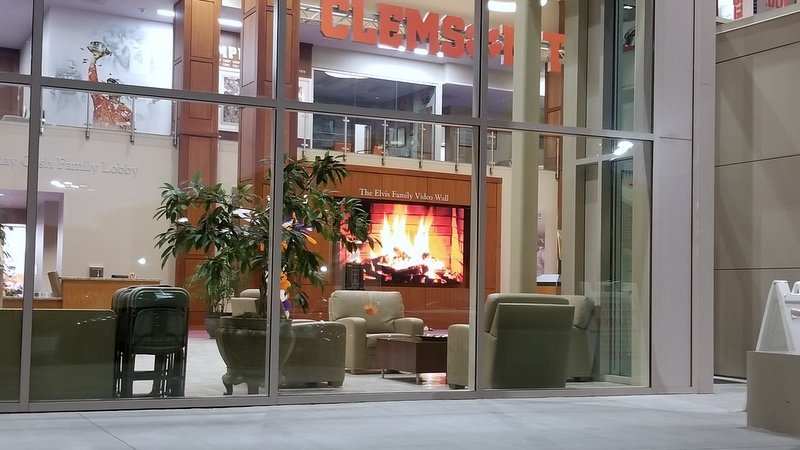 ---
For most holidays, I write a little something about my feelings and what it's like to work around the program, but this year that honor has been taken by someone else. Earlier this week I received an email with the following poem, and I hope all of you enjoy it.
David: My dad, Connie Grant Jr. (goes by Con Grant) graduated from Clemson in 1975 and with his masters in '78. We currently live in Rock Hill, SC. This morning he went hunting, as he normally does with his mornings of retirement, and while in his deer stand he wrote a little poem about the game this weekend. He asked me to submit it to y'all for other fans to enjoy :) Please feel free to share and use his name, if y'all like it!
We not only like it, we love it.
Twas three days before Thanksgiving and all through the south, The Coots were all flopping and running their mouth.
Not a Tiger was concerned, not even a worry.
As their championship flags flew with a flurry and hopes that the coots' dreams soon would be blurry.
The players were nestled all snug at their lockers
With visions of tackles, and down field big blockers.
Kathleen with her ponytail looking all fine, saw Dabo with his hat - on the home sideline,
When out in the valley there arose such a noise,
Dabo sprang to feet to see what was just some of his boys.
Away to the hill he ran without a fall.
Tore off his shirt, and said give us the ball.
The moonlight on the new Oculus above,
Gave the luster of orange, the color we love.
When, what to Dabo's masterful eyes should he spy,
But a crafty receiver and eight wideouts that could fly.
With a big, big old quarterback so determined and true
He knew in a moment it must be ole 42.
More rapid than eagles his receivers they came,
Dabo blew the whistle and called them by name:
"Now! Thompson, now! Powell, now! Higgins, and Hunter.
"On! Travis, on! Rogers on! Choice without blunder.
"To the first down sticks with a firm grip on the ball.
"Now dash away! Dash away! Dash away all!"
And above the sound of the whistle shrill, high atop of the valley's hill.
Ole 42 shouted with delight,
"Happy Thanksgiving to all and to all a good night."

Upgrade Your Account
Unlock premium boards and exclusive features (e.g. ad-free) by upgrading your account today.
Upgrade Now