| | |
| --- | --- |
| Tigers to face Pitt Tuesday in early-season ACC showdown | |
---
| | |
| --- | --- |
| Monday, January 20, 2014 6:34 PM | |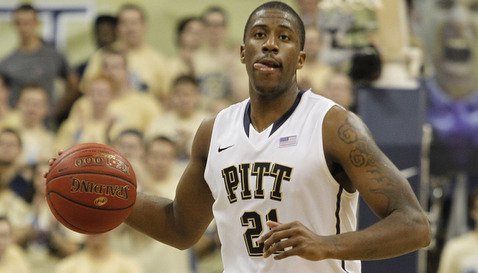 CLEMSON – Welcome to the new ACC, and welcome to one of the more brutal road stretches in Clemson history.
Clemson (13-4, 4-1) begins a stretch of five of six games on the road when they take on No. 21 Pittsburgh (16-2, 4-1) in an 8 p.m. tip Tuesday night at the Petersen Events Center, an early-season Atlantic Coast Conference showdown.
WHAT: Clemson at No. 21 Pittsburgh
WHERE: Pittsburgh, Pa. - Peterson Events Center
WHEN: Tuesday, Jan. 21 (8:05 p.m.)
TV: ACC Network (Tim Brant, Dan Bonner)
RADIO: Clemson Radio Network (Pete Yanity, Tim Bourret)
The first of three consecutive road games takes place in "The Pete", a place known for its wild and crazy student section, known as The Oakland Zoo. The Panthers have won 90 percent of their games at The Pete, and they are 11-0 at home this season, averaging 80 points per game.
Clemson head coach Broad Brownell knows the challenge is formidable in a game that pits the two teams tied for second place in the Atlantic Coast Conference standings.
"I have a lot of respect for Jamie Dixon and their program," Brownell said. "They're probably one of the most consistently successful programs in college basketball over the last 10 years, probably don't get enough recognition for the success they've had. Unbelievable place to play, sell-outs every night, the fans are really involved in the team, the students are right by the court, much like Cameron, making it hard on the opponent.
"So it should be a very exciting opportunity for our guys, a great challenge against a physically, really strong, tough-minded team. They defend extremely well. Their passing ability, they're one of the elite passing teams in the country. Their assist-to-turnover ratio is incredible. They've got multiple guys."
The game also features a head-to-head matchup between two of the league's most exciting players – Clemson's K.J. McDaniel and Pitt's Lamar Patterson.
"Lamar Patterson, he and K.J. McDaniels are probably two guys in the league that people don't know enough about," Brownell said. "They're really good players. [Patterson is] an elite player."
Both teams excel on the defensive end of the court, and Brownell said that while the teams may be similar in some aspects, the Clemson program hasn't quite reached the level that Pitt has achieved.
"Certainly, I think there are similarities in the way we play. They run a little bit of motion, run some sets. Defensively, it's a defensive-minded team, program," Brownell said. "They rebound well, really guard you, take care of the ball, so, yes, their style of play is similar to ours. We hope to get to their level at some point."
Dixon told the ACC media Monday that he sees the similarities between the two teams.
"Defensively they're as sound as can be just watching them," Dixon said. "They do a lot of things we do defensively and they've got quickness at every position and inside presence. And they play very hard."
SERIES HISTORY
CU Series W-L record: Pittsburgh leads 1-0
Streak: Pittsburgh won the only meeting
QUICK HITS
• Clemson begins a stretch of five road games over its next six on Tuesday at Pitt; the Tigers also play at North Carolina, Florida State, Syracuse and Notre Dame as part of the six-game stretch.
• Following the win over Wake Forest, Clemson plays only one game (Feb. 4 against Georgia Tech) in Littlejohn Coliseum over a 27-day span.
• Clemson is in search of consecutive wins over ranked teams, something that has not been accomplished by a Tiger team since the 1997-98 season.
• Tuesday's game pits two of the league's best small forwards - Clemson's K.J. McDaniels and Pitt's Lamar Patterson - against one another. Both players rank among the top 10 in the ACC in six different statistical categories.
• McDaniels is coming off his fourth double-double of the season (15 points, 12 rebounds) against Wake Forest.
• Ibrahim Djambo came off the bench to go 2-for-2 from three-point range against Wake Forest; it broke an 0-for-8 slump for the junior college transfer from behind the arc.