| | |
| --- | --- |
| Bracketology: Early losses have Tigers out of NCAA Tournament | |
---
| | |
| --- | --- |
| Sunday, February 15, 2015 9:01 AM | |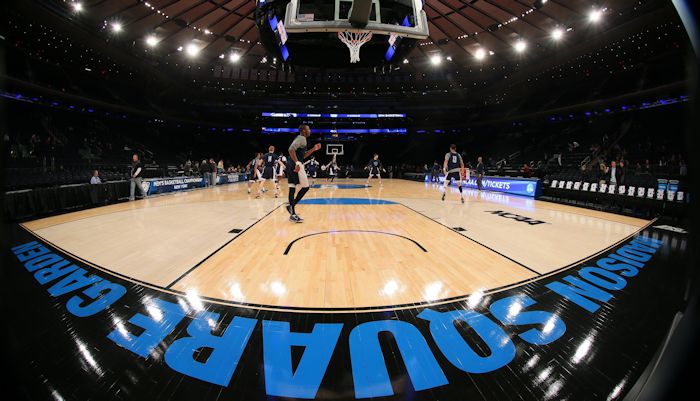 CLEMSON – Bracketology.
According to Wikipedia, Bracketology is defined as the process of predicting the field of the NCAA Basketball Tournament, named as such because it is commonly used to fill in tournament brackets for the postseason.
Will Clemson's named be mentioned when "bracketologists" begin to take a look at possible seedings for the NCAA Tournament? As of right now, the Tigers are definitely on the outside looking in and will need a strong finish in order for their name to be called on Selection Sunday on March 15th.
Clemson's win over Virginia Tech Saturday afternoon was nice – any double-digit win in the conference is one you'll take – but the victory over a Hokie team that has an RPI of 217 did little if anything to enhance Clemson's tournament resume.
The victory over the Hokies pushed Clemson's RPI to 88– as of late Saturday night – a number that won't cut it when the NCAA Selection Committee decides who to tab for the postseason tourney.
Clemson is now 7-6 in the ACC and 15-10 overall with five conference games left to play. The Tigers won 20 games a year ago and won 10 inside of the conference yet missed out on the NCAA Tournament and instead earned a bid to the NIT. The Tigers made a run in the NIT and eventually lost in the semifinals of the NIT to SMU at Madison Square Garden.
N.C. State eclipsed Clemson and won an NCAA Tourney bid with an RPI of 55 despite finishing behind the Tigers in the conference, while Kansas St. (RPI of 58) had the lowest RPI of a non-qualifier.
In order for the Tigers to equal last year's overall win totals of 20, the Tigers are going to have to find a way to win five games over the last five regular season games and ACC Tournament. In order to finish with the 10 wins they notched last year in the conference, they will have to find a way to win three of their final five conference games, and that won't be an easy task.
Here's a look at the Tigers' remaining regular season schedule:
*Feb. 16th – At Georgia Tech (RPI of 102)
*Feb. 21st – At Duke (RPI of 5)
*Feb. 28th – Georgia Tech (RPI of 102)
*March 3rd – NC State (RPI of 64)
March 7th – At Notre Dame (RPI of 28)
The three home games are very winnable, but winning on the road at Cameron Indoor Stadium and on the road in South Bend are a tall order. Clemson had a wonderful shot at knocking off the Irish – and enhancing it's tournament resume – last week in Littlejohn but lost a four-point lead and the game late. That might have been Clemson's last great chance at impressing the tournament committee.
As of right now, Clemson's resume looks this way:
THE GOOD: Wins over LSU (RPI 57), Arkansas (RPI 22), Pittsburgh (RPI 50), Syracuse (RPI 61), North Carolina St. (RPI 64).
THE BAD:Losses to Winthrop (RPI 235), Gardner-Webb (RPI 163), Rutgers (RPI 136), South Carolina (RPI 106) and Florida State (RPI 130).
KenPom.com's late Saturday college basketball ratings showed the Tigers rated at No. 79, just one step ahead of their next opponent in Georgia Tech. Their current strength of schedule rating sits at 66.
In order for the Tigers to enhance their RPI and tournament resume, the Tigers will undoubtedly need to win both games against Georgia Tech, take care of the Wolfpack and win one of the two road games. A win or two in the ACC Tournament would help matters, but even with five or six more wins they will still likely be on the bubble. Early-season losses to Winthrop, Gardner-Webb and Rutgers have made Clemson's late-season push harder than ever.