| | |
| --- | --- |
| Lee adds dynamic righty to 2015 recruiting class as Papp signs with Clemson | |
---
| | |
| --- | --- |
| Thursday, July 9, 2015 5:57 PM | |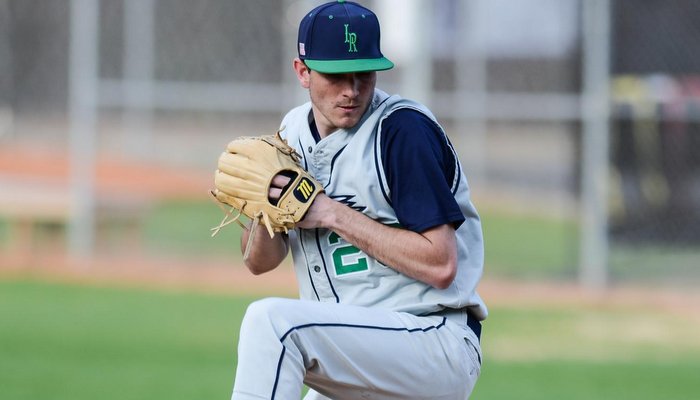 Clemson's 2015 recruiting got a boost Thursday afternoon when right-handed pitcher Andrew Papp of Raleigh (NC) Leesville Road signed a national letter of intent.
Papp, once committed to N.C. State, will be eligible to play for Clemson this season and becomes the 10th commitment secured by head coach Monte Lee

Monte Lee
Baseball Head Coach
View Full Profile since taking over in June.
The 6-4, 200-pounder led the Leesville Road pitching rotation to a 4A Cap-8 Conference Championship in the 2015 season and four games deep into the playoffs. He posted a 7-2 record with a 1.21 regular season ERA, a post season ERA of .933, allowed only six earned runs during the regular season and had 70 strikeouts versus 19 walks in 62 innings of work. Papp was the 4A Conference Pitcher of the Year, NCHSCA All Star Team Selection, 4A Cap 8 All Conference and Golden Spikes Award winner.
Papp is also a Team USA Mid-Atlantic selection for 15U and 17U teams and was touted by Perfect Game as a 2014 Underclass High honorable mention, 2015 Underclass High honorable mention, and 2015 Atlantic All-Region second team.
Papp sat down with N.C. State head coach Elliott Avent Thursday to explain his decision and why he chose to attend Clemson rather than N.C. State, and he said that new head coach Monte Lee helped swing the tide in the Tigers' favor.
"Shortly after the MLB Draft, I was able to open up my commitment at NC State since there was administration delays in getting my NLI finalized," Papp told TigerNet. "I was truly blessed to have a lot of offers to consider, I think I ended up getting four D1 offers and a few JUCO's in about 10 days. Every coaching staff that I met had amazing characteristic and I often felt humbled in their presence. That said, my dream has always been to play in the ACC and that meant NC State or Clemson and you really can't make a wrong choice when it comes down to those two options.
"When Coach Lee had me down for a visit to Clemson, after I threw for Post 1 Legion Ball in Florence it was really something special. I was so comfortable talking with him. We even joked about doing it right with the lifted golf cart and it felt like we were both learning about the Clemson campus. I actually stopped by two summers ago when the field was all torn up and the new player lounge was just getting started. It is really going to be one of the best facilities in the country and really makes a statement about what a great place Clemson is. "
Papp said that Lee made the extra effort to see him pitch.
"Everything I have read or heard about Coach Lee from MLB Scouts and other coaches was all true," Papp said. "He is a real players coach, cares about each of them and actually tries to find every player, every day, to just check in and that really wowed me. He also already knew a lot about me and so did his staff as they have seen me throw. Instead of getting right down to business, which he said he was ready to do, he wanted to come to Raleigh where I had a game two days later to see me and meet my Mom. I thought, with everything this guy has going on right now, he is going to drive 4 1/2 hrs to Raleigh and then back to Clemson just for me - that is really something."
As a result, Papp said he knew Clemson was where he needed to attend school and pitch.
"It all came down to my gut telling me Clemson is where I needed to be," he said. "The opportunity with the rotation getting hit so hard with the draft, the opportunity to work hard, the opportunity to quickly contribute innings and help the team, the opportunity to be around at the start of something new, the opportunity to be part of a great college town and team, the opportunity to work with a great set of coaches… all matched me as a person and fueled my excitement to get my stuff packed and on campus as soon as possible."
Papp's announcement to attend Clemson had to wait until he told N.C. State head coach Elliott Avent of his decision.
"Out of respect to NC State, I waited before I publicly announced my commit to the Tigers so I could sit down face to face with Coach Avent and discuss my decision," Papp said. "He is a really great coach and person and I look forward to continuing my relationship with him. After sitting on a stadium bench for almost an hour, he said, 'I don't like it but understand your decision to go to Clemson.' Then with a smile he said, 'I really, really hope we don't see your best stuff when we play you.' He is a really good guy."
Perfect Game
Andrew Papp is a 2015 RHP/ with a 6-4 195 lb. frame from Raleigh, NC who attends Leesville Road. Papp has a long lean athletic build with room to fill out and add strength. Long loose arm action to a high 3/4 arm slot. Clean repeatable mechanics, good tempo, gets hips loaded well. Arm works. Fastball has riding life. Good feel for curveball with tight spin, goes to it as out pitch. Maintained arm speed on change up. Has good mound presence. Hit from a slightly open stance, line drive swing plane, mid field approach with soft line drive contact. Good Student. Named to Top Prospect List.
And to think he showered in the rain with ice water yesterday and now he signs with Clemson. @AndrewPapp0 congrats pic.twitter.com/8ZsgmAjaVT

— Raleigh Post #1 (@RaleighPost1) July 9, 2015